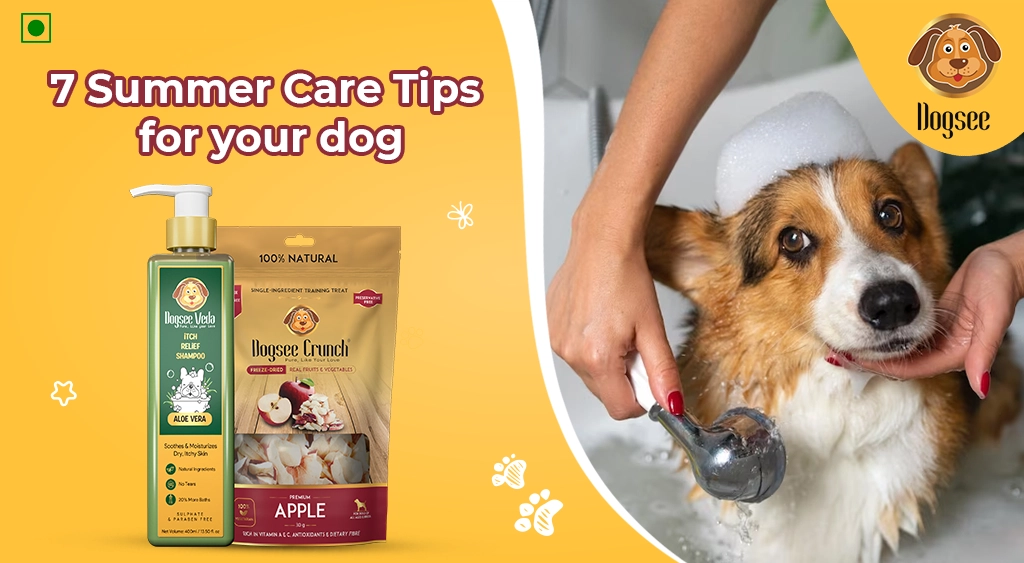 "A dog is the only thing on earth that loves you more than you love yourself."
It is time to return the favour! Dogs are like our second child who needs care all year round.
But summer heat and discomfort call for special care for your pups.
It's that time of the year when increased panting, dehydration, itchy skin, and sunburns, among other summer risks for your dog, cannot go unnoticed.
So, pet safety should top your priority list. We've listed some must-follow dog care tips to beat the heat!
Dog Summer Care Tips you must follow!
1. Bathe & Brush
Did you know water intoxication is a real thing your pooch can suffer from?
Exposing your dog to excessive amounts of water within a short time can lead to tiredness, pale gums, vomiting, bloating, etc. So, based on age, don't bathe or allow them in water for more than 10 minutes at a stretch.
Also, everyday showers can potentially irritate your dog's skin. Bathe them with a light Dogsee Veda shampoo, only as often as required.
Shaving your dog's fur is a big no.
While you may think their thick fur can cause overheating, it protects your dog's skin from sunburns and summer heat.
You can trim your pooches at best, but check with your vet first. Ideally, you can trim coats except for the double-coated type during summer.
Having brushing schedules can help deal with tangles. Plus, you can prevent dead hair buildups & keep your dog clean, cool, and refreshed.
2. Access to Cool Spots & Plenty of Hydration
Have you seen dogs lying flat on bare floors frequently when the mercury soars?
They frequently look for shade to cool themselves off.
Some of their favourite nooks to lounge and rest are in shades under the table, on floors, around the sofa, etc. Make room for easy access to these indoor corners.
Notice their preferred snooze spot and keep their bedding there. Although, you will see your pooches mostly rolling on the floor all summer. Try to keep them in air-conditioned rooms, if possible.
Also, you must ensure that your dog doesn't get dehydrated. Always place multiple bowls of fresh water around the house.
3. Stay off the Streets in the Daytime
You think that dogs don't sweat. Think again!
Their sweat glands are in their boop and paws. A dog regulates its body temperature through panting. Skip exercise and activity during the hottest hours.
Go for the mantra, stay off the street & beat the heat!
Avoid daytime outdoor activities for dogs & choose long evening or early morning walks instead.
4. Opt for a Summer Diet
While certain foods can be refreshing during hot summers, some options can make your dogs feel hotter.
Proper nutrition is vital to your pup's overall well-being. However, watch what you give them during summer.
Several dogs tend to eat less this time of the year and prefer cooling foods more. You can replace heat-producing meats like goat, chicken, or lamb with duck, rabbit, or freshwater fish.
Adding fresh watery fruits or freeze-dried crunchy treats made from real fruits and veggies can also work as excellent cooling evening snacks.
You can also feed them a mix of dry and wet pet food. Opting for the correct summer diet must top your dog summer care routine.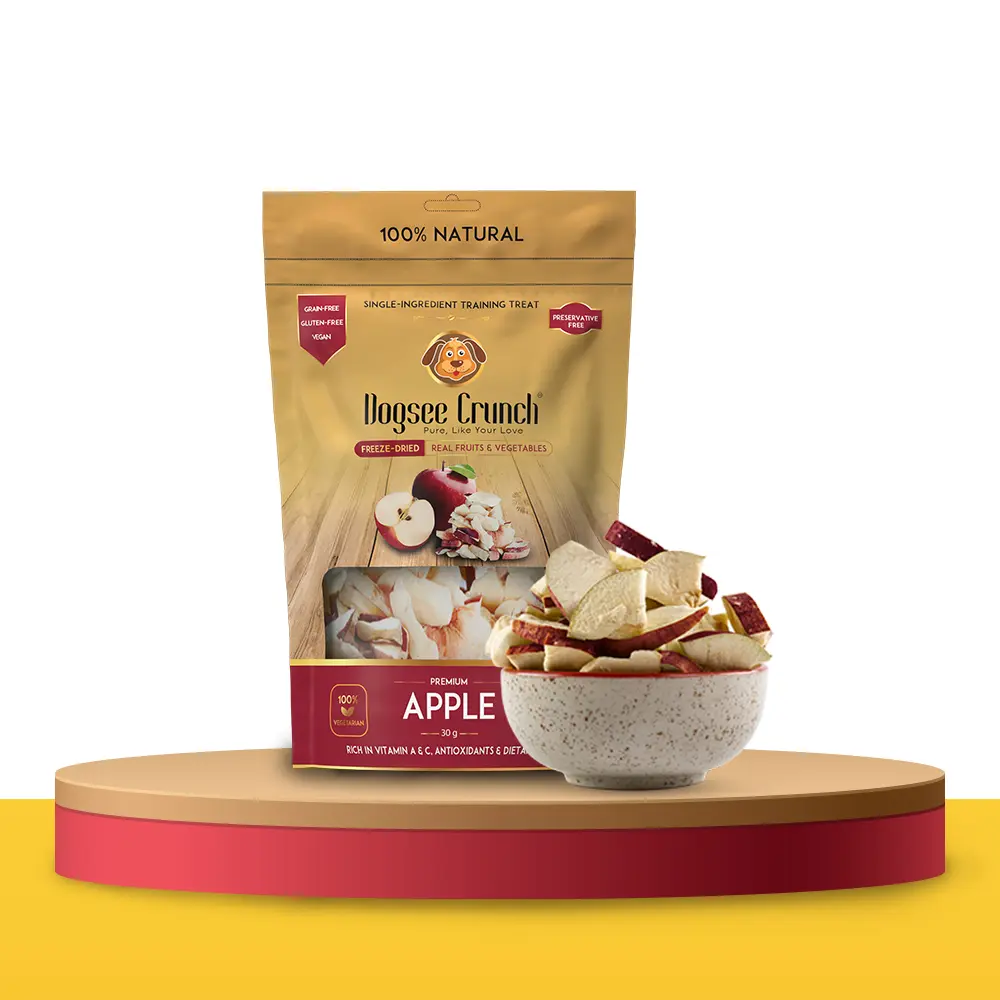 5. Do not leave them in Parked Cars
It is one of those dog care tips that you should take very seriously.
If you must take your dog out, never leave them alone in a parked vehicle - not even for a few minutes. In summer, cars can overheat quickly, similar to a furnace.
Humans can still bear this heat, but not dogs. Leaving your dog unattended in a car can cost you its life. They can suffer brain damage or even a heat stroke.
If you see them locked in a parked car, especially in summer, help them by trying to locate the owner at the earliest.
6. Keep an eye out, Always!
Are you concerned about dog summer care? The first thing on the to-do list must be to watch out for your furry friend in general & also for dog heatstroke signs.
Dogs tend to drink cold water from the commode. The fresheners & chemical cleaners you use to clean can be hazardous to your dog.
To avoid harm, remember to keep the lid down at all times.
Dogs do not sweat like humans. Panting is rather their way of cooling it off.
But, excessive, continuous & heavy panting is not normal. Other common heatstroke signs in dogs that you should look out for are:
Collapsing

Fever

Vomiting

Disorientation

Excessive drooling or foaming
If you notice these signs, contact your veterinarian immediately.
7. Groom them Well
Keep the accessorizing to the minimum, or avoid it altogether in summer.
Remove ticks and fleas from your dog. They thrive in summer & cause excessive itching and skin-related issues. You can help alleviate the itching with Dogsee Veda Aloe Vera Itch Relief Dog Shampoo.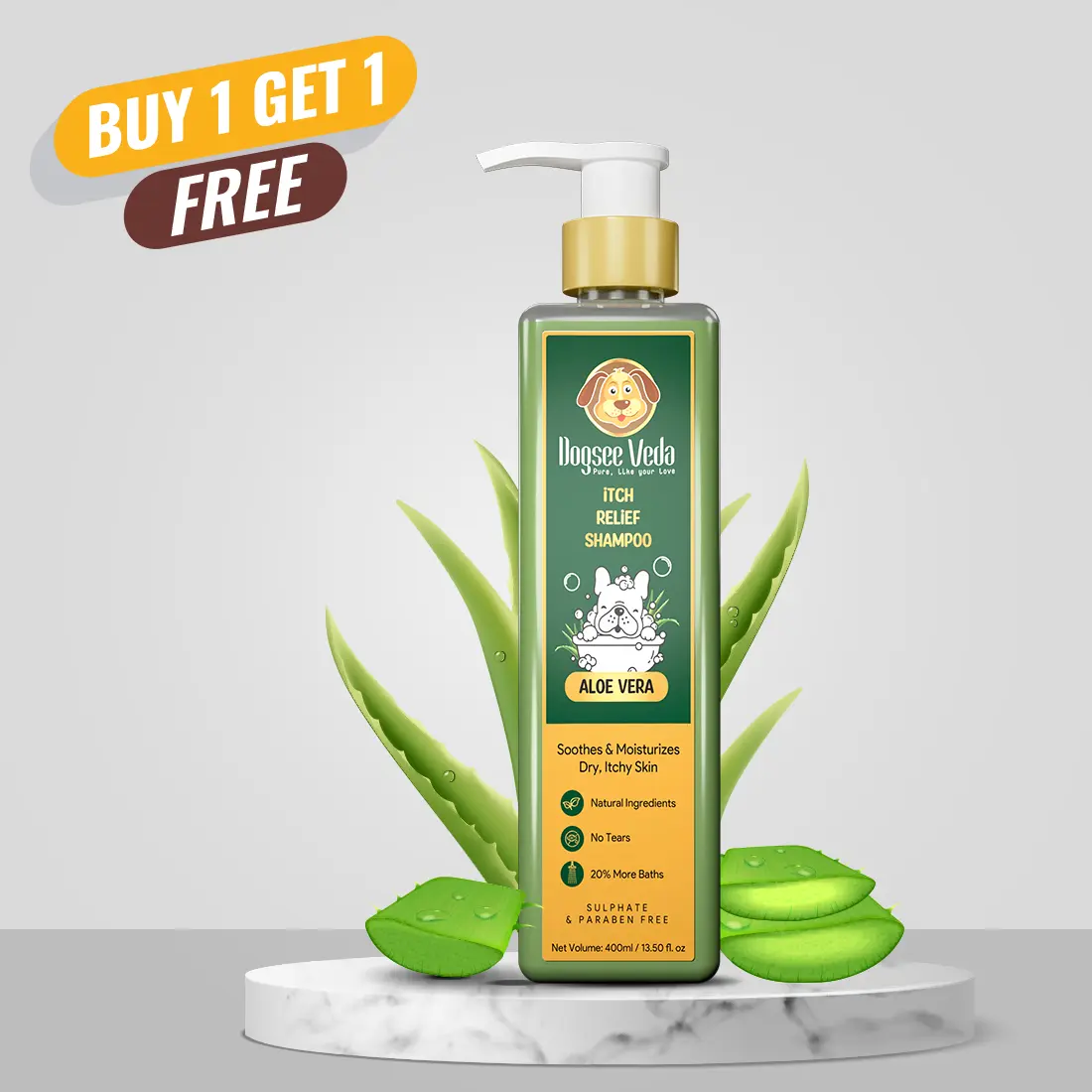 Pavements become hot due to the scorching heat - it can be painful for your dog's sensitive paw pads.
Wipe their paws with a damp cloth to cool them off.
Frequently Asked Questions (FAQs)
1. What basic things do dogs need in hot summers?
Answer: Firstly, ensure your pet can always access shade and freshwater sources. Secondly, avoid walking them in direct sunlight; choose evening walks instead, during summer.
2. Why is my dog not so active in summer?
Answer: The answer is simple. As the temperature rises, dogs naturally become less active. They prefer conserving energy and lazing around in the shade. At times, dogs also eat less in hot weather, as they require less energy.
3. What is the most common dog illness to be aware of in hot weather?
Answer: Heatstroke is the most prevalent illness in dogs in summer. Keep an eye on your beloved pet. If they are unable to self-regulate their body temperature, contact your vet.
You can also check out our blog post on everything you need to know about dog winter care.
All set for a Pawsome summer this year!
Summers can be pretty harsh on your furry friends, but you can still have fun. Plan fun summer-friendly activities like pool parties.
Most dogs love a good swim. You can plan this with fellow pet parents. But, remember to clean your pooch post-swimming to avoid the risk of skin infections.
Also, a weekly ear clean is advised for your dog, especially after swims, since it increases the risk of ear infections.
Being a brand developed by pet parents, Dogsee is committed to creating the healthiest treats are care products for your pooches. Be it dental care, yummy and nutritious dog treats for training or pampering, or shampoos to keep your dog's fur shiny and refreshed, we have it all covered.
With 100% natural, vegetarian, gluten-free, and preservative-free contents, you can make Dogsee you're favourite destination to shop for dog-friendly goodies.
For more such tips and guides to stay updated on dog care, follow us on Instagram & Facebook.
That was it for today. See you soon in the next blog post!
---
---