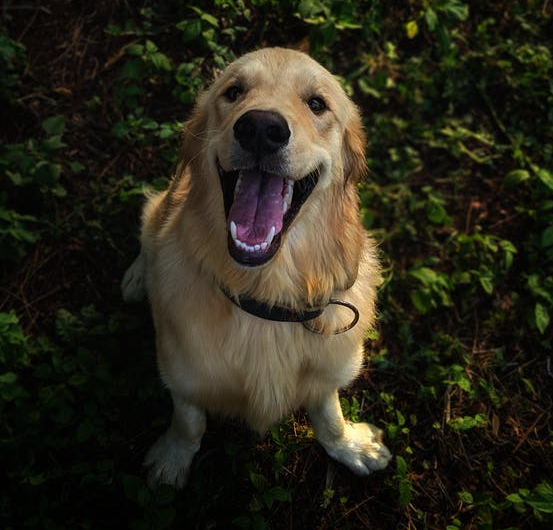 Like us hoomans, doggos too have a lot of bacteria accumulation in their mouths. If not cleaned on a regular basis, these bacteria can build up under their gumlines and eventually enter the bloodstream. It can affect the doggo's liver, kidneys and heart, leading to adverse health issues in the long run.
To maintain good dog dental care, daily dog teeth brushing is important not just to destroy these harmful bacteria in the mouth but also to stimulate the gums. However, some doggos simply cannot tolerate brushing or the idea of having a brush in their mouth. As pet parents, this may really be a matter of concern for you but the good news is that there are a lot of alternatives to daily brushing that can help maintain your doggo's health.
One such great alternative is dog dental chews.
Oral Issues in Doggos
Some of the oral problems doggos face due to poor oral hygiene are:
Stinky, bad breath

Food, saliva and bacteria build-up on teeth (plaque)

Irritated, swollen or bleeding gums

Hard brown/yellow residue on teeth (tartar)

Discomfort and pain
How do dental chews work?
Long-lasting dental dog chews have a hard, chewy texture, which lets the doggo's teeth sink into the dog treat to enable maximum contact with the tooth. The chewing process scraps and scrubs the surface of the tooth, gradually removing the accumulated plaque and tartar.
Benefits of Dental Chews
The major benefits of dental chews as an alternative to daily dog teeth brushing are:
1. Improved Teeth and Gum Health
According to Pets WebMD, some dental chews and diet can reduce plaque by almost 70%. Chewy dental chews work effectively as it means your doggo has to chew more and causes bits of plaque to rub off from their teeth. Chewing harder also means more production of saliva that contributes to oral protection. Dental chews are also an integral part of puppy dental care in the growing up years.
One important thing to keep in mind is the choice of your dental chews. It should be long-lasting because if your doggo gulps it down at once, the purpose is not served. The size of the dental treat also matters, depending on the age and size of your furry friend. Also choose chews made with minimal and natural ingredients, as they are the best treats for doggos with a sensitive stomach.
2. Reduced Bad Breath
If your doggo has an unpleasant breath, know that it is not very uncommon. Bacteria buildup in their mouth is the reason for the bad breath. Good dental treats can help neutralize bad breath. Dental chews made from natural ingredients like cheese or turmeric are more like breath-freshening ingredients that prevent stinky breath while killing the bacteria in the mouth.
However, if the problem persists, it is better to take your doggo to a vet for any underlying causes and seek expert advice.
An important note that should not be overlooked is that even if dog teeth cleaning treats are a great alternative for regular brushing, it cannot be a replacement for the same. Occasional cleaning is required and important as well, especially for doggos with stacked or crowded teeth.
Dogsee 100% Natural Dog Dental Chews
Dogsee dental chews are sourced from the Himalayas, which are healthy, nutritious, long-lasting and great for oral health. These human-grade chews are completely natural, free from artificial colouring, flavours and preservatives. The dental bars are smoke and sun-dried for a smoky flavour which makes it irresistible for your furry friends!
Dogsee's natural dog teeth cleaning treats are available as:
Yak and Cow Cheese Dental Bars: Dogsee's dental cheese treats are long-lasting and filled with the goodness of protein and calcium. It is not only an ideal chewy pastime for your doggos, but also great for eliminating plaque and tartar. The cow and yak milk cheesy flavour helps keep your doggo's breath fresh. The bars are available in three sizes-small, medium and large - depending on the age and size of the doggo.
Puffy Cheese Bars: Puffy cheese treats are ideal for senior dogs who are unable to chew on the hard ones anymore. The soft cheese treats are high in protein and low in fat, thus making it easily digestible for your doggo. The uneven texture of the bars also makes it easy for plaque and tartar removal.
Turmeric Cheese Bars: Dogsee's turmeric dental bars are extra hard that helps prevent the accumulation of plaque and tartar. Apart from oral health, the goodness of turmeric also promotes stronger immunity and alleviation of joints. These bars are also available in small, medium and large sizes, which you can choose based on the age, size and breed of your doggo.
A healthy doggo is a happy doggo, and keeping them in good health is the responsibility of every pet parent. Making the right choices is important in doggy care, and in return be assured to be smothered with hugs and kisses.
So choose natural, choose Dogsee - as pure as your love!
---
---