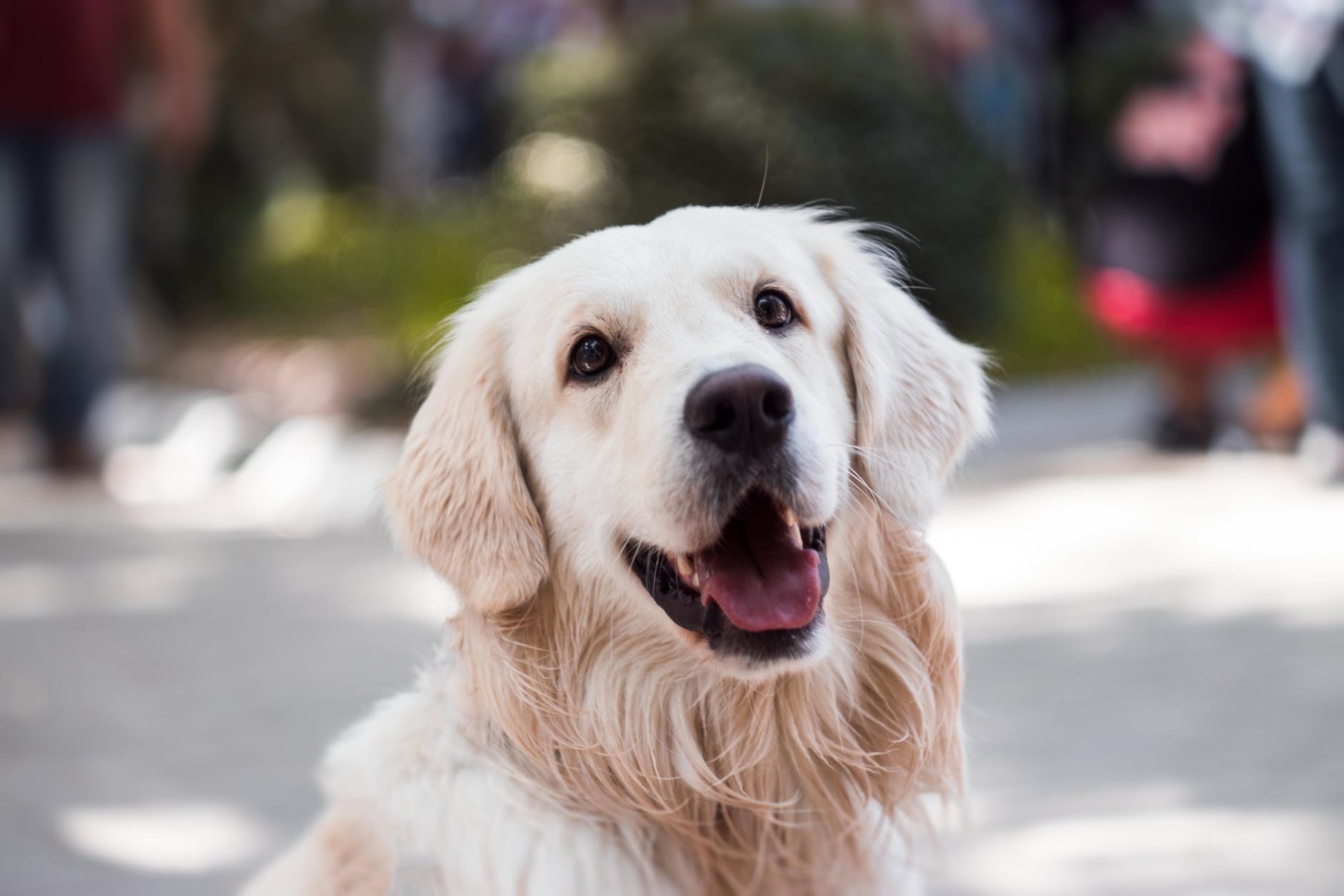 Specially handcrafted in the Himalayas, Dogsee Chew treats are 100% natural and gluten-free. Our treats originated from a traditional ancient recipe called "Churpi", which people residing in the mountains of Nepal, India, Bhutan and Tibet normally consume. Churpi is a kind of formatted hard cheese made from milk of Cows and Yaks that live in the Himalayas. It is usually consumed by the locals because of its high nutritive benefits.
Why should you choose Dogsee chew for your dogs?
All-natural: All Dogsee Chew products are 100% natural, gluten-free and free from preservatives. They are human-grade, vegetarian and rich in calcium and protein.

Healthy Liver and oral hygiene: Liver problems come from high intake of preservatives/chemicals, while oral issues arise from a lack of chewing and dental care. Dogsee Chew is the answer to your dog's oral and digestive problems, due to its chemical-free, hard and long-lasting chewy texture.

Originated in the Himalayas: Himalayan Chews can only be sourced from the Himalayan regions, therefore they have the goodness and purity of the Himalayas.
The significance of Dogsee Chew Products:
Suitable for dogs of all ages and breeds.

Perfect dog training treats and reward treats for puppies, adults and senior dogs.

Suitable for all kinds of dogs, including pregnant dogs, sick dogs, postnatal dogs and dogs with weak immunity

Nutritionally balanced, hence ideal for your dog's health.

Great for dental hygiene as it removes plaque and tartar.

Ideal for weight management.
How is Dogsee different from others in the market?
The mission of Dogsee is to put an end to low-quality and harmful ingredients in dog food. They want to provide our fur buddies with 100% natural and nutritious treats. Their motto is "Feed Healthy, Feed Natural"! It is specially handcrafted for dogs around the world.
The things which make Dogsee very different from others in the market are:
Natural and healthy products: Dogsee Chew is made from 100% natural products and comes in a hard, long-lasting and chewy texture. They are grain and gluten-free and also free from preservatives. It keeps your dog's digestive and oral problems away.
Rich in calcium and protein: Dogsee Chew products contain a high amount of multivitamins and minerals like calcium and protein.
Originated from the Himalayas: Himalayan cheese treats can only be manufactured in Himalayan Region of Nepal, Bhutan and Sikkim. This gives your doggo fresh and unadulterated cheese treats.
Handcrafted: The treats are handcrafted at homes and smaller dairies.
Manufacturing process: The manufacturing process is natural and the products are made in the same traditional way, untampered by any modern intervention. The process includes:
Identifying Yak and Cow Farms in the Himalayas

Extensive R&D in improving the life of Yaks and Cows

Growing grass at high altitudes for the yaks and Cow

Setting up of Chillers and Pasteurizers 5000 feet above sea level

Improving the quality of the product through semi-automated machines
Products by Dogsee
Dogsee Chew caters to a wide range of treats and cookies for dogs. The products include:
Dogsee Chew Hard Bars

Dogsee bars are grain/gluten-free, 100% natural, long-lasting healthy treats. Since they are extremely hard and last long, making it great for dental hygiene.
Dogsee Chew Puffies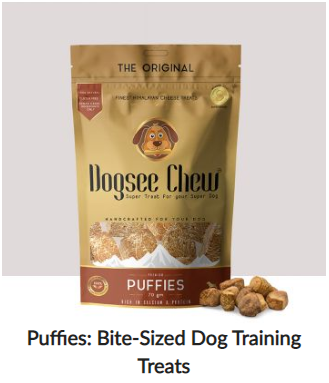 These are puffed up bite-sized treats, ideal for training.
Dogsee Chew Puffy Bars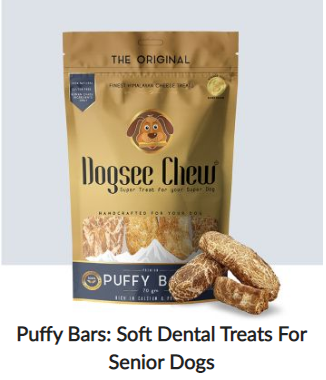 They are the longer version of Dogsee Chew Puffies. These ready-to-feed puffed.
Dogsee Chew Crunchies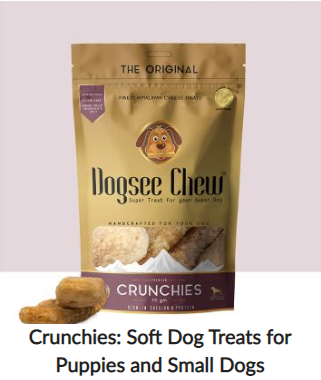 Flatter versions of the Puffy Bars, these treats are ideal for small dogs and puppies who are just developing their gum and teeth strength.
Dogsee Crunch

These are single-ingredient training treats made from a single fruit or vegetable and nothing else. These treats are extremely healthy, 100% natural and free from preservatives, added colours or any chemicals.
The motive of Dogsee is to provide healthily and all-natural pet food for every dog around the World. Bhupendra Khanal, the founder of Dogsee, wanted to bring healthy, organic foods for dogs that would be more protein and less carbs. This eventually led to the formation of Dogsee Chew. The products of Dogsee are made with great love. The pure, natural and healthy treats ensure to make your dog healthy. It is an extremely nutritious, high quality snacking option for your beloved dogs.
---
---