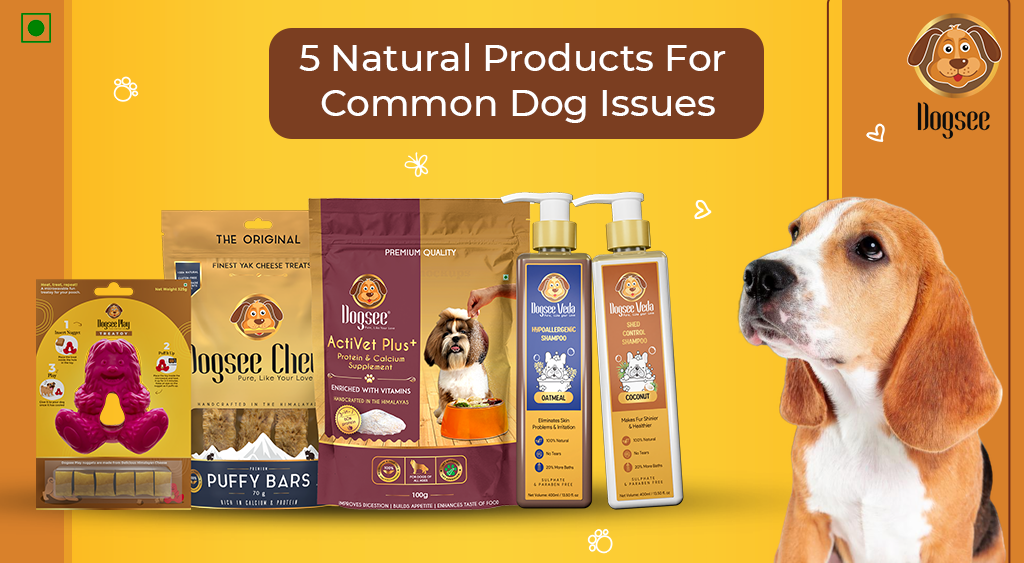 Our dogs are among our closest companions, and they rely on us for their well-being.
These dogs fit in well with our daily routine because they are considered family, but their involvement in our lives necessitates daily care for them!
Also pet parents have increased by approximately 3.5% from in 2019 to 67% in 2020.
However, many pet parents obtain their dogs but it gets difficult to take care of them, making them vulnerable to a variety of health problems.
Isn't it upsetting to see your puppies suffering from allergies and other health issues? Your dogs may be regular with the vet visits, but still, they can face many illnesses.
As a pet parent, you must understand common disorders that affect your dogs in their daily routine. So here are some of the most common disorders and problems that your pet can face:
Most Common Dog Problems & Remedies:
1. Dental Problems (Gum Diseases):
According to the statistics, 77 out of every 100 dogs have dental problems. Gum problems begin quietly within your dog's gums and quickly escalate, causing aches, severe pain, eroded gums, and sometimes even bone loss, which is extremely painful for your adorable little friend.
It is also true that 80% of dogs show signs of dental disease by the age of two!
Cause: As soon as your dog finishes its food, bacteria, saliva, and other particles begin to form a sticky film known as a 'plague' over the tooth enamel, which later destroys it by acting as a foreign body, destroying tissues, and causing tooth loss. Dogs have a more alkaline mouth, which promotes plaque formation, making gum disease five times more common than in humans.
But there are many products available to solve these issues in your dogs. Such as Himalayan cheese chew treats, which are 100% natural and high in nutrition. Being completely free from preservatives and chemicals, they are in stark contrast to the unhealthy rawhides which are processed with harmful chemicals. These treats become soft on chewing on them, so they're good for your dog's teeth and gums.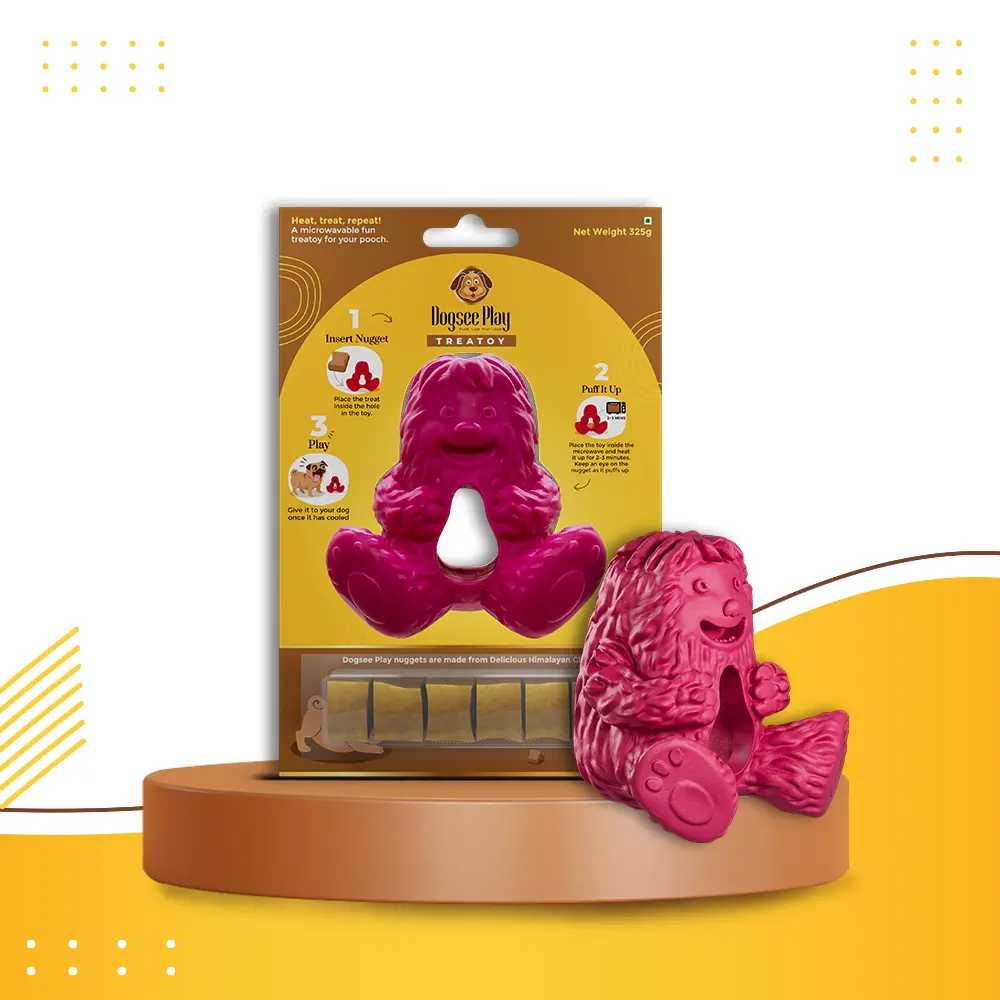 These Dogsee dog treats Chew is a non-toxic, revolutionary-shaped dog treat that aids in tooth cleaning while being gentle on gums.
This delicious Himalayan cheese treat is all-natural and healthy for your dog to eat. While flexible, it is gentle on the gums, and the innovative textured shape helps clean teeth and keeps your dog entertained for hours while playing with this toy - making it twice as good for your dog.
These treats are Bisphenol-A free, making them suitable for chewing by your dog. The toy's various edges reach every corner and crevice of your dog's teeth, ensuring there is no plaque or tartar buildup, making it a one-stop solution to your dog's dental problems.
2. Obesity:
According to recent Indian statistics, nearly 60% of dogs are overweight or obese.
This is one of the most common problems in dogs, and it is frequently overlooked. It is one of the leading causes of long-term illness in dogs. Obesity can cause heart disease, kidney disease, arthritis, joint dysfunction, and other issues. Furthermore, overweight pets live two years less than pets with a healthy body weight. Source: topdoghealth.com
So there is a greater need to care for your obese dog.
But there is good news: with a good and healthy diet and lots of exercise, you can gain control of these problems up to 95% of the time. And to increase your dog's physical activities, these treats can help!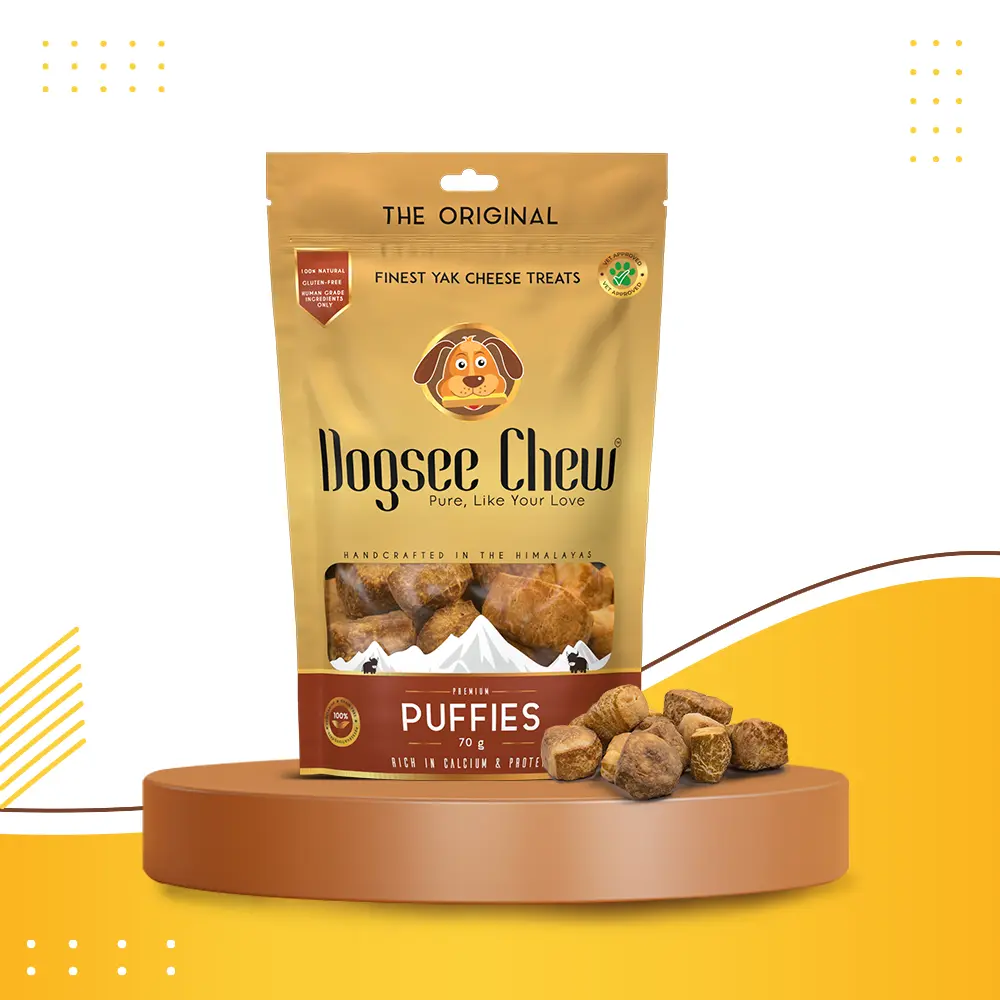 If your dog is too lazy or misses training, then these puffs act as a rekindler between them and their fitness.
These dog training treats are the best in India! These 100% natural dog treats, handcrafted and sourced from the Himalayas, are essential for making training and physical sessions with your dog more interesting.
In terms of nutrition, these weight-controlling treats are high in protein, which provides energy, and low in fat, which helps the dog maintain his or her weight.
Follow this page for more dog-related information! Learn more about your little doggos and the heat they like….
3. Skin Infections:
Dogs scratching incessantly- can be a major problem that can't be ignored.
Most dogs daily face problems of itchiness and rash skin, caused due to skin Infections. Various reasons are there, that leads to skin infections in dogs and some of those can be:
Corn, wheat, and soy are common causes of food allergies in dogs

Itching and hotspots can be caused by bacterial and yeast infections

They may have a serious dermatological illness or skin disease, such as an infection, allergies, flea infestation, and so on
These problems can be treated and lessened by using natural dog care skincare products. One of the best solutions for these problems can be: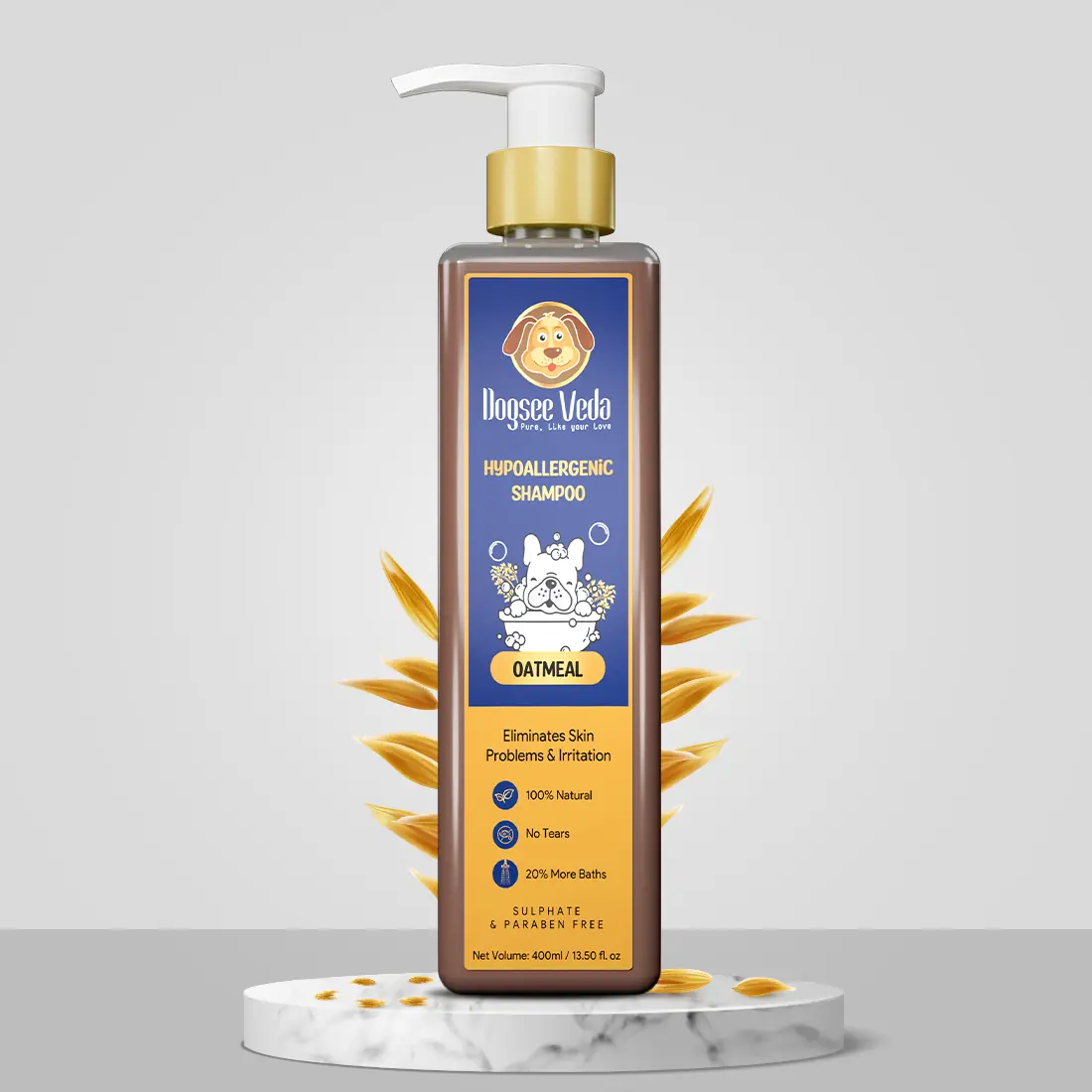 This Shampoo is made with Ayurvedic formulas and is suitable for all types of dog skin. The shampoo's oatmeal ingredient is a natural skin soother that relieves itching and inflammation.
Oatmeal's antioxidant and anti-inflammatory properties assist your dogs in achieving soothing skin. Bathing your dog with this shampoo helps his skin develop a protective barrier that retains moisture and reduces the loss of hydrating substances, thereby preventing dryness.
Benefits of Dogsee Veda Oatmeal:
Hypoallergenic, because it is non-allergic and creates protective barriers around the dog's skin to keep moisture in and third-party bacteria out

Aqua, Coconut oil, Avena Sativa (Oat) flower/leaf/stem extract, Aloe Vera juice, Simmondsia Chinensis (Jojoba) seed oil, Tocopheryl Acetate (Vitamin E), Shikakai, Manjishtha, Hibiscus, Amla fruit extract, Almond oil, Soy protein, Bhringraj are all natural ingredients in the shampoo

This aloe vera shampoo is free of toxins because it contains no sulfates or parabens
Pro Tip: Also here's a tip for switching your dogs to a hypoallergenic diet and taking care of most of the dog problems.
4. Lack of Nutrition:
There is a lot of dog food available, but it often lacks many nutrients and vitamins, and to be a healthy dog, one must be satisfied with those as well as a diet rich in quantity and quality.
Cornell University revealed in a recent study, updated in 2021, that approximately 2.5% to 5% of healthy dogs are infected with the feline immunodeficiency virus, demonstrating the lack of nutrition in your pets these days.
However, there is a seasoning powder made entirely of natural ingredients that can help them meet their dietary requirements.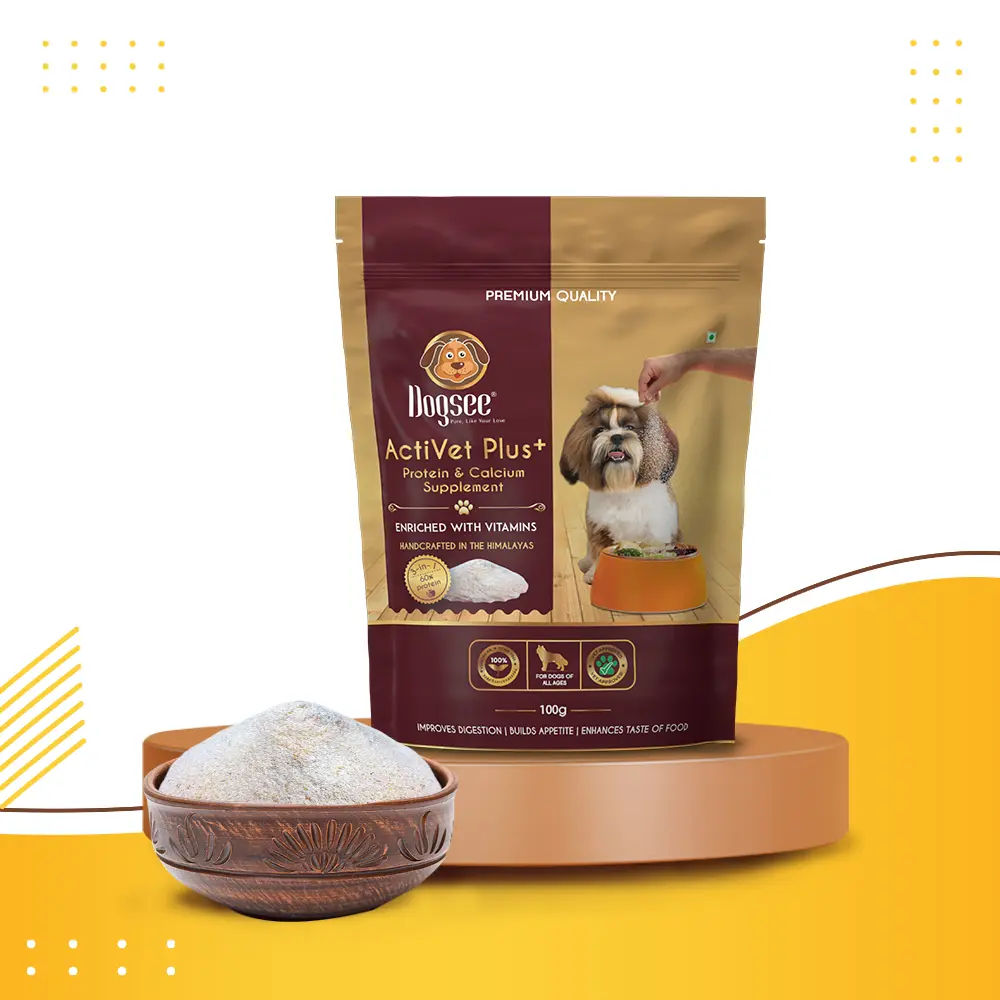 ActiVet + is a high-protein powdered cheese-based multivitamin and calcium supplement for dogs. An incredible dog food seasoning that stimulates appetite and promotes optimal nutrition.
Give your pets a power-packed protein and vitamin meal made with over 60% protein and 5.9% fiber.
Key benefits of Activet Plus+ are:
Improves the taste of food

Full of calcium and multivitamins and is made with cheese for a delicious flavor

Helps increase appetite and aids digestion
5. Dog Shedding:
Shedding is a natural process that contributes to the health of their skin and fur. It happens in dogs for a variety of reasons, such as stress, poor nutrition, pregnancy, lactation, or other underlying medical conditions. Other factors include the dog's breed, the time of year, and whether the dog is single or double layered.
Natural and other external factors can both affect a dog's shedding; Dogsee Veda Coconut shampoo can help keep it under control.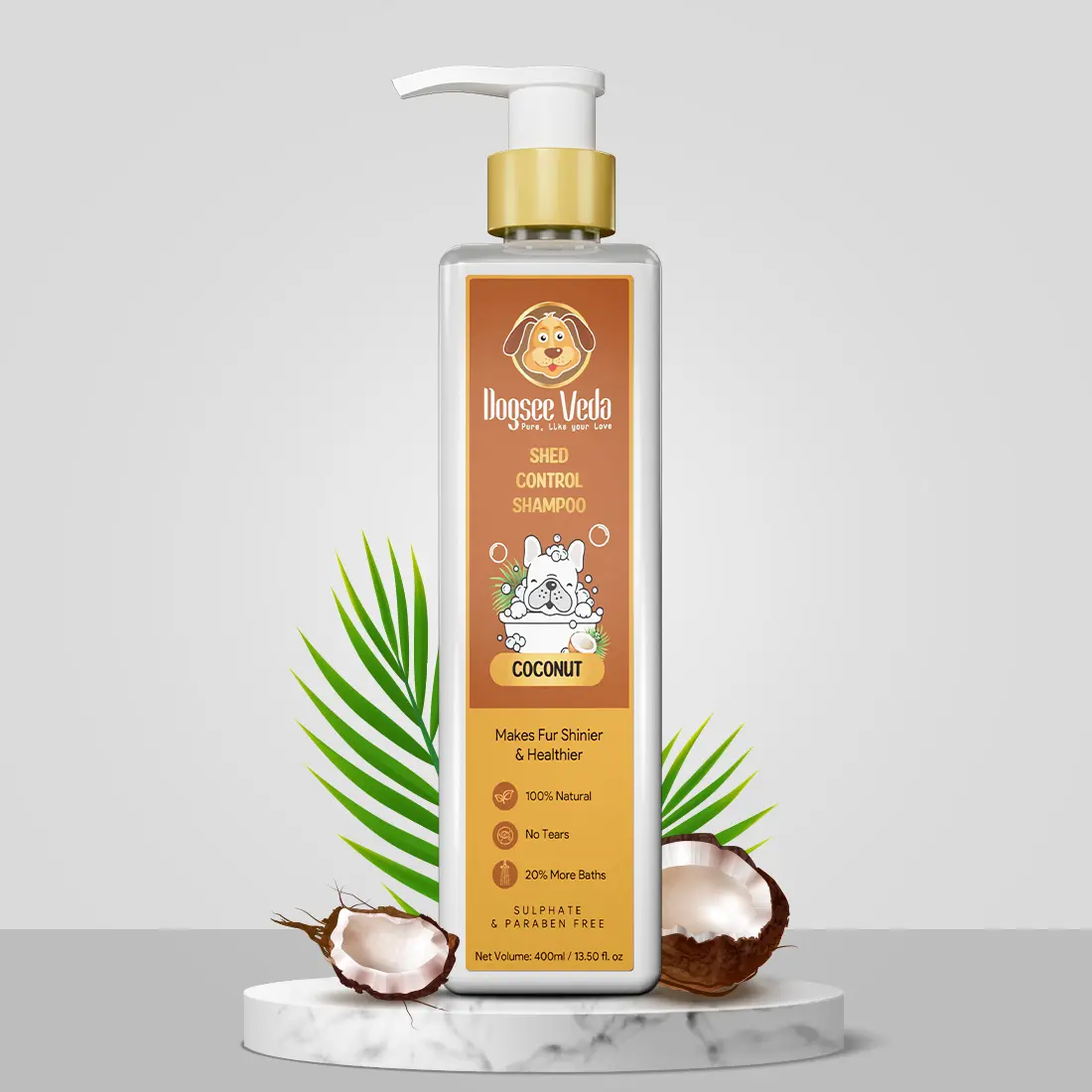 Dogsee Veda shampoo for dogs containing organic oils such as coconut oil can help restore damaged skin while reducing allergies. It also nourishes your dog's coat.
Coconut contains a number of naturally occurring chemicals that help to nourish your dog's coat. Dogsee Veda ensures that your dog's grooming kit contains an effective coconut-infused shampoo that leaves your pets with a nourished, smooth, and lustrous coat.
The shampoo includes anti-bacterial, anti-fungal, and antiseptic plant-based substances including Coconut oil, Coconut fruit juice, Aloe Vera juice, Simmondsia Chinensis (Jojoba) seed oil, and Tocopheryl Acetate (Vitamin E), Shikakai, Manjishtha, Hibiscus, Amla fruit extract, Almond oil, Tulsi extract, Bhringraj.
Keeping your dog safe from skin allergies is important. Dogsee Veda ensures your dog is safe, happy, and shred-free during his baths!
Dogs can have a wide range of positive effects on their owners' lives. They influence human's social, emotional, and cognitive development, promote an active lifestyle, and provide companionship. Remember, it's critical to keep track of your dog's daily behavior and routine in order to spot minute changes that would later become a major issue!
According to a health survey, dog owners can prevent these problems by 60% if they take early precautions and practice caring for their dog's health.
So, here's to many cuddles, playtime, jumping, and licking with your healthy dog!
---
---