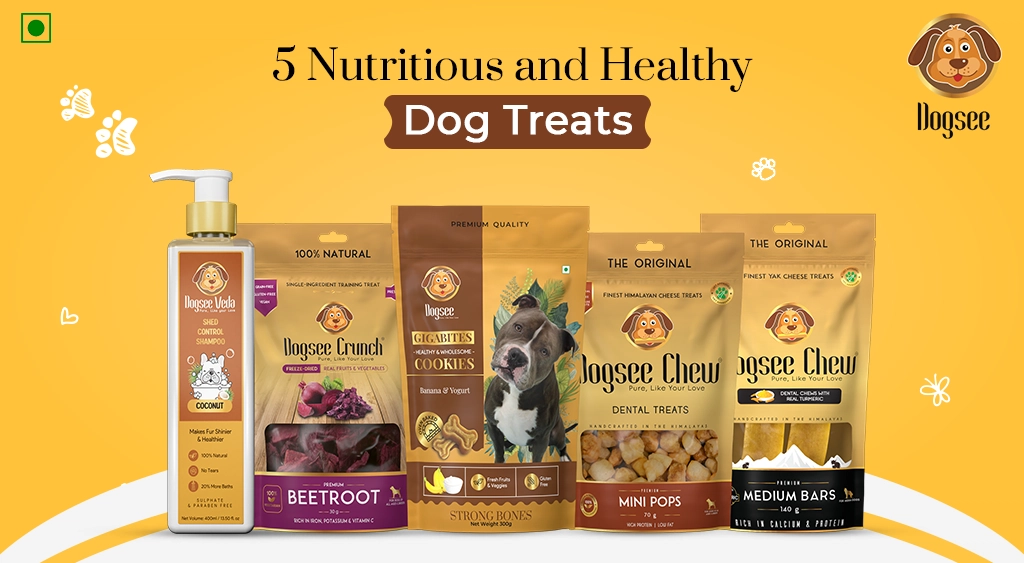 Understanding Doggos' needs and choosing for them the most suitable product is a daunting task indeed.
With so many options out there and lack of proper insight it can be overwhelming for pet parents to navigate the world of nutritious dog treats & other products.
"American Kennel Club notes that feeding a diet that is not properly balanced can lead to nutritional deficiencies and health problems."
Going natural and nutritious would only help to boost our furry friend's health and happiness. we understand this and are here to assist you in making the right choices.
In this blog post, we will explore five delicious and nutritious dog treats that your furry friend will surely love.
Whether your pup is a picky eater or loves anything and everything, we've got you covered with some great options for Dog training treats, grooming range, and much more.
Here are 5 Nutritious treats your Doggo must try!
1. Dogsee Chew Hard Bars: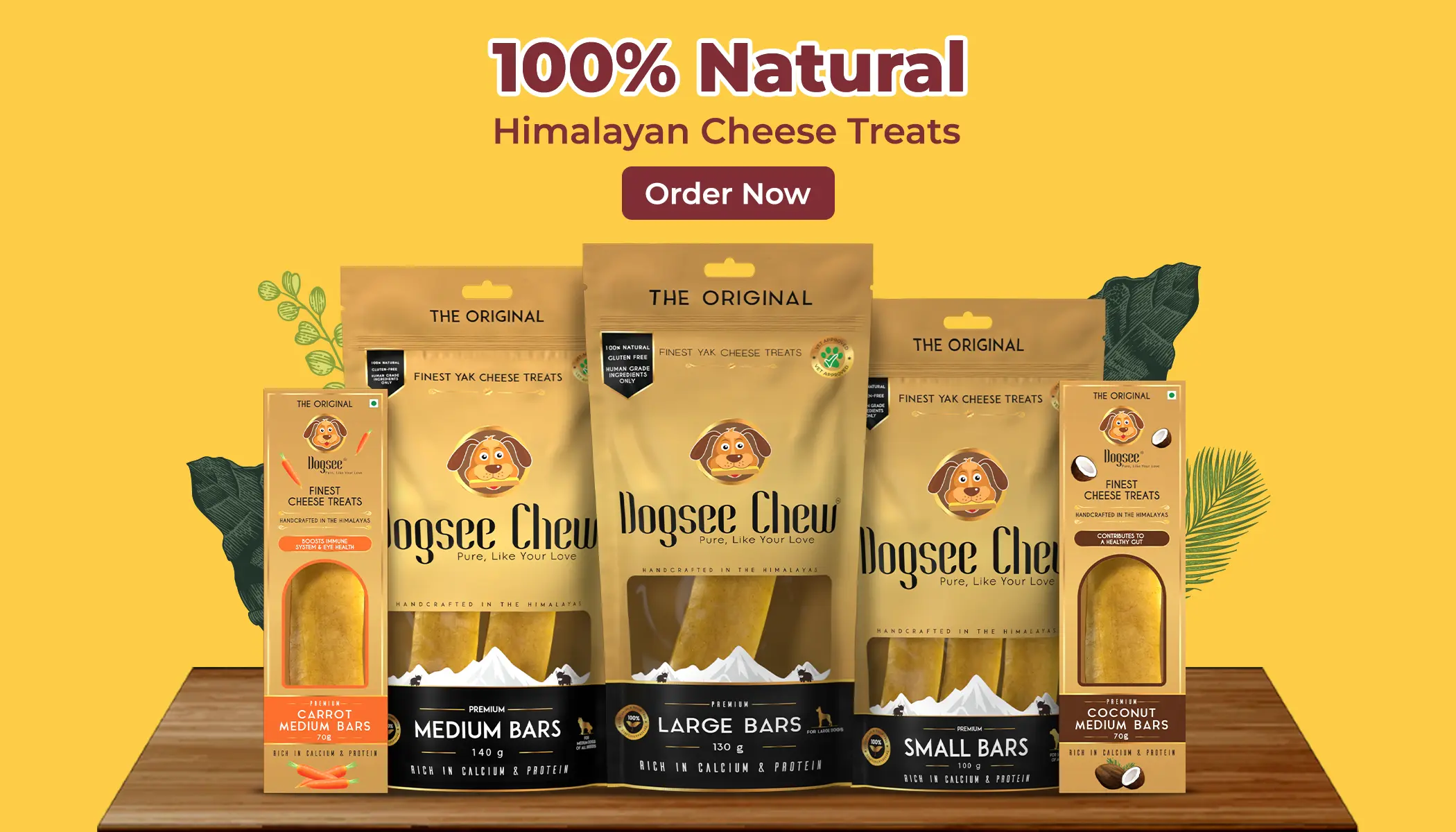 Our cuties love chewing, won't they? The shoes, remote, carpets, and whatnot?
We understand it's their instinct to chew. But if you are struggling with controlling their chewy behaviour, we have something delicious and a perfect treat to offer. Do check out Dogsee Chew Hard Bars, which are made from Himalayan cheese, 100% Natural, grain & gluten-free.
These long-lasting chew bars are available in three sizes: small, medium and large.
Here's why they are amazing for Dog's dental health:
Helps fight Plaque & Tartar.

Keeps Breath Fresh.

Rich in Protein & Calcium.
To make it more flavourful, these bars are available in coconut and carrot flavours too. Give this to your doggo and watch how they will love chewing on it for hours.
2. Dogsee Crunch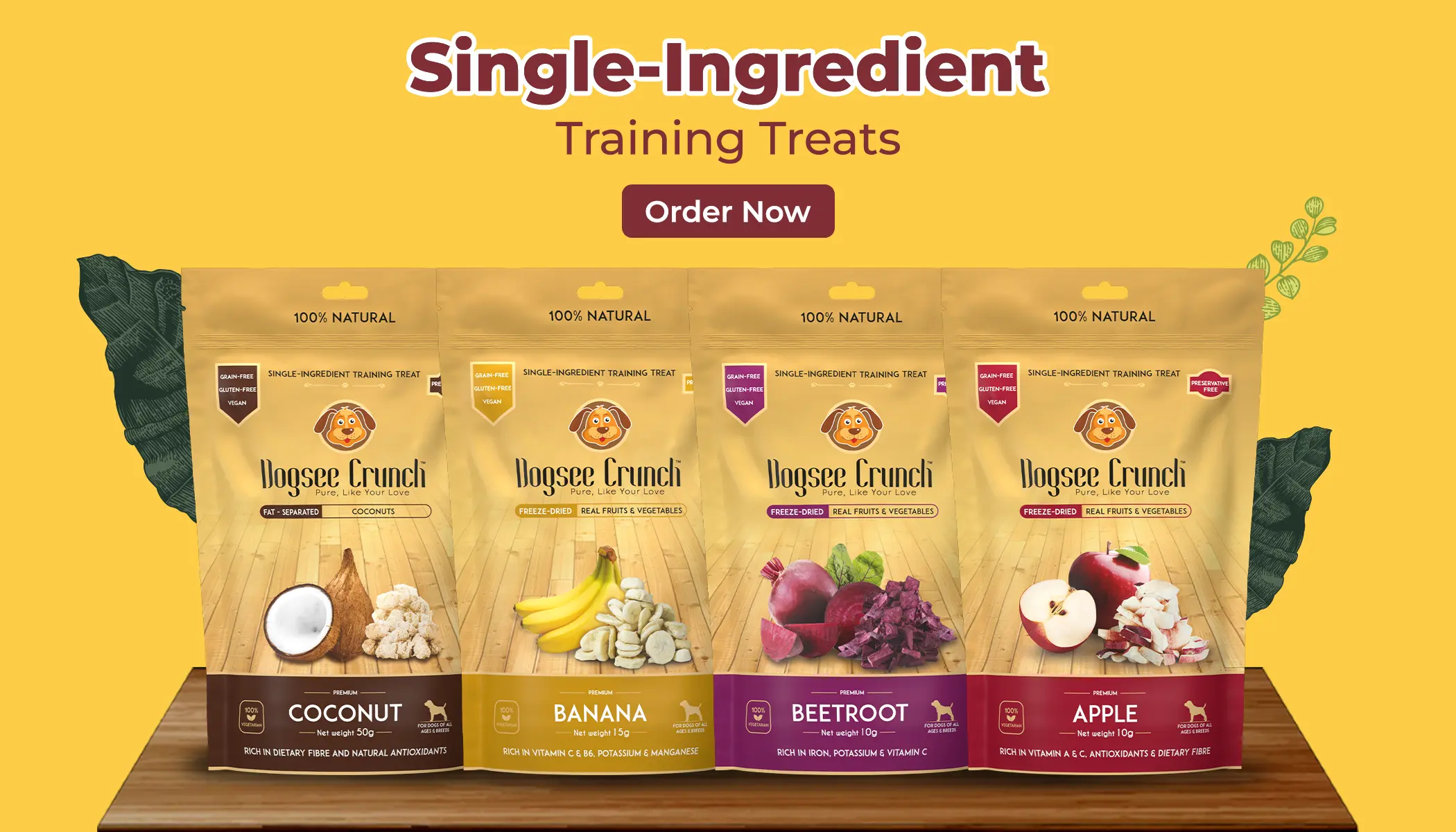 Did you know? Including fruits and vegetables in a dog's diet can be a healthy choice as they are packed with vitamins and nutrients that offer numerous health benefits.
That's exactly why munching on Dogsee Crunch is a healthy and safe choice for your beloved companion. These 100% natural dog snacks are made from real fruits and veggies and are single-ingredient treats with no added flavours or preservatives.
Here's why these treats are pawsome:
Promotes digestive health.

Helps keep Dog's skin healthy and coat shiny.

Helps boost Immunity.

Promotes muscle and bone health.
Dogsee Crunch treats are available in Apple, Banana, Coconut & Beetroot flavours. Ensure to check this out for your pooch without fail.
3. Dogsee Veda Ayurvedic Shampoos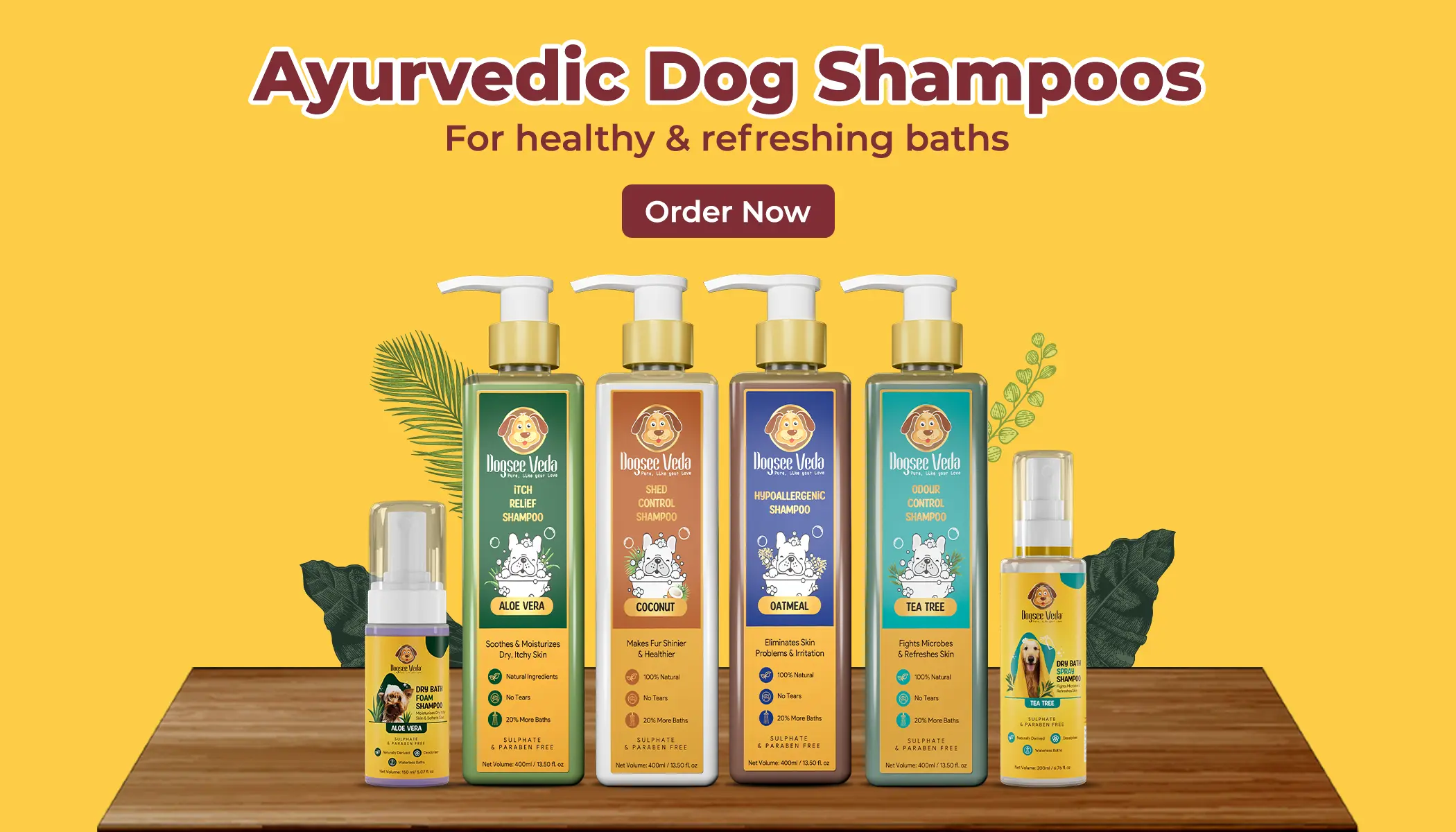 Grooming is just as important as choosing nutritious food for your Doggo. We often have parents asking questions like how to control shedding, tips to repel ticks and fleas, itchy skin and more.
As a Dog treats brand, all these inputs and our extensive research helped us roll out Dogsee Veda, an Ayurvedic Shampoo range.
Our shampoos are available in two different variants.
Normal Shampoo Range - 4 Varients ( Tea Tree, Aloe Vera, Coconut & Oatmeal.

Dry Bath Shampoo - (Spray and Foam).
These are 100% Natural, pH balanced & Paraben Free. Here's how it will benefit your Doggo's skin and coat.
Moisturises Skin.

Fights Microbes.

Controls Odor.

Relieves Itching.

Makes Fur Shinier.
Amazing isn't it, use these shampoos next time you bathe your pooch! We are sure, it will help manage your Dog's skin-related issues effectively.
If you love to see insightful content around grooming tips, dog diet tips, etc. Ensure to follow us on our Social platforms
Instagram: https://www.instagram.com/dogseechew/
Facebook: https://www.facebook.com/dogseechew/
4. Dogsee Mini Pops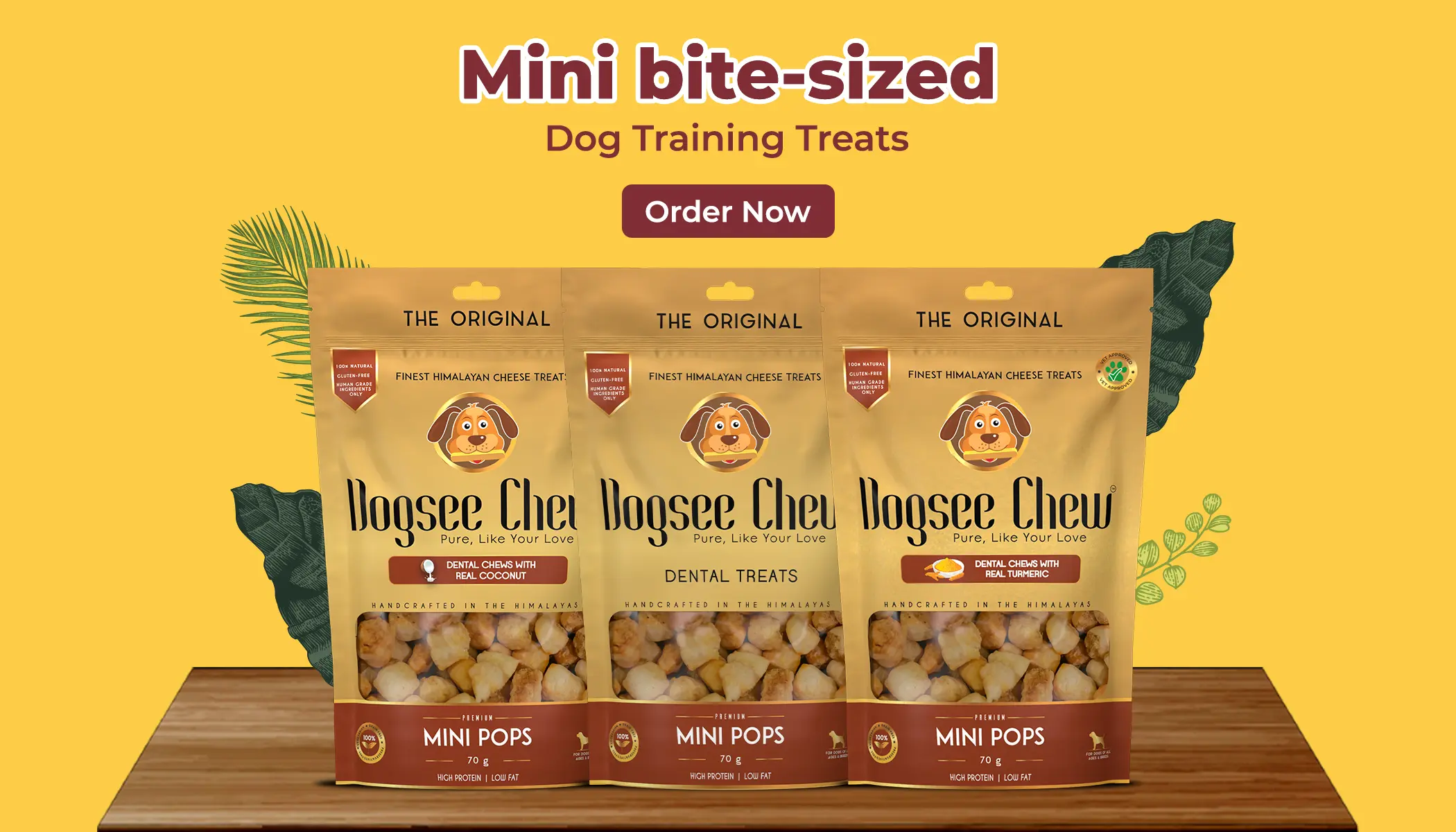 Like hoomans, Doggos too need basic pieces of training and exercises from a very small age. It's these efforts that help them cope with various situations in their everyday lives.
But, training our furry companions is a task indeed, woof! They love to have some treats always before obeying any commands. Well, instead of feeding harmful rawhide treats, give them Dogsee Mini Pops. You may ask why?
These nutritious bite-sized training treats are made from Himalayan Cheese. They are soft treats that will also aid in maintaining dental hygiene.
They come in three flavours. Normal, Turmeric, and Coconut flavored Mini Pop. Here's how these treats can make your Doggo's training healthy and fun.
Helps in weight management.

Keeps breath fresh.

Helps fight plaque & tartar.

Promotes a healthy gut.
Offer your furry friend a Mini Pop as a reward during exercise time, while playing sniff and eat games, or for simply being a good pet. These irresistible treats are guaranteed to make your pet do anything you ask in exchange for their mouth-watering taste!
5. Dogsee Gigabites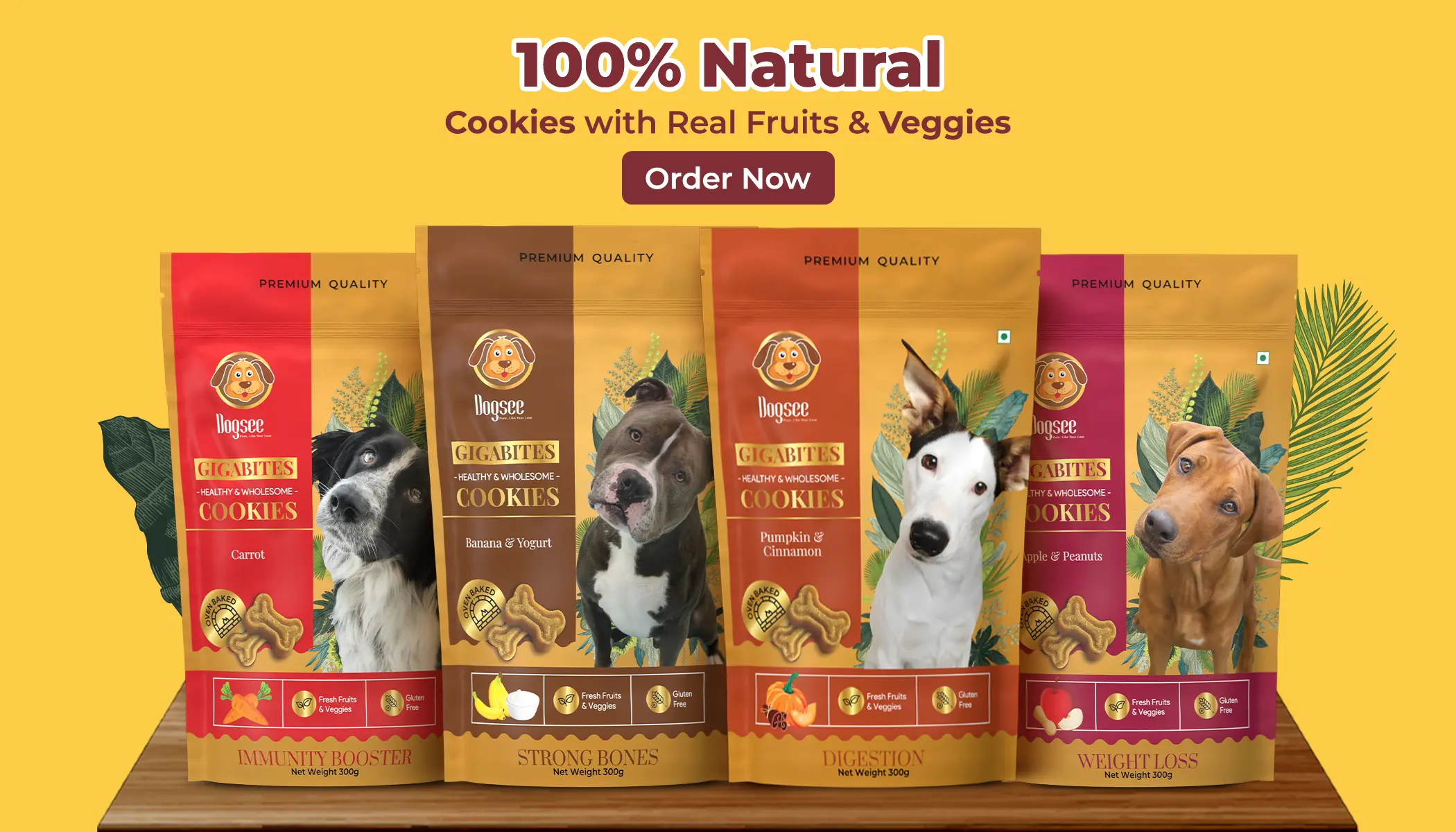 We are all aware of how much our furry friends love to munch on anything they can get their paws on. However, as responsible pet parents, we must be cautious about what we feed them.
Sharing cookies and biscuits meant for humans can be harmful to our dogs. Ingredients like chocolate, raisins, macadamia nuts, and xylitol (a sugar substitute toxic to dogs) can cause serious health issues such as vomiting, diarrhea, seizures, and even death in severe cases.
Hence, to be on the safer and healthier side always choose Doggo-friendly healthy dog treats such as Dogsee Gigabites. These healthy snacks are made with high-quality ingredients, with the natural sweetness of honey and jaggery, and are gluten-free and suitable for all dogs!
Ensure to add to your Doggos' cart these cookies, which helps to:
Improve Gut Health.

Strengthen Bones.

Keep Weight in Check.

Improve Eye Health.
Ensure to hide these cookies from your pooch once done feeding. They are very tasty!
Conclusion
Well, these were our top 5 recommendations for healthy and nutritious treats. As pet parents, always make sure to keep learning on Doggo nutrition, common health problems and tips to keep them healthy and happy.
We at Dogsee are constantly working to bring out the best for our fur companions. Because their pure love deserves nothing less than the best!
We hope you found this blog informative & insightful.
Do stay connected with our website to discover and learn more informative pet care blogs like Understanding Aging in Dogs & Common Health Problems.
We appreciate your patience in reading thus far, That's it for now, wishing all pet lovers and pawrents a great day. See you in the next blog.
---
---