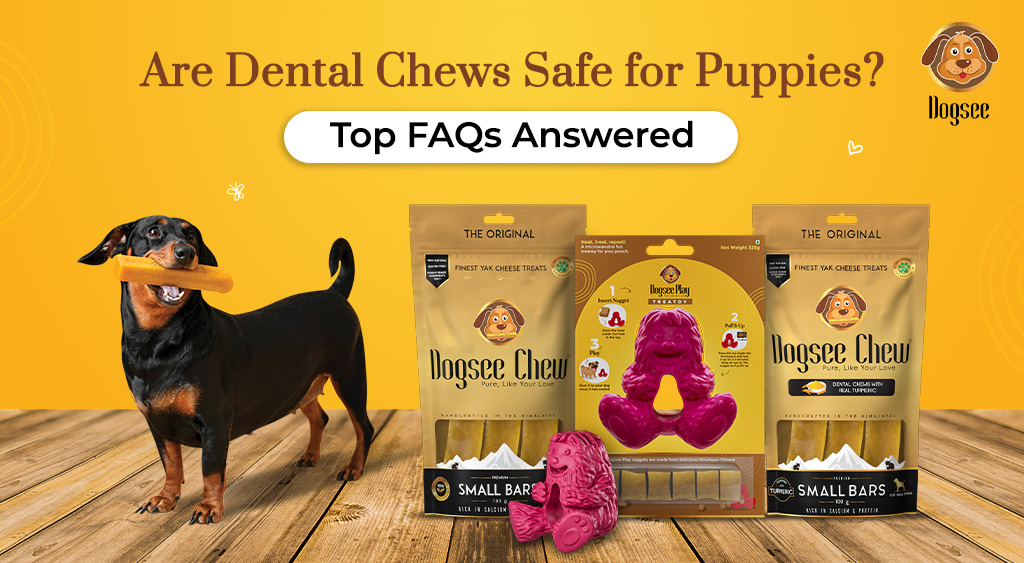 Are you a new dog parent? Are the legs of your new furniture being chewed out by your teething fur baby?
Well, worry no more, we at Dogsee have the perfect solution for you - Puppy chew treats!
As puppy parents, we understand the importance of good oral hygiene for our dogs' long-term health, and are seeking for new methods that are effective and easy.
Though cleaning their teeth is one of the most important steps to avoid periodontal disease, it is not a foolproof method.
And as Samuel Lover said - "Better safe than sorry". Which is why puppy dental sticks for dogs are an important part of a puppies teething phase.
We're sure you have a lot more questions about how dog dental treats work and how they can benefit your little one. So let's get started:
1. Will dental sticks for dogs help my puppy's oral health?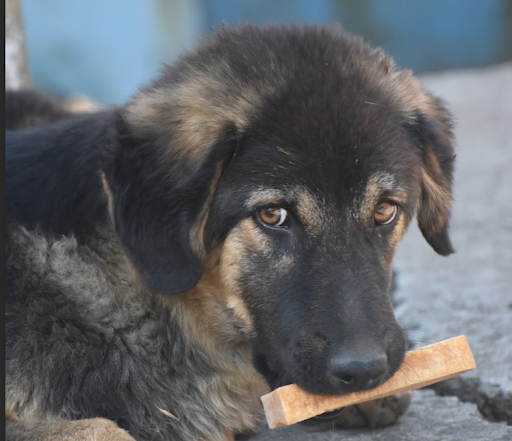 Though correctly designed, hard bars have the ability to minimise tartar and plaque development.
They are a replacement for regular teeth brushing and expert dental cleanings.
Chew treats have to be used as a secondary step towards great dental health for your little puppy. It provides an excellent teether if designed well and helps with odour and build-up.
2. What should I consider before choosing a dental chew?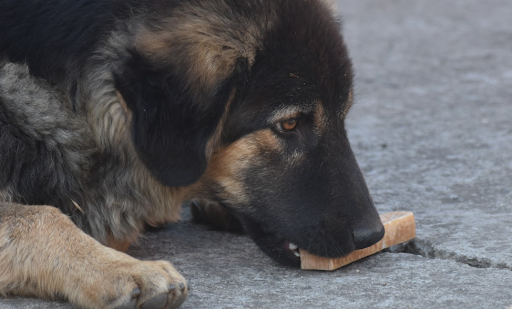 Look for chews that will last a long time and are nutritious. A lot of chew bars are made of either synthetic material which may, in the long run cause health complications for your pup.
Make sure any snacks or chews you give your dog are not too rough, as they can damage their teeth.
Find out how many calories are in your dog's dental chews; you don't want to be dealing with a weight issue while trying to lessen tooth troubles.
3. Can I use dog chews to help with different oral problems?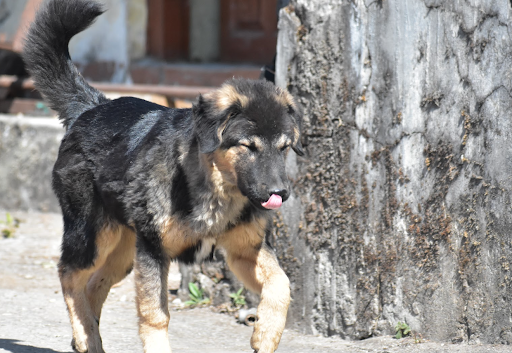 If you have a tiny breed dog or your canine companion has a jaw that is stacked or crammed with teeth, keep an eye out - plaque and tartar.
Brush bristles can reach beneath the gum line and be used to brush or scrape away microorganisms that can lead to periodontal disease.
Keep in mind that your dog's immune system, age, history, and breed can all have an impact on his health and contribute to whether he develops dental problems.
Which is why having an extra aid to keep away plaque and tartar helps!
4. Are dental chews digestible?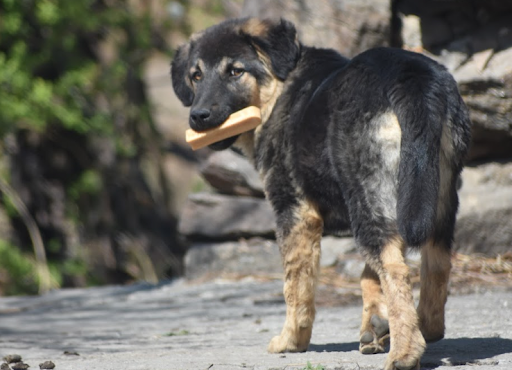 Dental sticks for dogs treats are definitely digestible. We at Dogsee ensure the more natural chew treats your puppy can munch on.
These long-lasting chews are prepared from the milk of Himalayan free-grazing cows and yaks, which is high in calcium and protein and hence beneficial to your dog's oral health.
5. At what age can puppies have dental chews?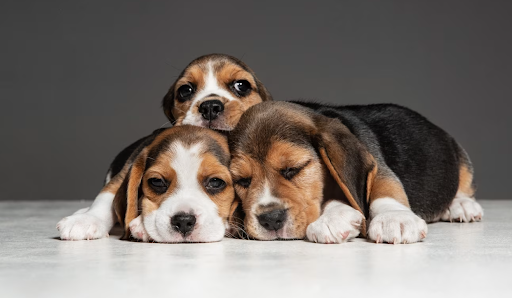 You can offer your puppy chew sticks, once they are 6 months old. Remember that treats contain calories and must be counted as part of your dog's daily meal allowance.
It is not recommended to offer chew sticks for puppies under 3 months as it may be a choking hazard!
6. How many times can I give my puppy a dental chew ?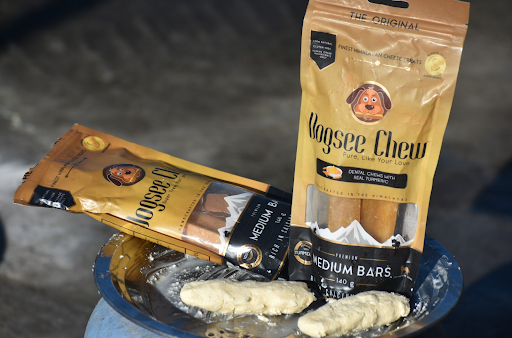 The majority of dental chews are intended to be given to dogs on a regular basis—typically every day or every few weeks.
Giving your doggo a nutritious stick every day is a great idea because a nutritional dental stick can help fill in the gap on their nutritional requirements.
7. Where can I get all natural dog chews in India?
If you're in a rut and have no idea where your little pupper can get yummy and healthy puppy chew sticks, Dogsee has got your back!
Our range of Dental sticks for dogs and puppy chew toys for dental care are a big roar among puppies and anxious dogs.
8. Are Vegetarian dental chews healthy?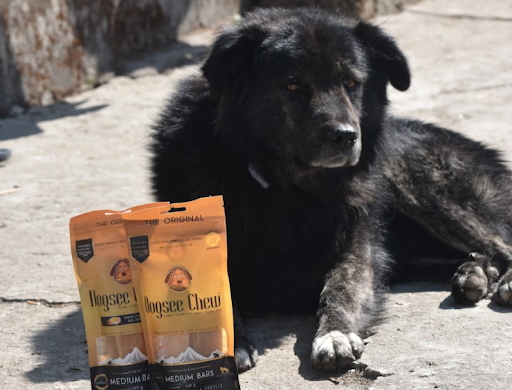 Here is all you need to know about our all natural dog dental treats that are sourced directly from the Himalayas.
These 100% natural snacks are also the greatest dog treats available in India.
These cow and yak cheese treats for dogs are very healthy, super delicious, and super long-lasting. They also aid with plaque and tartar removal.

Our
turmeric hard bars for dogs
contain a lot of antioxidants, which help build a stronger immune system and improve joint health.
All-in-all providing the best
chew sticks for puppies
would keep 'em busy for a while! Don't believe us? Here's what Avantika Bhosle has to say:

9. Are there alternatives for dental bars?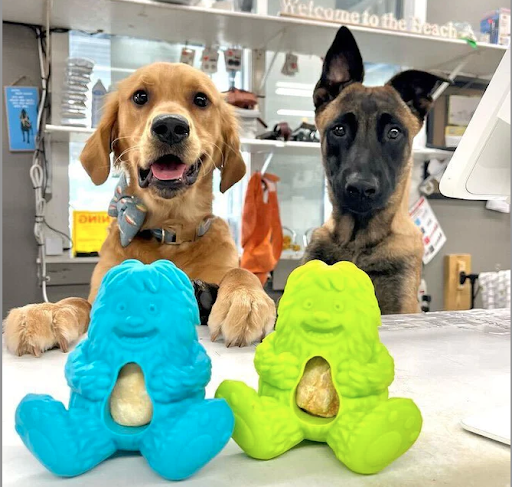 Want to try out something more fun than a chew stick? Then check out our fun and adorable treatoy!
Dogsee Play Treatoy is ideal for your canine companion. The innovative rough design aids in tooth cleaning, while the flexible form is soft on the gums.
The tasty Himalayan cheese treat is all-natural and healthy for your dog to eat. Your dog will undoubtedly spend hours playing with the puppy chew toys and cheese puff treats.
The Dogsee Treatoy puffy treat is made entirely of pure Himalayan Cheese. Dogsee strives to give the best ingredients in their most natural form.
The grain-free Himalayan cheese delicacy is not only tasty, but also healthful and nutritious. It is also allergy-friendly because it contains no grains or gluten of any type.
Not sure about how doggos and their parents appreciate our treatoy? Here's a what Sanju Joshi had to say:

The Last Bite
You may be asking why raw hides and bones were not chosen for the small teething puppy.
Rawhides, bully sticks, and hard bones contain animal byproducts that puppies and even adult dogs should not consume.
Which is why going with a safe, soft and nutritious chew treat and puppy chew toy is a great idea.
Now that you know the ins and outs of puppy chew sticks, you can make puppy treat shopping more pleasant while also assisting your puppy's general development with vet recommended dog dental chews!
Keep up with our great doggo news and product information on
Instagram
and
Facebook
!












---
---