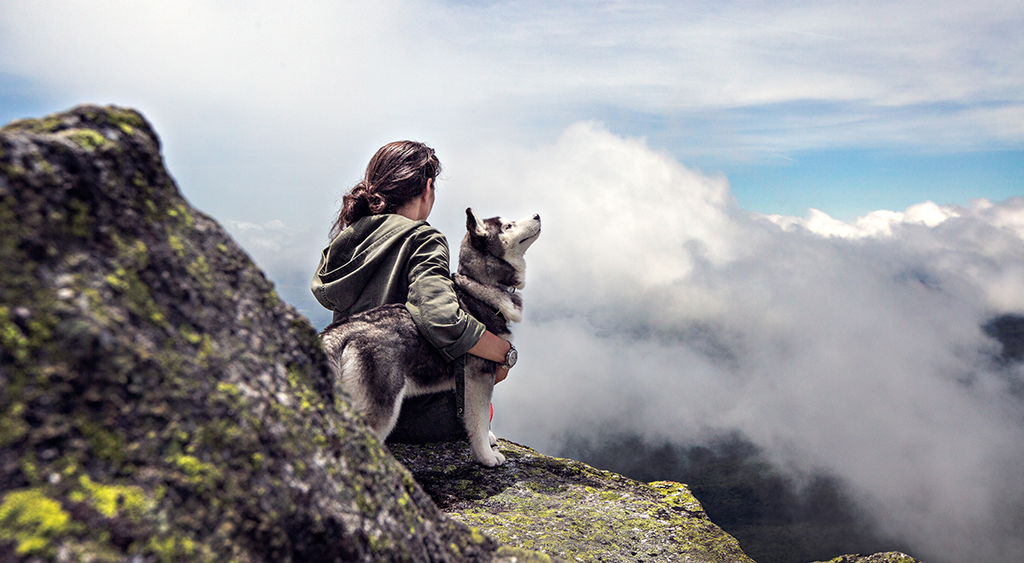 Himalayan Yak Chews are a natural treat that will satisfy any dog, regardless of age, breed, size, or taste preference. There are numerous advantages of Himalayan Dog Chew sticks for dogs, some obvious and some unexpected. Yak milk chews from Dogsee Chew is a 100% all-natural dog treat with no preservatives and gluten. These unique Himalayan dog chew treats like Crunchies are made from yak and cow milk to create a cheese flavor base.
Natural
Yak milk dog chews are free of chemicals and preservatives. For flavor, these Himalayan dog treats are handcrafted and smoke and sun-dried. The primary ingredient is healthy Yak milk, which aids in the maintenance of proper energy levels and is regarded as the greatest dog chew for good teeth. Himalayan Yak chew is simply digestible for your pets because no artificial components are used in its preparation. These chews are naturally more nutritious and aid in the maintenance of good energy levels and life processes.
High In Protein and Calcium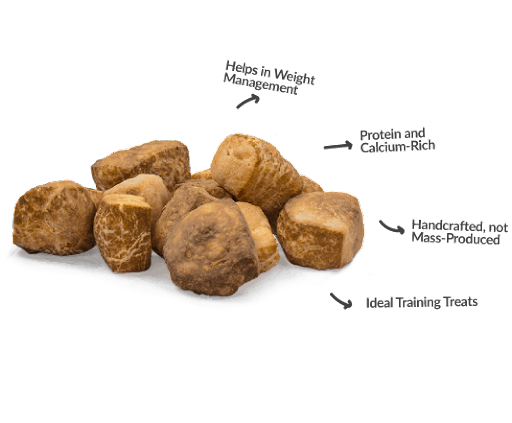 Calcium is essential for the development and maintenance of a dog's skeleton, teeth, heart, and hormone processes, as well as the regulation of the neurological system and blood coagulation. The protein content is essential for tissue growth and repair. These dog chew sticks contain a lot of protein, as well as healthy amounts of Protein and Calcium, and it is made in a very clean environment, up in the Himalayas.
Long-Lasting
The durability of Himalayan Yak Chews is a significant advantage. Dogs love to chew and with the help of long-lasting chew sticks for dogs, they are easily engrossed in it and free from boredom. Unlike many 'blink-and-you'll-miss-it' treats, they will test even the most aggressive chewers.
High Quality
Himalayan Yak chews are genuine quality products made in the Foothills of the Himalayas using the best ingredients available in pristine climatic and environmental circumstances. It has a high nutritional content and has been shown to make dogs feel more full while chewing on it. Because what you feed your dog has a significant impact on his or her health, the quality of Himalayan Yak Chews is recognized to help your dog's digestive tract improve and, as a result, his or her immune system.
Gluten and Grain Free
We frequently overlook how various dogs' stomachs react to different diets. Our Himalayan Yak Chews are grain and gluten-free, with basic natural ingredients that are excellent for dogs.
Improved Dental Health
Knowing that you can make your dog happy and that chewing on the proper things can give hours of economical and safe chewing activity and enjoyment for your canine companion. It's not difficult to conceal the joy your pooch will have with its own Himalayan Yak Chew. Vets and dog owners alike enjoy this dog treat since it removes plaque and tartar while also promoting good oral hygiene. This can benefit your pups' teeth as they age, as well as enhance their breath by cleaning the crevices around their teeth.
Conclusion
There's no other joy than finding the perfect way to keep your dogs happy. Just like how food helps to win a human being's heart, it is the same case for dogs as well. A healthy and well-nutritional dog with good immunity and behavior is all we paw parents need. Visit our Instagram page to find out why we emphasize on healthy Himalayan treats.
---
---