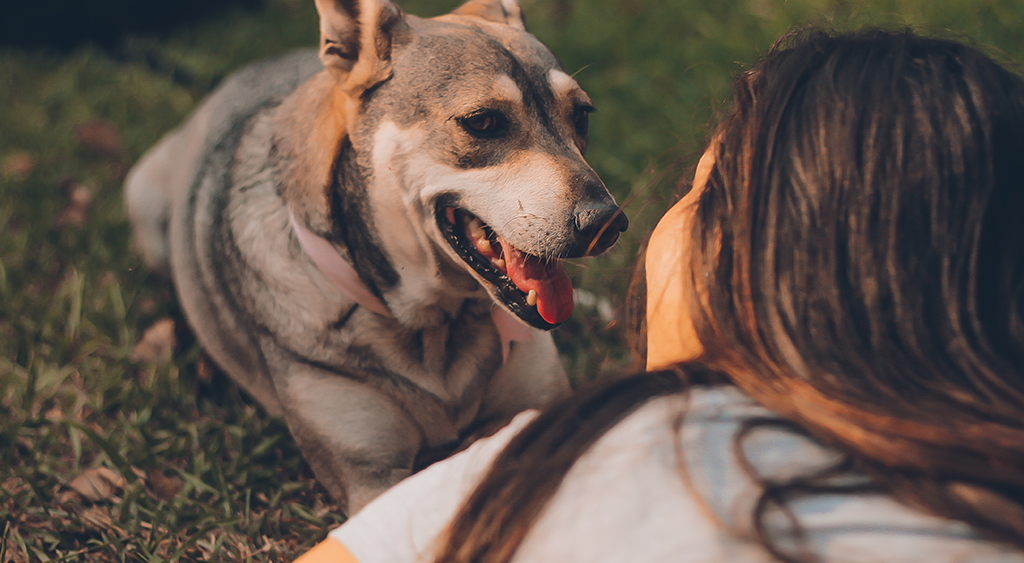 Dogs are a delightful presence as they have the ability to cheer people up in all situations, including unusual environments like hospitals, nursing facilities, schools, and rehab centers just like in this Dogsee Chew Instagram Video.
What is a Therapy Dog?
Therapy dogs bring comfort to those in their communities and brighten the days of those they assist. Pet therapy has been shown to be effective in studies. When pet therapist teams visit people who are going through difficult times, there is a measurable and positive effect on the people's mental and emotional well-being. Although the terms "therapy dog" and "service dog" are frequently used interchangeably, they are not similar.
Service Dogs vs. Therapy Dogs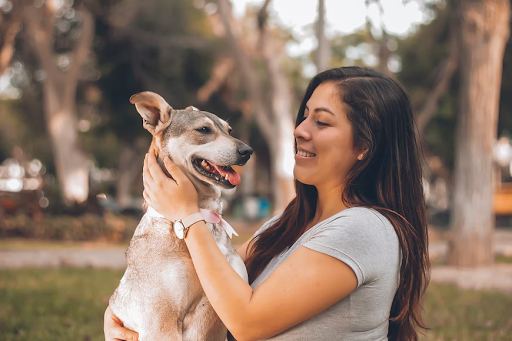 Service dogs help people with certain medical conditions and disabilities throughout their lives, whilst therapy dogs are trained to provide affection and comfort to people who need support with the help of proper guidance using training treats. They travel and visit various establishments to assist a diverse range of people. Now that you understand the differences between these breeds of dogs, let's look at what it takes for your dog to become a therapy dog.
Requirements of a Therapy Dog
Must be very social and comfortable around all types of people

Always maintain a calm and docile demeanor

Tolerant of unusual sights and smells encountered in a medical setting

They are required to be obedient at all times and have excellent standards of grooming

Are not afraid of people's erratic or sudden movements

Ability to sit patiently while being petted or fussed over

Must be intelligent and focused on their tasks.
The Perfect Age to Start Therapy Dog Training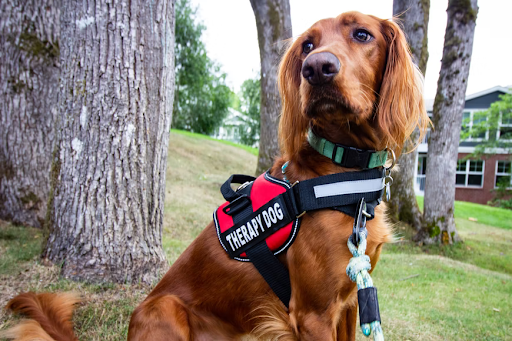 There are no age or breed requirements (other than being at least one year old). So, regardless of breed, as long as your puppy is over one year old, they have a good chance of becoming a therapy dog. Training them young will not only ensure good behavior but also help them be comfortable around other dogs and human beings.
This article will help you to understand the role of healthy dog training treats in obedience training.
That way, if something is wrong, you can get it fixed so your dog stays strong and healthy. They'll also require up-to-date vaccinations.
Therapy Dog Training
When training your dog to be a pet therapy provider, always start with the basics. Deep dive into what is the right way of therapy dog training. Provide them with basic obedience classes and teach them good manners. Let them know that jumping, pawing, and licking are all big no-nos. Train them to sit politely and walk on a leash. Also, teach them to respond to basic behavioral commands and be able to do tasks efficiently while being separated from their owner. Motivate them by using Crunch Coconut Treats.
Provide them with professional dog training if necessary.
Conclusion
People usually want their dogs to be therapy dogs so they can help people, which is a noble goal. However, some people overlook the fact that they should always be an advocate for the dog in order to ensure that they have positive experiences as they are exposed to new things. Encourage your dog to do things that are out of their comfort zone, but never force them to do so, and always respect their reactions to things.
---
---