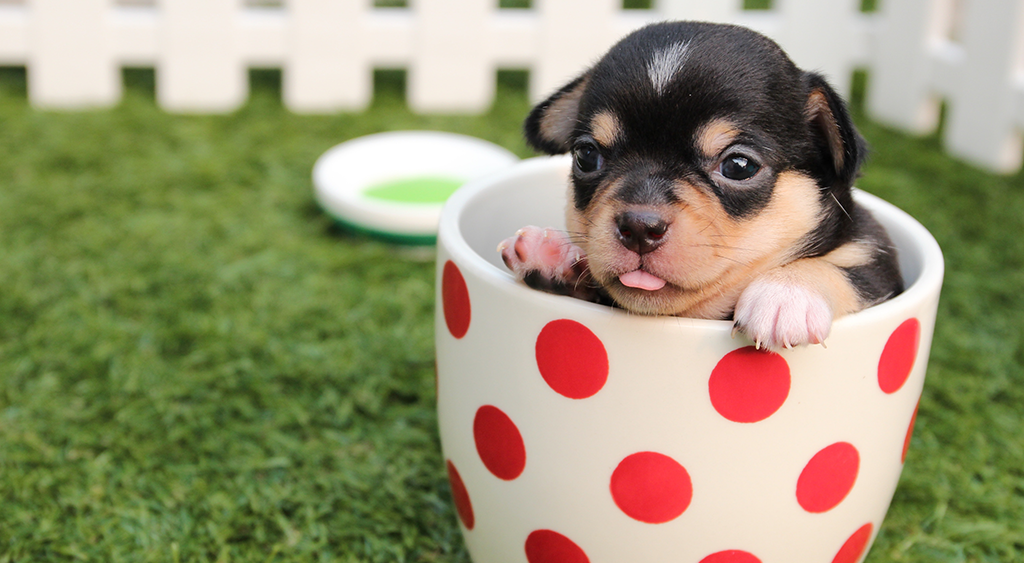 Finding the best and healthiest puppy treats is a tedious task. Treats help brighten up any puppy's mood whether it's a celebration, training session, a reward for good behaviour, or more. Giving your puppy a few treats occasionally can help develop a strong bond with him. New puppies often are put on special diets that cater to the development and sustainability of their health and happiness. Parents usually use treats for puppies under 3 months to meet their daily nutritional needs. During training sessions, parents usually resort to puppy treats as a reward for completing tasks.
What are puppy treats?
Puppy treats make up for nutrients that are not available in a puppys' normal diet. They are also used during training sessions as positive reinforcement. Hence, getting treats for puppies under 3 months can help your dog not only in training them but have a nutritional treat that makes them happy.
How to choose the best puppy treats?
With too many options that get you confused while making the decision, it could be a stressful task. Here are some important factors that can help you choose:
Size: When it comes to choosing the right size of treats for your pup, you need to keep in mind that it needs to be digested easily and should not be oversized as it serves as a distraction for the pup while training and can take away from the training session.
Thus, Having mini-sized training treats would help as it makes training even more efficient and reduces the risk of overfeeding.
Ingredients: No matter how much you'd want to shower your pup with delicious treats, most of them would be unhealthy. Paying attention to the puppy treats' ingredients is important. Sticking to one-ingredient puppy treats is the simplest way to make sure you're treating your puppy with a nutritional reward which is free of any harmful chemicals.
Nutritional Value: Flavour and nutrition are something that defines a puppy treat. Treats usually have extra nutrients that are usually not available in their regular diet. If you're keeping your dog away from sugary foods, you can compensate for it by feeding them controlled amounts of carbs.
Shelf-Life: Usually, the shelf -life of dog treats is about a year, however, it is important to look into it as it varies depending on how the treats are made. If the puppy treats are homemade, chances are they would not last for a long time contrary to processed treats.
Best Options: We at Dogsee Chew believe that all treats for dogs should make them healthy and happy. We offer an array of puppy training treats and also soft dog training treats.
Dogsee Chew Crunch
Our crunchy treats are all made of one ingredient each and have no added preservatives. From a selection that includes banana, beetroot, and apple your puppy will never feel bored of his favourite crunchy treats.
Dogsee Chew Puffed Treats
Our puffed treats cater to puppies of all sizes and breeds. We understand that some puppies may find some treats super difficult to chew, so we present to you soft dog training treats. These treats are made from just a few ingredients that are natural and have no preservatives or chemicals added. These treats make sure that your puppy is happy and healthy. They also improve the dental health of your furry pals.
Dogsee Chew Training treats
We understand the complexities of puppy training and want to help you out. Dogsee puppy training treats are bite-sized treats that are perfect for a healthy and happy training session. These treats do not have any preservatives and are made of all-natural ingredients to ensure healthy digestion and a happy smile on your pup.
If you're feeling a bit lost on how to successfully train your dog using positive reinforcement here is our guide that will help you out.
Conclusion
When it comes to selecting the best treats for your puppy we recommend treats that are
High in nutritional content

Small in size

Delicious

Made of natural ingredients
Having a close on what your little puppy eats is crucial in a digs development. Having natural ingredients only helps the puppy feel healthy, energetic, and happy!
Don't trust us? Check out a conversation between two adorable pups on our Instagram!
---
---