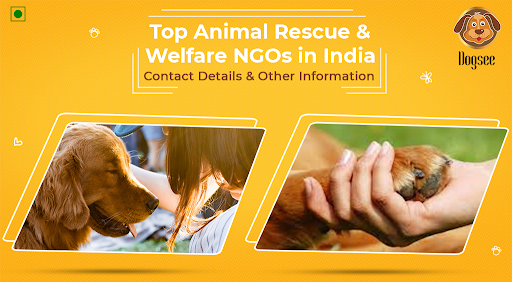 Are you an animal lover who wants to contribute to the welfare of stray dogs? Or are you looking for a non-profit organisation or a dog shelter to adopt a pet dog? Read on to know more.
The number of homeless dogs in India has been increasing steadily over the years due to a variety of factors. According to the Mars Petcare Report in Economic times, there are supposedly 80 million homeless dogs and cats living in shelters and streets in India.
One of the main reasons is the growing population of stray dogs. At this juncture, dog rescue plays an most important role towards the cause of better animal welfare. It provides a safe and loving home for dogs who have been abandoned, abused, or neglected. Rescue dogs are often very grateful for the second chance they have been given and will show their appreciation by being loyal and loving companions.
"Until one has loved an animal, a part of one's soul remains unawakened." —Anatole France
In recent years, animal welfare has become an increasingly important issue in India and there is a growing number of animal shelters, rescue organisations and animal rescue teams springing up across the country. The growing awareness of animal welfare issues in India is largely due to the efforts of animal welfare organisations and activists who have been working tirelessly to promote the cause.
These organisations also run adoption programs that help place rescued animals in loving homes. In addition, they offer educational programs and resources on animal care. In this blog, let's look at India's Top Animal Rescue & Welfare NGOs in India.
Top Shelters and best NGOs for Dog Rescue in India
1. Dharamsala Animal Rescue, Dharamsala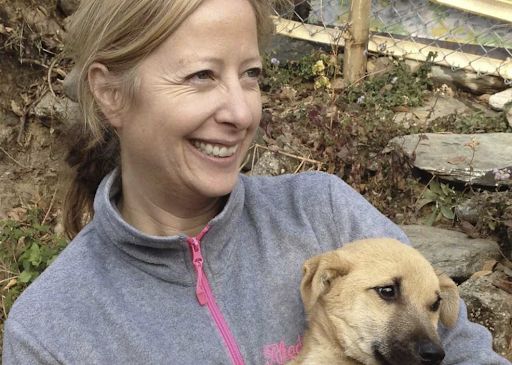 Dharamsala Animal Rescue (DAR) was founded by Deb Jarrett, with the aim of improving the lives of street dogs and providing employment opportunities for the women of Dharamsala, India. The organisation works to end the human/street dog conflict by creating a humane and sustainable environment for animals. This is achieved through various initiatives such as spaying and neutering programs, education and awareness campaigns, and the provision of veterinary care.
Since its inception, DAR has made a significant impact on the lives of both animals and people in Dharamsala. The organisation has successfully reduced the number of stray dogs on the streets through its spaying and neutering programs. This has resulted in fewer dog bites and less human-dog conflict overall. In addition, DAR's education and awareness campaigns have helped to change people's perceptions of street dogs, resulting in more compassion and care for these animals. Finally, the provision of veterinary care has ensured that street dogs are healthy and well-cared for.
Contact Details
Email: [email protected]
Phone: +91 98828 58631
Address: Dharamshala, Himachal Pradesh 176057
Slate Godam Road, VPO Rakkar
Dharamsala Animal Rescue Trust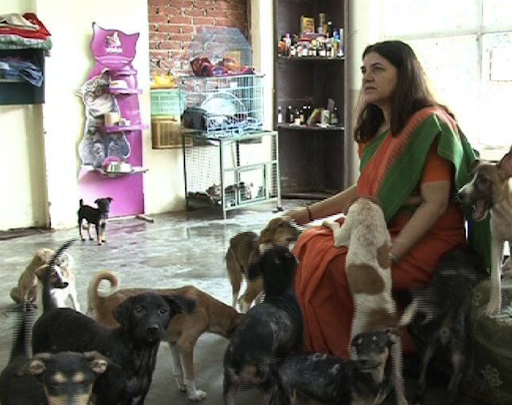 As one of the strongest and largest animal welfare groups in the world, PFA believes that animal welfare is not just about animals. It is about us. Our living conditions, our children, our earth. It believes that cruelty to animals has a significant and irreversible impact on peaceful societies, human health, the economy, and the environment.
It has a strong network of 26 hospitals, 165 units and 2.5 lakh members across India. It is an organisation dedicated to the rescue and rehabilitation of needy animals. It operates emergency shelters, ambulance services, sterilisation programmes, treatment camps, and disaster relief missions. PFA actively patrols highways to prevent animal overloading and smuggling for slaughter. PFA, has also successfully filed cases against the film industry and movies in which there has been mistreatment of animals.
Contact Details
Email: [email protected]
Phone: +91 - 11 23719293/94
Address: HQ: People For Animals, 14 Ashoka Road,
Jantar Mantar Road, New Delhi 110001.
3. CUPA – Compassion Unlimited Plus Action, Bangalore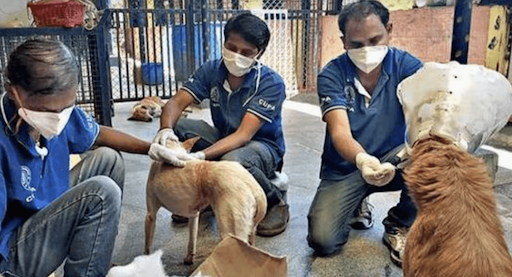 Miss Crystal Rogers, a British woman who gave up a life in England to start the region's first-ever shelter that would take in suffering animals and provide a safe space for healing and happiness, founded Compassion Unlimited Plus Action (CUPA) in 1991.
CUPA has grown from a bedroom in Crystal's house to a network of 6 centres spread across the vast city of Bangalore, thanks to animal lovers, donors, supporters, and well-wishers.
CUPA now operates five independent shelters throughout Bangalore that take care of Animal Birth Control, Trauma & Rescue, Adoption & Foster, Geriatric Care, Large Animal Rehabilitation, a fully-equipped Pet Care Clinic, and additional activities such as pet cruelty inspections, advocacy, etc. It is also an active Wildlife Rescue and Rehabilitation Centre.
Contact Details
Email: [email protected]
Phone: +91 9845425678
Address: Kensington Apartments, Flat A-3, First Floor,
18/1 Ulsoor Cross Road,
Off Bazaar Street, Ulsoor
Bangalore 560 008
Karnataka India
4. Animal Rescue and Shelter Foundation, Mumbai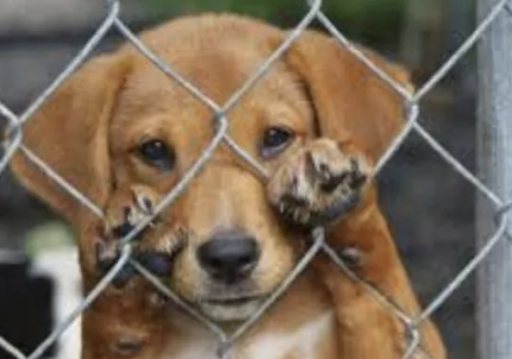 The Animal Rescue & Shelter Foundation (ARSF) is a Mumbai-based NGO that works to rescue and shelter animals in need, with a focus on those who are homeless and sick. They also operate a health clinic for animals, and offer adoption services to help find forever homes for rescued animals. In addition to their work with individual animals, ARSF also runs outreach programs to help the city's homeless population, providing them with food, water, and other basic necessities.
ARSF was founded by Bhavesh Jain, who was passionate about helping the city's stray animals. Since then, the organisation has grown significantly, and today they have a team of dedicated volunteers who work tirelessly to rescue and care for animals in need. ARSF operates out of a shelter in Mumbai, but they have plans to expand their operations in the future. The organisation relies on donations from kind-hearted individuals and businesses.
Contact Details
Email: [email protected]
Phone: +91 9820277824 , +91 9820277804
Address: 8-A, Building R-3,
MMRDA COLONY,
Andheri East,
MUMBAI- 400093
5. Sanjay Gandhi Animal Care Centre, Delhi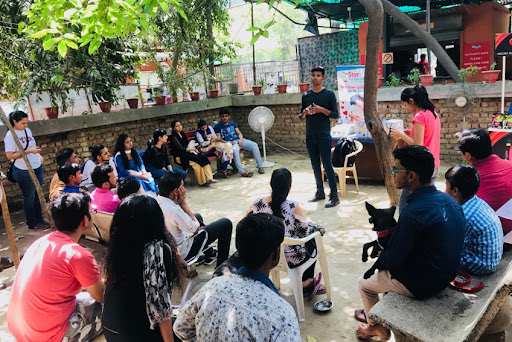 The Sanjay Gandhi animal care centre is India's earliest and Delhi's largest animal shelter . Founded in 1980 by the legacy that was bequeathed by the Late Mrs. Ruth Cowell of New South Wales and Sanjay Gandhi SGACC is one of the most well-known NGOs in the country. There is an inpatient department, an outpatient department, an operating room, an intensive care unit, a laboratory, and an animal cemetery at SGACC.
It collaborates with law enforcement to accept and care for animals confiscated in cruelty cases such as overloading and neglectful ownership. It runs a three-times-weekly adoption stall in a shopping mall and has placed over 2000 Indian puppies in loving homes. Under Maneka Gandhi's patronage, this pioneering facility named after her husband, Sanjay Gandhi, has since flourished into a well-equipped veterinary centre that is a boon for stray animals.
Contact Details
Email: [email protected]
Phone: 011 2544 8062
Address: Road No 77, Punjabi Bagh, Delhi, India
6. Charlie's Animal Rescue Centre (CARE), Bangalore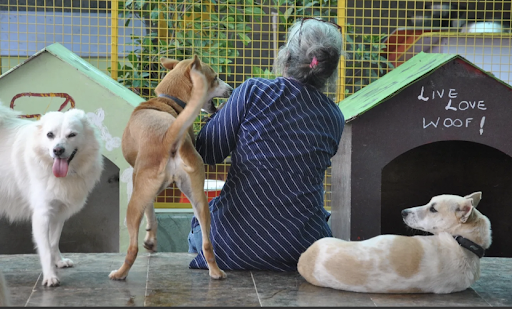 Charlie's Animal Rescue Centre (CARE) is an animal rescue shelter based in Bangalore, India, that was formed in January 2013. The organisation's main focus is to provide medical aid to wounded and ill animals that live on the streets of the city. However, many dogs, cats, rabbits, ducks, hens, pigs, guinea pigs, birds, and terrapins live in CARE. The true inspiration behind this trust is a dog named Charlie, a differently abled, three-legged Indian Dog who has been a noted figure in the field of canine therapy since 2005. In turn, the team at CARE hope to continue his legacy by supporting as many animals in need as possible.
With a motto that no animal should be left behind in their rescue program, CARE ensures to provide care and dignity to animals that are old, paraplegic, blind and animals that have been suffering from chronic diseases. Apart from the above services, CARE also helps animal lovers in adoptions, educating children in school, animal cruelty prevention and control and other volunteering opportunities.
Contact Details
Phone: 9483911110 / 9035999372
Address:Survey No. 124, Mitteganahalli Cross,
Kogilu Village, Yelahanka Hobli,
Bangalore North, 560064
7. Animal Rescue and Care, Kolkata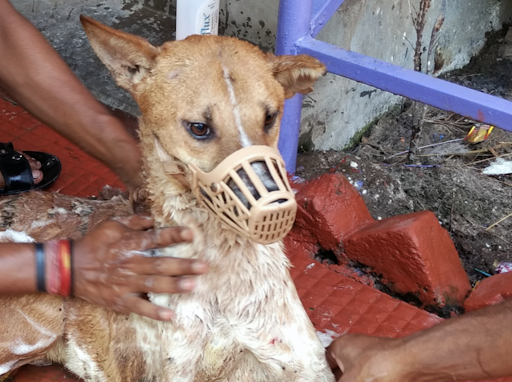 Animal Rescue and Care (ARC) is an NGO founded in 2016 in Kolkata. It has been registered under the Trust Act to advocate for the welfare and rights of stray animals. Somak Chatterjee and Titas Mukherjee, two animal lovers, have been running this shelter/hospital since 2014. Their organisation's main goal is to make the world a better place for our voiceless friends by raising awareness among people so that people can live in peace and harmony with the less advantaged and defend their rights.
They conduct vaccination drives, promote compassion for animals, educate people in animal birth control, awareness and cruelty towards animals and help animal lovers adopt a pet from their Shelter. They also have ambulance services for dogs in emergency health situations.
Contact Details
E-mail: [email protected]
Phone: (+91)7890-535353/838383
Address: 11/4, Jyotirmoy Nagar, Thakurpukur, Kolkata – 700 063.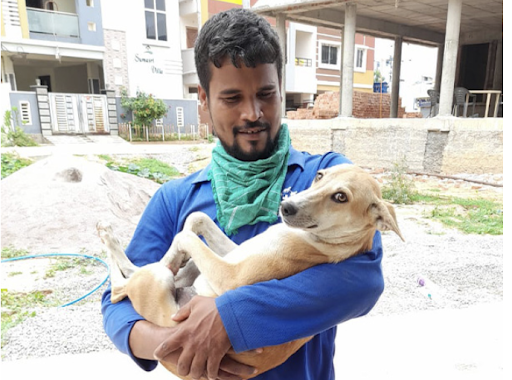 The Animal Welfare Board of India recognises the Blue Cross, which has been working for animal welfare since 1992. Founded and chaired by Amala Akkeneni, the centre facilitates training on animal birth control, first aid for stray dogs, and on pet care and animal behaviour.
The main intention of the organisation is reducing animal suffering on the streets by ensuring birth control operations. Their aim is to spread the word on the need for animal welfare across the country, take the right measures and support volunteer networks with veterinary care. Wth the above initiatives, Blue Cross intends to make a long lasting difference in the lives of all animals in India.
Contact Details
E-mail: [email protected]
Phone: +91-40-23545523
Address: Blue Cross Animal Shelter
403/9, Road 35, Jubilee Hills,
Hyderabad, Telangana, 500033
+91-40-23545523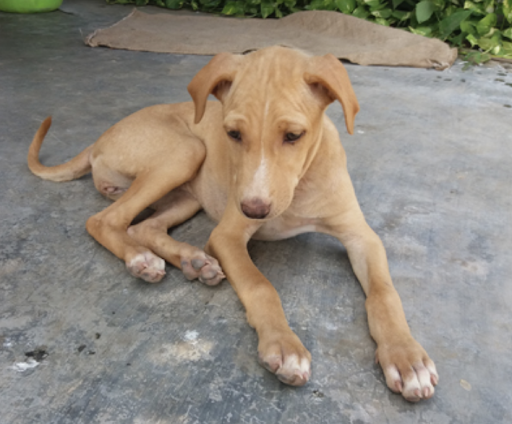 The Scan Foundation in Chennai, India is committed to raising awareness about the plight of homeless animals and working to save as many as possible. They offer animal emergency and specialty services, as well as feed and protect homeless animals. The foundation also educates the public about the importance of spaying and neutering their pets to help reduce the population of homeless animals.
If you're looking to adopt a dog in Chennai, Scan is the perfect place to start. They have a very thorough adoption process, in order to provide a loving home for rescue dogs. After meeting with the pet, there is a screening process, a home visit which is followed by the signing of the adoption papers, Scan will also make visits regularly to check up on the animal in their new home. And moreover, they also provide veterinary services - emergency and specialty services.
Contact Details
E-mail: [email protected]
Phone: 24x7 Help Line: +91 9 487 487 000
Address: Animal Paradise
Vallalar Avenue
Chinnavenmani.
Chennai. Tamilnadu, INDIA
Shirley Menon, the founder of SOS Animal Rescue, started the organisation in 2003 after having witnessed the terrible condition of animals in Bandra. She was motivated to start SOS after seeing the plight of these animals and wanting to help as many as possible. The organisation is dedicated to rescuing stray and abandoned dogs from the streets and finding them loving homes. To date, they have rescued many dogs and have provided them with food, shelter, and medical care. They also work to educate people about the importance of spaying and neutering their pets to help control the population of stray animals.
People for Animals advocates for animal rights and laws, as well as rehabilitating sick and injured strays and domestic animals. They also investigate animal neglect and cruelty cases and assist abandoned animals in finding new second homes for dogs. They actively work towards animal birth control, vaccination, food pool programme, adoptions and animal stay programmes.
These were a list of dog ashrams and NGOs for dogs in India with a track record of providing the best care for rescue dogs and educating India about being compassionate towards these animals and contributing to the greater good of the society.
Contact Details
Email: [email protected]
Phone: +91 98201 41310
Address: Save Our Strays, C/o Shirley Menon,
204 Khandelwal, 17th Road, Khar West, Mumbai
400 053 Maharashtra, India
When it comes to Dog Nutrition, there are a few key nutrients that are particularly important for dogs. Protein is essential for growth and development, fat provides energy and essential fatty acids, vitamins and minerals are needed for various metabolic processes, and fibre helps with digestion. A food that contains all of these nutrients in the right proportions is what our dogs deserve. The welfare of dogs and their nutritional needs is one of the driving factors that help Dogsee keep innovating to create the best and most natural treats for dogs. The company's mission is to provide the healthiest, most delicious, and safest treats for dogs, made with only the finest ingredients. In addition to being nutritious, Dogsee's treats are also highly palatable, meaning dogs will love them!
What started as a brand for pet nutrition soon made foray into pet hygiene and pet play and we at Dogsee do not have plans to stop anytime soon. We will keep doing what's best for our furry friends. Since our launch in 2015, Dogsee has become the go-to pet care brand for 50M+ pet parents worldwide. This is our way to bring: India to the World.
There are many dog rescue organisations in India that are doing great work in rescuing stray dogs and giving them a second chance at life. However, they can only do so much and they need our help. By getting in touch with these organisations, we can offer our help in various ways. We can volunteer our time to walk the dogs or to foster them. We can also donate money to support their cause. So let's be more aware of the plight of stray dogs and do our part to help them. They deserve it!
Tune in to our Instagram handle and learn more about dog nutrition and dog care tips.
---
---