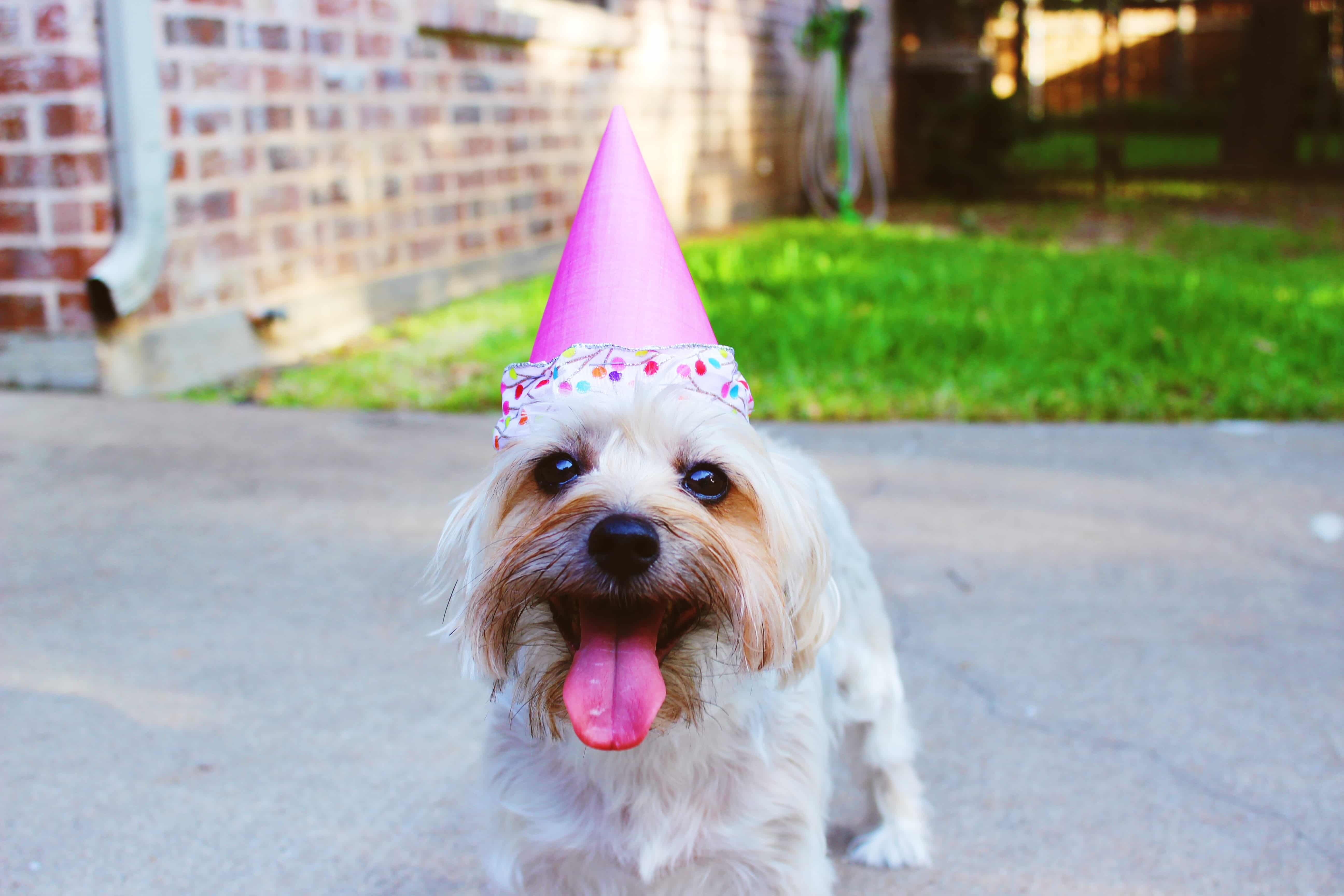 In search of some nice yet simple ways to celebrate your doggo's birthday? You've come to the right place. Our dogs are special, and their birthday needs to be celebrated at large. Do check out these fun and easy ways to make your dog's birthday memorable.
Choose the pawfect present:
It's that time of the year again! It's your turn to get your dog's birthday gifts. What's a birthday without a perfect present? If your pooch has a favorite toy, get them a brand new one, whether it be a chew toy or even a tennis ball. Take your pet to the toy store or browse online and let him pick a toy of his choice. Wrap up the gift and let your dog have the opportunity to open it.
Give your pup a makeover:
Birthdays are meant for pampering. It's an important day, and your dog must look and feel his best at his dog's birthday party. Dog fur can be all over the place, making your pooch uncomfortable. Book an appointment with a stylist to groom your pet. Let him have a nice spa day along with a nice haircut and a really relaxing massage. Dress your pooch up in his favourite clothes and you may also change his collar. And if everything goes well, you will have yourself a handsome and happy pupper sleeping beside you in bed.
Throw a pupper party:
Pawty Time! Hound or human, no birthday is complete without a party. The perfect dog birthday party is with the pawfect party members. Invite their furry friends and their humans over for an afternoon of canine shenanigans. Feel free to customize the playlist with songs that fit your dog's personality and modify it according to the length of the party. You could also plan a movie night along with a pajama party. Popcorn surely sounds like fun!
Don't forget to arrange return gifts for all! You could also assort the hamper by purchasing dog treats online
Purchase Paw-themed decorations:
If you're crafty, making decorations for your dog's birthday party can add that special touch. You can plaster your dog's name everywhere, so everyone knows who the real birthday king or queen is. Look up some great dog birthday celebration ideas on the internet and choose your favorite one. You may also plan a theme party and let your guests have a red carpet entry.
Set a corner for clicking pictures and also make sure to hand make the props. This can save you a lot of money and also make it fun!
Play their favorite games:
As we all know, dogs absolutely love to play. Make their special day extra fun by playing a series of doggie games! Whether it's a classic game of fetch, hide and seek, tug of war or find the toy, a little extra playtime is one of the best dog birthday gifts you can give your furry friend.
Spoil your pooch with yummy treats!:
Dogsee Chew offer the best vegetarian, healthy and delicious treats, which will put a wide smile on their faces. You can click here to purchase dog treats online from Dogsee Chew, show your dog some extra love on their birthday!
Whip up their favorite cake:
What better way to spoil your furry friend than with a delicious birthday cake made with a dog-friendly, natural, and gluten-free recipe? Don't forget to decorate it with his favorite toppings, and in no time, you will see that your fido has baked a smile.
Take them on a Doggo-Day-Out:
Pups love to explore. A simple picnic at the park could make your dog's day. Whether it be a beautiful day at the beach or at the country club for a swim, a day away from your dog's usual routine will help you stay on top of your dog's birthday celebration ideas.
Prepare their favorite meals:
A way to your dog's heart is certainly through the tummy! Make him feel special by preparing his favorite meal. Dogs love their veggies in their meals. Look up pet-friendly recipes online and prepare a healthy yet delicious birthday spread.
Express your love and affection:
Always remember that dogs are suckers for affection. Wish them a happy birthday by smothering them with sloppy kisses and long cuddles. This will surely brighten up his day, or even his year!
While there are many ways to make your pooch feel special, the least you can do is take some time off from your busy routine and spend it playing or simply cuddling with your furry baby.
There is nothing more important for your dog than a day well spent with you.
---
---