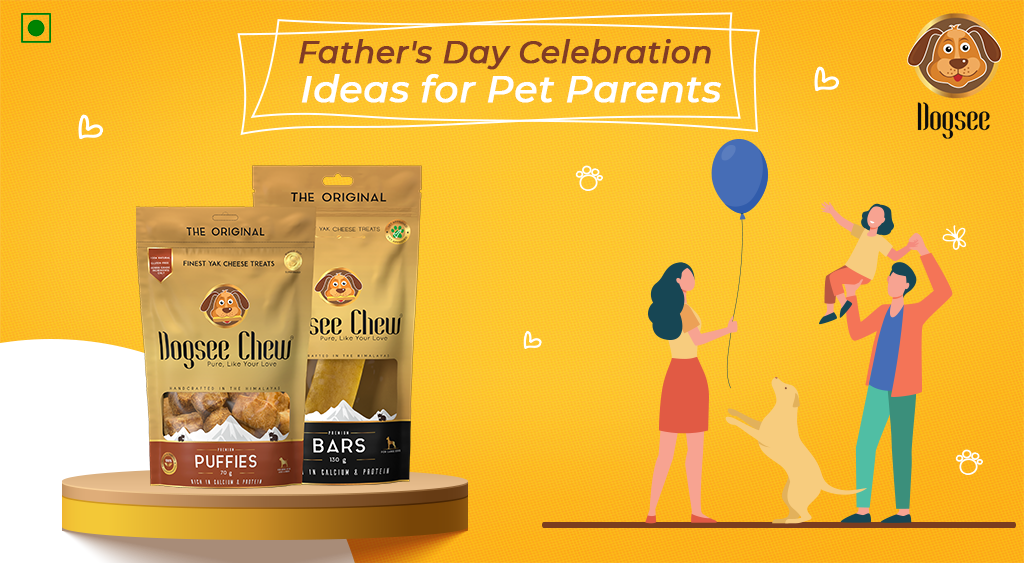 Father's Day is celebrated worldwide on the third Sunday of June every year. It was first introduced in the United States in the year 1910 and since then it is celebrated every year to honour fatherhood and the contribution father and father figures make to the lives of their children. Pam Brown aptly said, "Dads are most ordinary men turned by love into heroes, adventurers, story-tellers, and singers of song." It takes a lot to be a dad and so Father's day is special for all fathers, be it a human or a pet parent. Celebrate this father's day being a father to a pooch.
We had walked into this new year with hope, desires, ambitions, wishes and new beginnings, but at present, we find ourselves in an unparalleled global situation which leaves us engulfed with fear, panic, worry and countless questions. But unlike every year, this father's day might be slightly different for most of us due to this current ongoing crisis around the world which has terribly affected our lives.
Here are a few Father's Day Celebration Ideas for Dog Dads which can make this special day enjoyable and memorable for you and your pooch even during this time of crisis
Spend some time Outdoors
A busy schedule and fast-paced life makes it difficult to spend quality time with your pup. This Father's day, spend some time with your dog outside the house. Provided the situation we are facing right now, it is safer to celebrate within the premises of the house than visiting far off places. Arrange for a small picnic on your lawn, terrace or garden to make some great memories!
Photoshoot
It is said that photos are basically "capturing moments of today that will WOW your hearts tomorrow". A photoshoot of this special day with your furry friend in your garden, terrace, lawn or any nearby park will make an unforgettable memory in your heart.
Read a Book
Reading is fun for humans but very few know that dogs also love it. Dogs love good stories and they are good listeners. When a dog listens and puts his paw on the page to hold the place, it seems adorable. Try it and let us know whether your dog likes it or not.
Visit a Pet Restaurant/Cafe
What can be more fun than enjoying a day out with other pups and their dads? There are several pet cafes around the city which might have opened by now, that allow you and your fur baby to spend quality time with each other and it not only caters to dog lovers, but also to those who love a good meal. You can book a seat in advance to avoid the last-minute rush!
Watch your Favourite Movie
We all have our favourite movie and we love to watch it on repeat. But wait a sec, did you know even dogs also love watching a movie and they get crazily happy if it's their favourite movie. Watch a movie together and see the happiness on your pooch's face!
Prepare a Special Cake for them
Prepare a special cake for your dog and also make him a part of preparation. A cake full of his favourite food and treats will make him immensely happy and he would love the preparation process. Try garnishing the cake with seasoning powder and Dogsee puffed treats. They are bound to love the cake!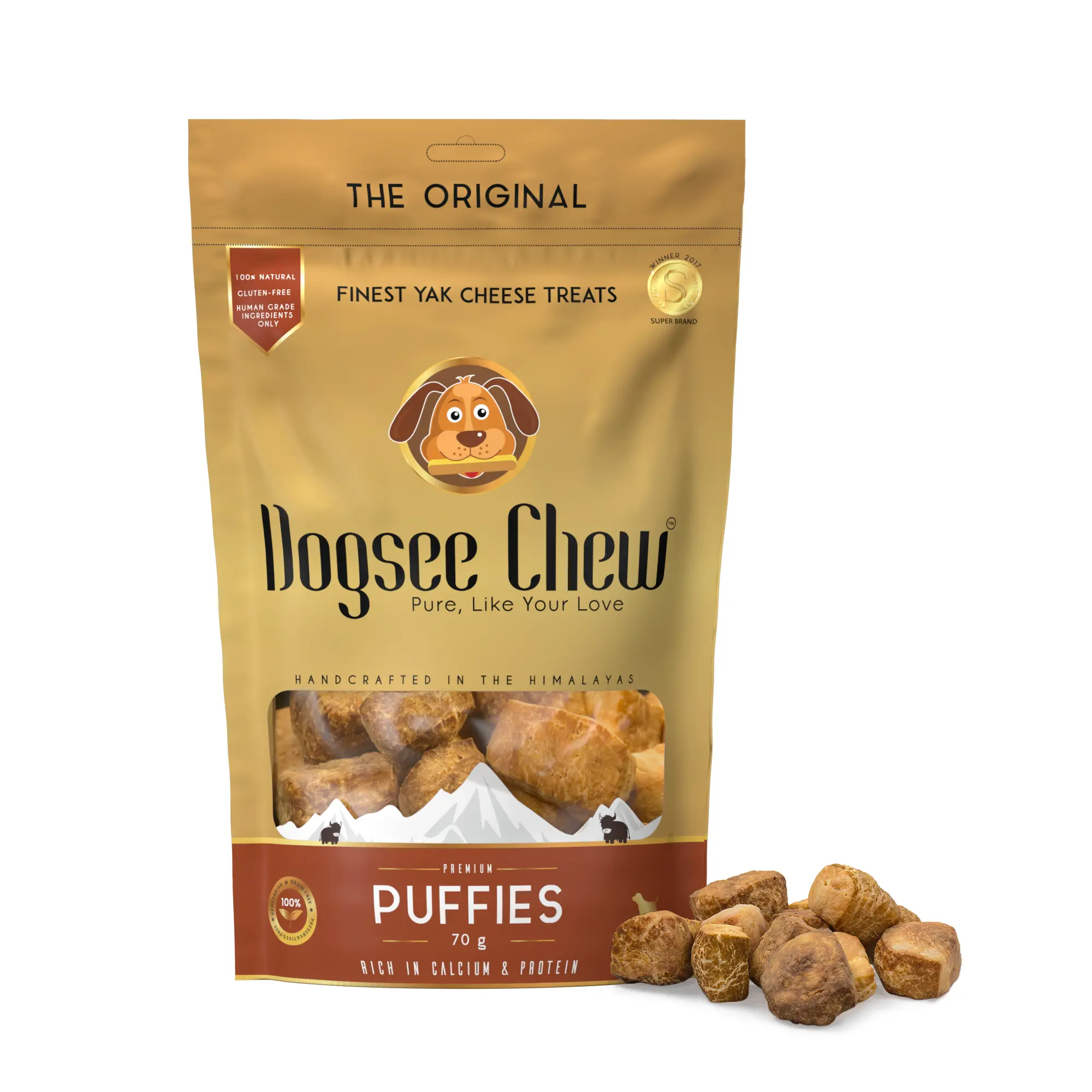 Buy them Treats & Gifts
Gifts are a delight for everyone and it's great to receive it from your loved ones. Buy gifts and treats for your dog and he would love them. Treats like Dogsee's puppy chew sticks, dog chew sticks and more are 100% natural, grain/gluten-free, free from preservatives and rich in calcium and protein. It is a vegetarian and healthy treat for your pooch!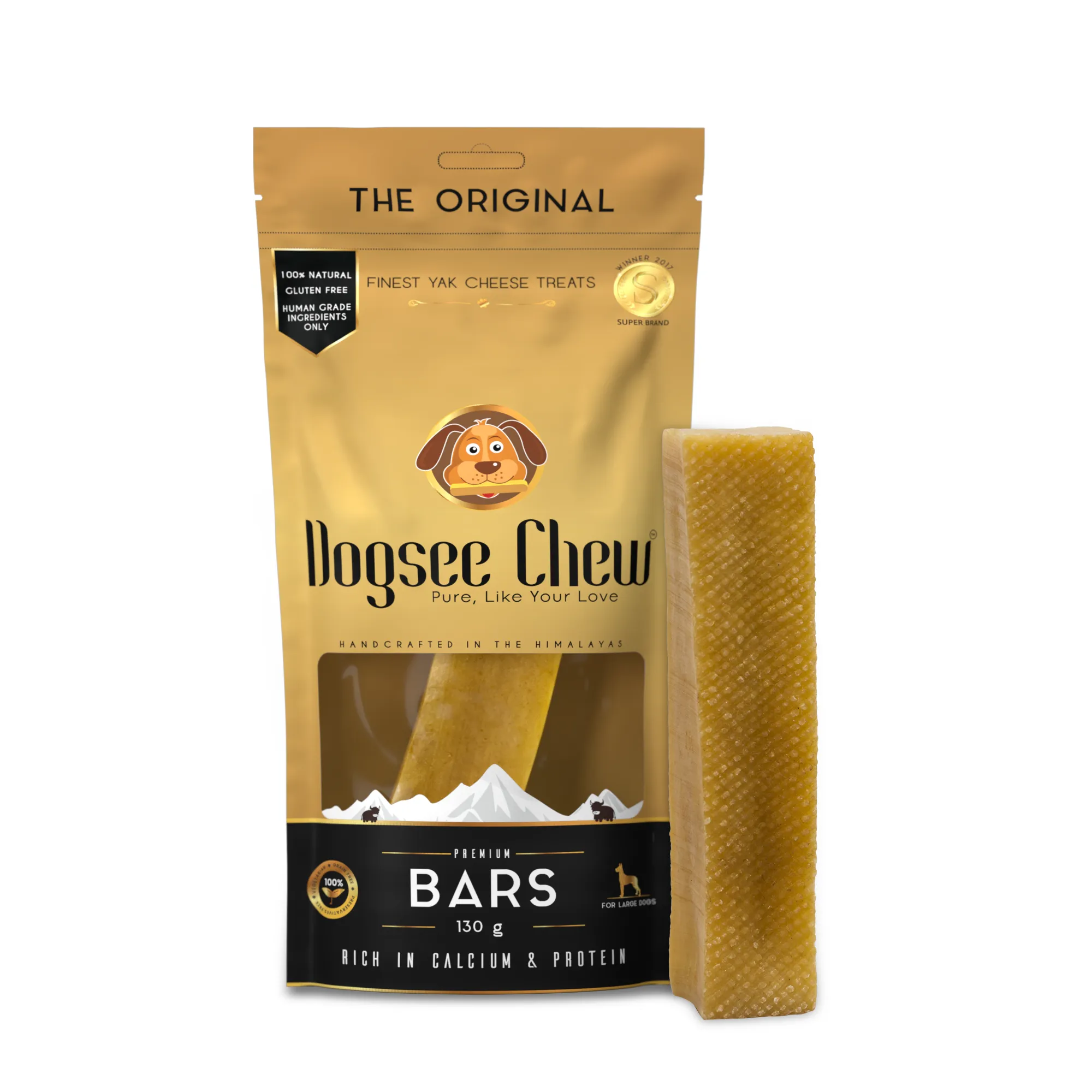 Special Dinner
What better way to end this particular day other than a special dinner with your pawfect partner! Best keep the candles at bay for this. A nice comfy environment at home with their favourite food, treats and chews and a lot of attention and care should do the trick!
To all of the fathers and pet parents whose kids have 4 legs & fur, Dogsee Chew India wishes you a fun-filled Father's Day. Happy Father's Day!
nts whose kids have 4 legs & fur,
Dogsee Chew India
wishes you a fun-filled Father's Day. Happy Father's Day!


---
---