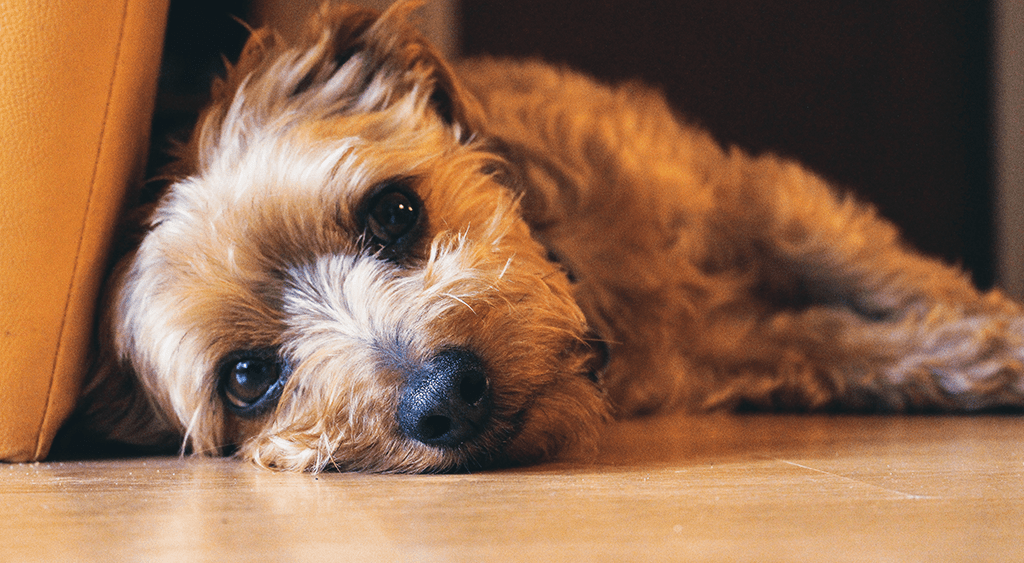 Diarrhea in dogs tends to be very common. It is a common canine affliction and ranges in frequency, intensity, and duration from dog to dog. We understand how concerning it can be for dog parents when they see their pooch suffering from diarrhea. It is very normal for you to question whether your dog is sensitive to the treats you are feeding them or not. Even if they are sensitive to the treats what can you do to solve this problem?
Common reasons why your dog might be suffering from diarrhea:
Stress and anxiety

Dietary intolerance

Food allergies

Bacterial infection

Antibiotic or other medications

Change in diet
To ensure that you pick the best training treats for your dog it is crucial to check if the treats are easy to digest, made with natural ingredients, and contain nutrients and vitamins to support the digestive system of your dog. All these factors play a very important role during the training sessions as well as maintaining your dog's digestive health.
Read this blog, to know about how to successfully train your dog using positive reinforcement.
We, at Dogsee Chew, believe in providing 100% natural and best dog treats which is super healthy, super delicious, and long-lasting. We provide a wide range of dog training treats which will not only make the training sessions productive but also, prove to be healthy for your dog's digestion.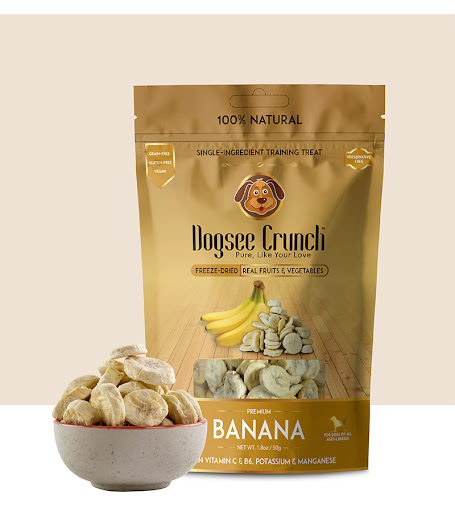 Banana treats are freeze-dried, grain-free treats specially made to retain the protein present in bananas. Our banana treats are made with just one ingredient, which of course is, banana. It is high in potassium, protein, and vitamin B6 which helps in building strong muscles and bones acting as a healthy training treat for your dog. We assure you, your pooch will go bananas over this treat.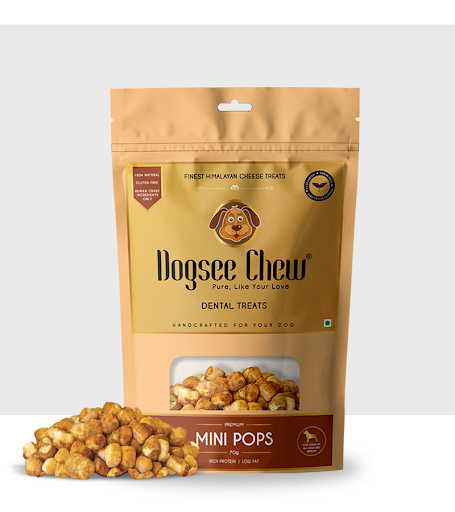 These mini treats are specially handcrafted in the Himalayas used to make the training session more fun and rewarding for your doggo. They are packed with a good amount of protein required to stay active during the training sessions and also low in fat which helps to keep a check on your dog's weight as well.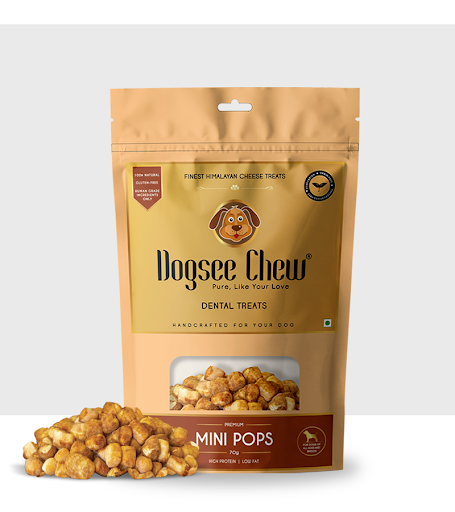 The turmeric mini pops contain curcumin which helps in strengthening the immunity and promotes healthy joints. They are considered low in fat which makes them the best option to be included in your training sessions.
To know why Dogsee Chew provides the best training treats check out our Dogseemonial on Instagram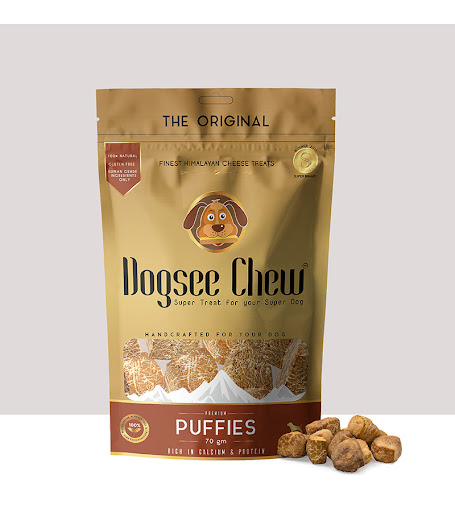 Dogsee Chew puffies treats are smoked and sun-dried for about 35 days to achieve the right texture and flavor. They turn out to be crunchy when heated and provide your pet with a great amount of protein. We assure you your doggo will fall in love with our bite-sized treat in no time.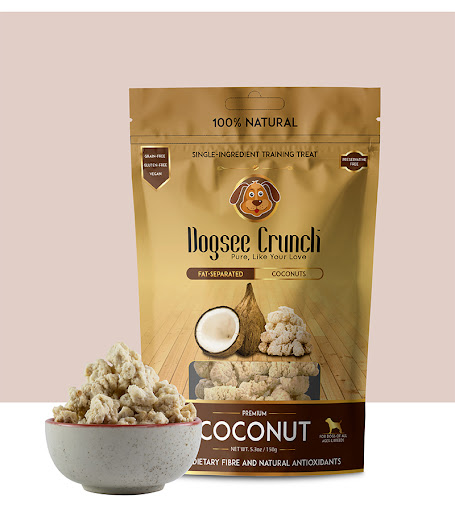 This is just the right treat for your pet for maintaining a healthy gut. The best puppy training treats to get started with. It is made with real coconut and filled with dietary fibers and natural antioxidants needed to maintain the overall health and proper functioning of the body.
With these treats, you can easily turn the training session with your dog into a fun and interactive one. Also, it can definitely help your little one while suffering from diarrhea and provide them with a healthy digestive system.
---
---