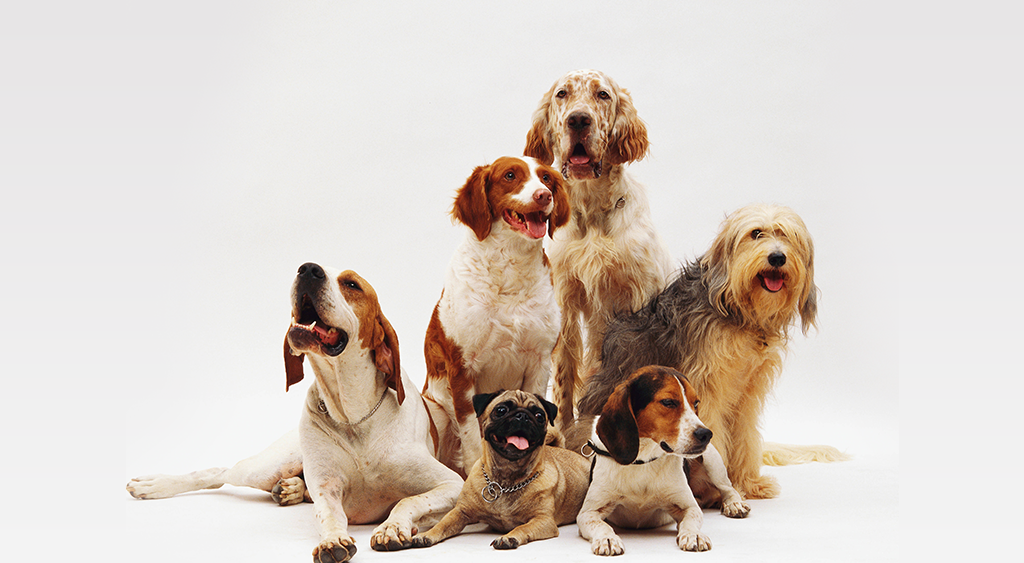 Looking for the perfect and healthy dog treats? As doggo parents we love giving our buddies treats but, most treats are unhealthy and processed. Few dog treats also include chemicals that are really dangerous to your dog's health. Getting the wrong treats for your dog can result in unbalanced nutrition. Your dog may love beef bits, but overweight dogs live up to only a few years compared to lean and healthy canines. They may even be prone to arthritis, diabetes and pancreatitis, all of which affect the overall ability of your dog to stay happy. With the availability of so many choices to choose from and dog food brands that use different and unreliable ingredients it can be much of a hassle to search for and find dog treats that are not just healthy but also delicious.
We have handpicked a few dog treats in order to help you understand what kind of treats may be perfect for your dog based on their age and size.
Puppy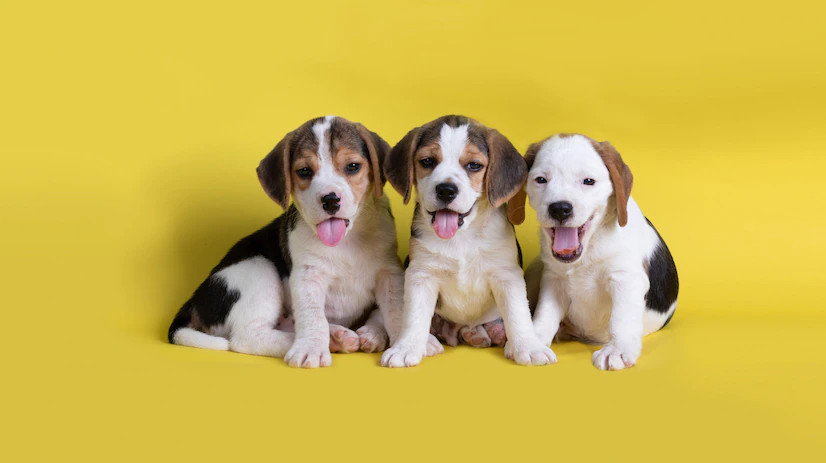 Puppies much like a human baby need the best nutrition they can possibly receive. They get all the nutrients from their dog food or diet from puppy treats. Make sure you give your pup healthy treats and food so that they stay and develop into a happy healthy doggo. A puppy can experience digestive issues and choking if they are given treats that are too big. Here are some suggestions for healthy dog treats :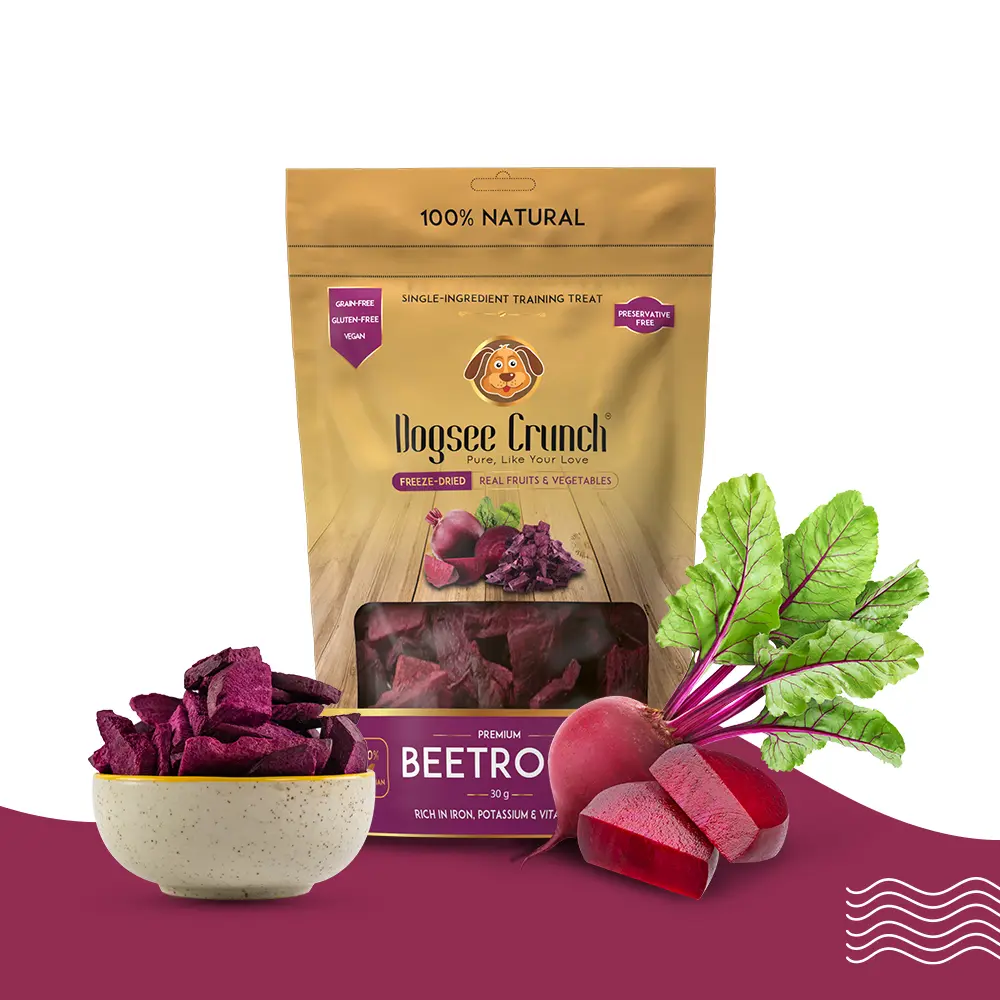 Give your dog a boost in energy with dogsee Crunch freeze dried vegetable dog treats. These treats are cut to a small size ensuring that your doggo is able to enjoy his treats without you worrying about his health and safety. You don't have to worry about chemicals, additives or preservatives as they only have one ingredient - beets! These vegan dog treats retain the iron from the beetroot (helps in the development of haemoglobin and red blood cells) and potassium (helps in boosting immunity). These healthy treats are made of Protein (10.6%) Dietary Fibre (21.8%) Fat ( 0.7%) Moisture ( 3.6%) Ash ( 0.01%). This beetroot bliss is suitable for doggos of all sizes.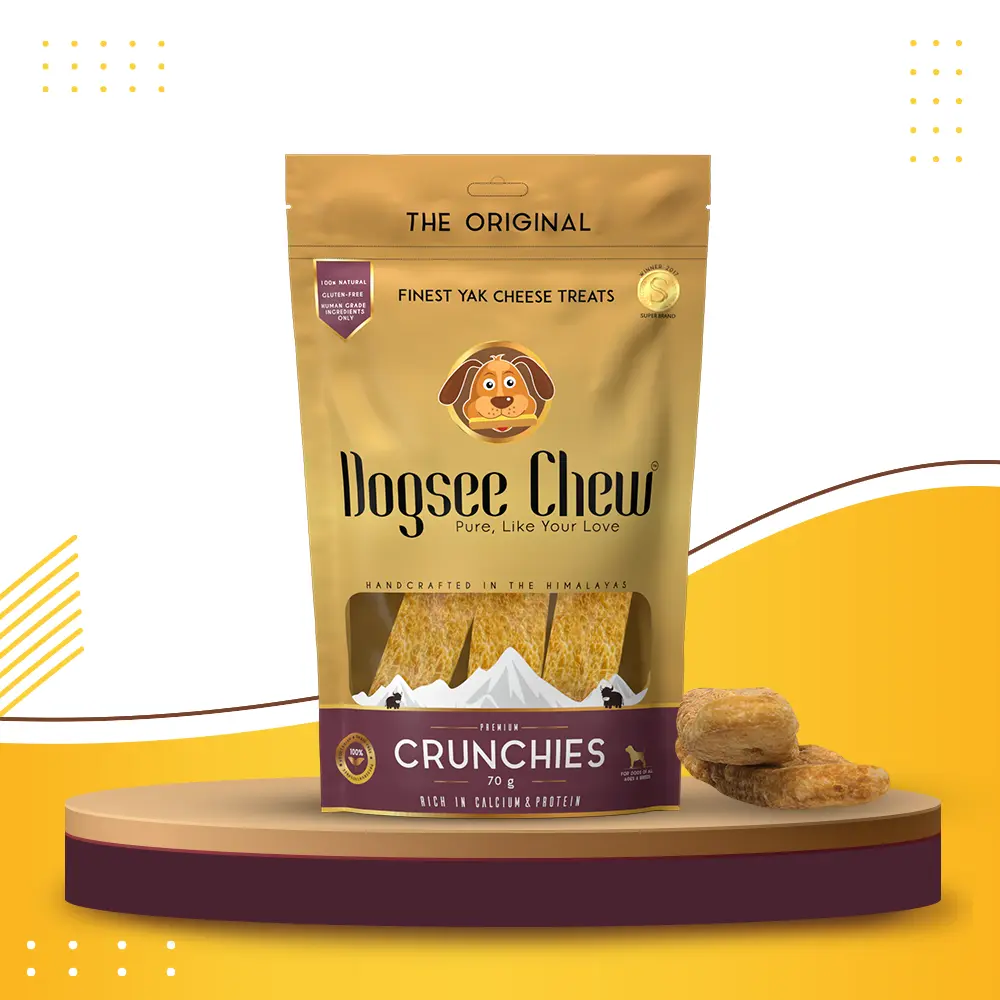 Is your pup's dental health worrying you? Well we have picked the best dog treat that can help!. Sourced from the finest cheese from the Himalayas, these small dog chews are smoke-dried to perfection for over 35 days for extra flavour and texture. These treats help keep plaque and tartar at bay and also keep your pups breath fresh. They are composed of Crude Protein (Min 59.2), Crude Fat (Min 5.2%), Moisture: (Max 10%), Fibre (Min 5.9%). These treats are perfect for your puppy or small dog!.
Adult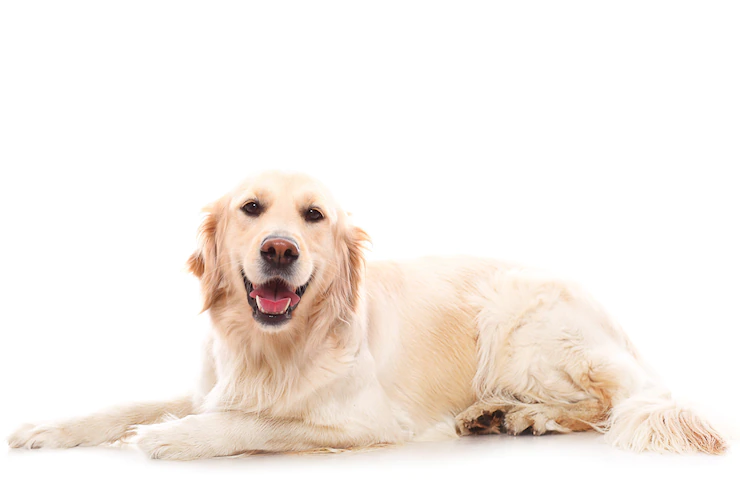 An adult dog needs just as much care and nutrients as a pup, actually they need more! After the puppy stage adult dogs have to develop and maintain excellent diet and physical activity to not suffer from major diseases when they grow older. Here are some picks for the best healthy dog treats for your adult dog.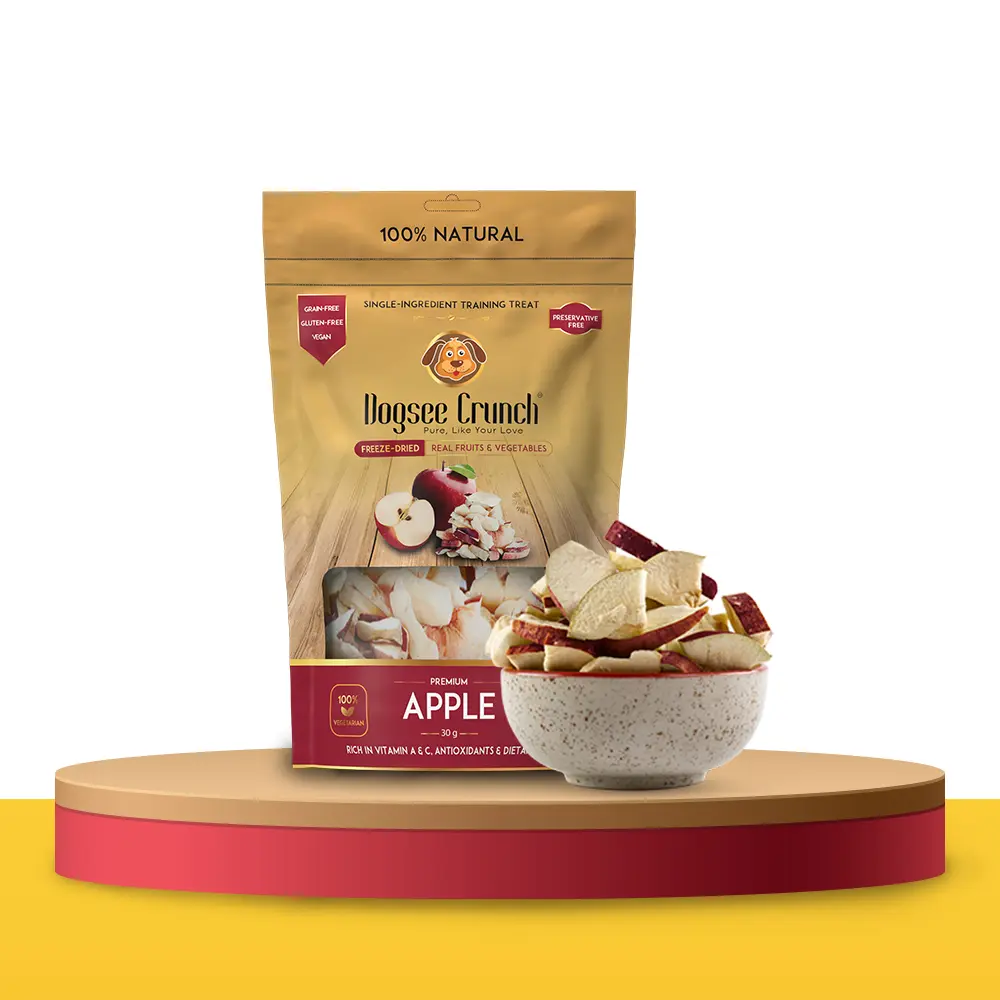 These healthy apple treats can help keep the vet away! Dogsee Crunch freeze-dried apple treats are made of only a single ingredient- Apples of course! Freeze-drying apple slices help retain nutrients like vitamin A and C which contribute to your doggos shiny coat and healthy skin. These crunchy treats are composed of Protein (2.1%), Dietary Fibre (12.7%), Fat (3.7%), Moisture ( 3.6%), Ash ( 0.02%). These treats are perfect for dogs of all ages and sizes.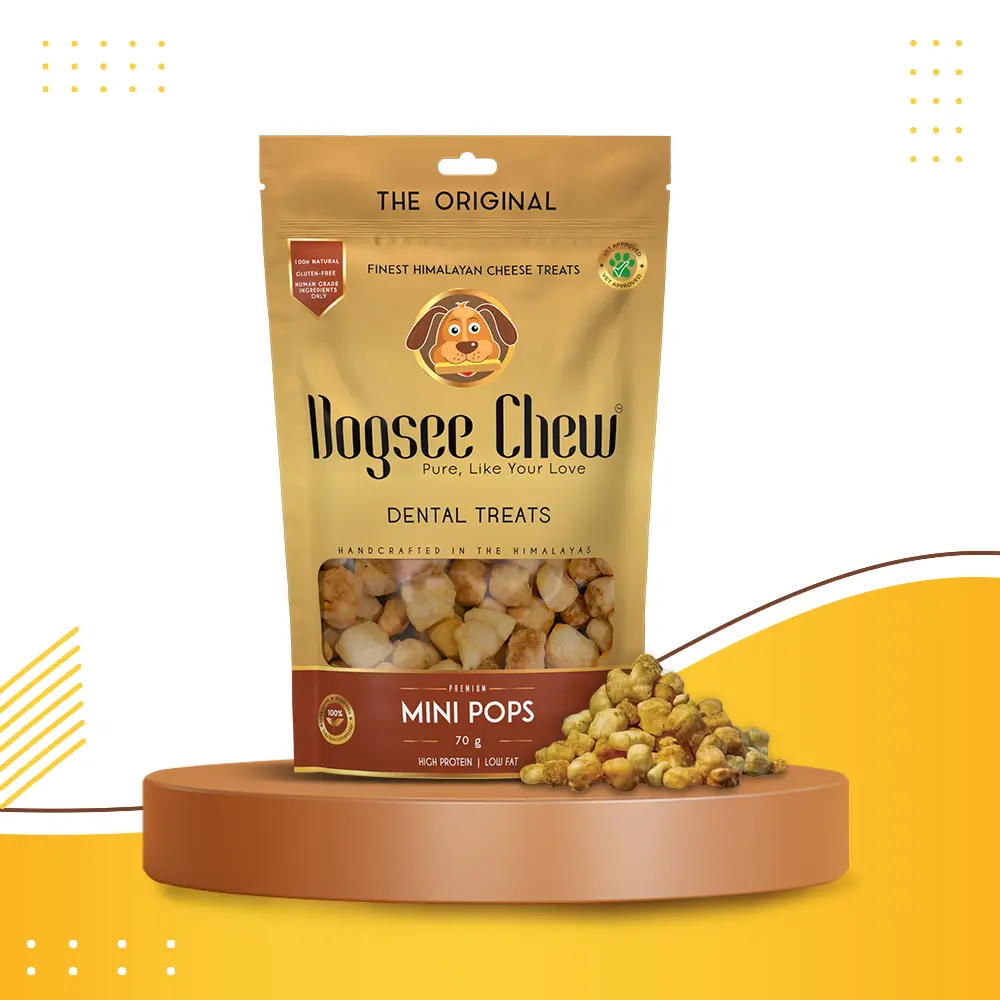 In order to have a successful training session it's essential to have treats that your dog loves. Dogsee Chews' Mini Bite-Sized Dog Training Treats are made of natural ingredients . These healthy dog treats are sized perfectly to aid your dog's digestion. Sourced from the himalayas, smoked and sundried to perfection, these treats have the best crunch and flavour that will make your dog want an endless supply!
They are high in proteins and low in fats, providing energy and also help maintain your doggo's weight. These training treats for pups are made of Crude Protein ( Min 59.2%) Crude Fat (Min 5.2%) Fibre (Min 5.9%) Moisture (Max 10.0 %). These mini-bites are perfect for dogs of all sizes!
Senior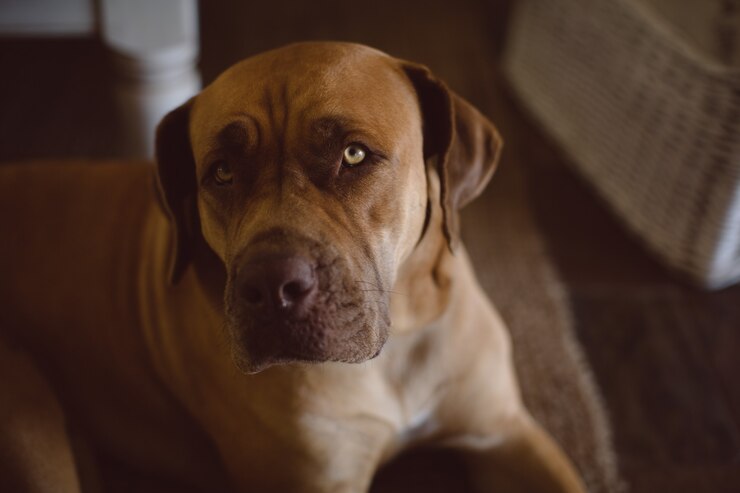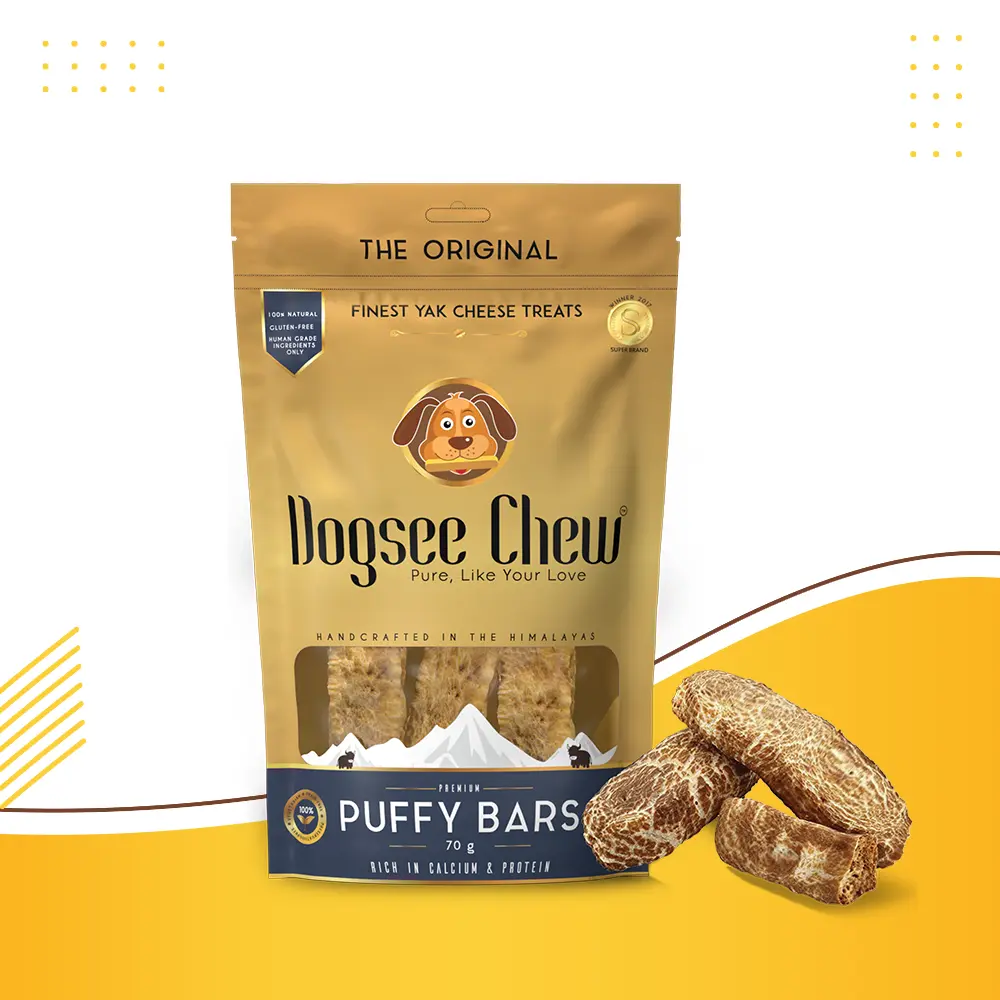 These treats are surely going to get your doggo to enjoy his training sessions! If your doggo is a fan of cheesy delights, Puffies bars are the best soft dog training treats for him! The himalayan sources, smoked and sundried cheesy goodness are guaranteed to have your pup 'awooo' with joy when he sees you reaching out for them. Rich in nutrients they give energy and help maintain your pups weight. They are made of Crude Protein (Min 59.2%), Crude Fat (Min 5.2%), Moisture (Max 10%), Fibre (Min 5.9%). These medium dog treats are perfect for puppies and senior dogs!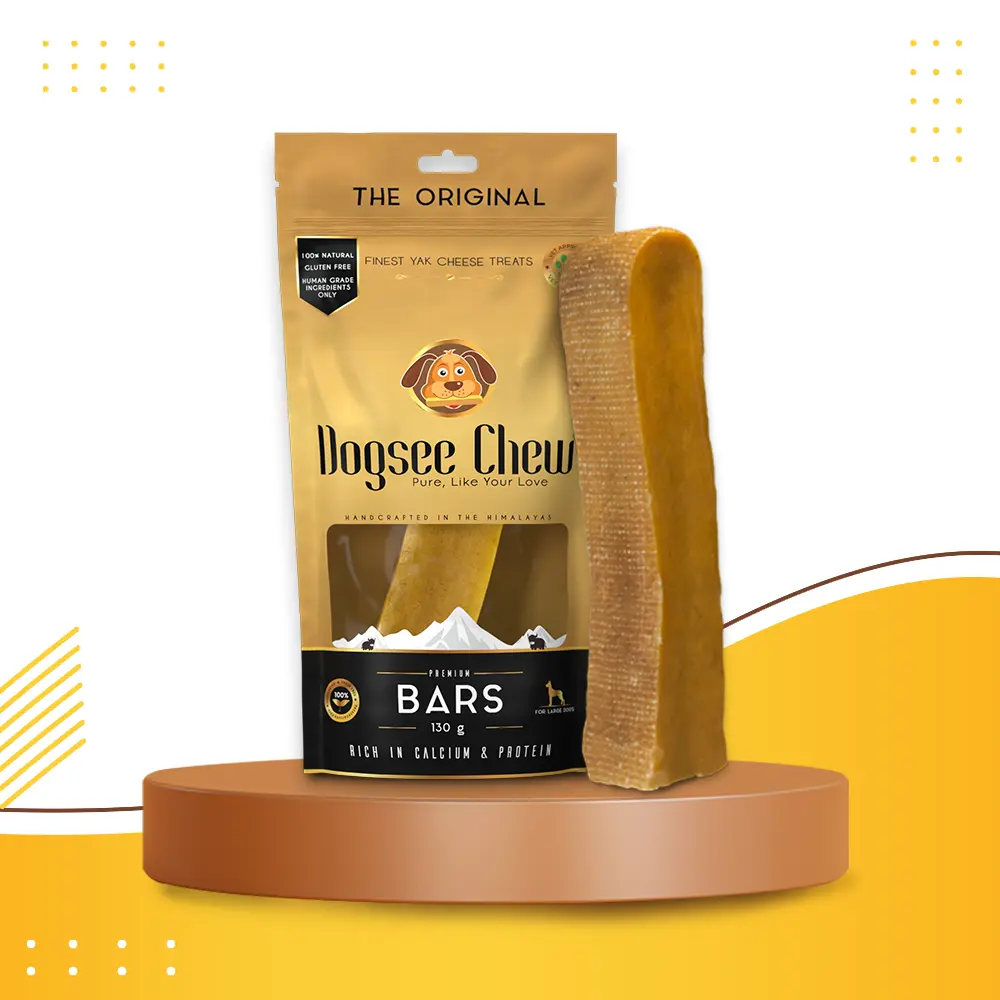 Do you have a dog with a larger than life personality? Well we've found a treat that is just like him! These treats are a perfect way to let your large dogs happily chew his way to better dental health. Made from fine himalayan cheese, smoked and sundried to reach the right amount of hardness, these treats are sure to keep your dog busy and happy. They help lower the buildup of plaque and tartar. They are composed of Crude Protein (Min 59.2%), Crude Fat (Min 5.2%), Moisture (Max 10%), Fibre (Max 5.9%). These sticks are guaranteed to help your dog's breath smell fresher than ever! Given the size, these are the perfect dog treats for large dogs.
Also Read: Hard Dog Treats vs Soft Dog Treats: What Does Your Dog Need?
Conclusion
If you're wondering why vegetarian treat options are better, it's because treats that contain animal meat like chicken and beef tend to affect dogs' response to nutrients and fats causing them to develop food sensitivities, allergies and even indigestion. That's why it's really important to give them only the best quality vegetarian treats that not only sustains their nutritional needs but also protects them from allergies and sensitivities.
---
---