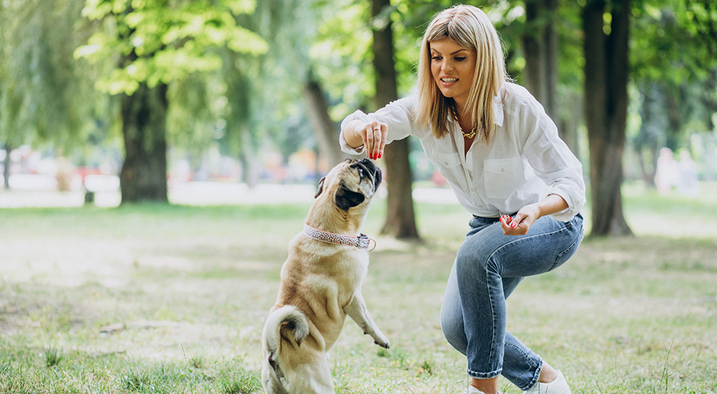 Whether you're looking for dog training equipment for your recently adopted dog or a new puppy, there's a certain amount of dog gear you'll need to consider. To complete an efficient & positive training program effectively you need to have some basic dog accessories. To train your dog, you don't need to spend a lot of money on dog training supplies. To teach your dog to enjoy training time, you'll need a few handy dog accessories and a load of delicious dog training treats. When dogs like their training, they pick up new skills fast, and the greatest trainers avoid making things too complicated. We at Dogsee Chew believe that dog training accessories do not need to be elaborate or expensive.
Here is a list of Essential Dog Training Toys
Collars and Harnesses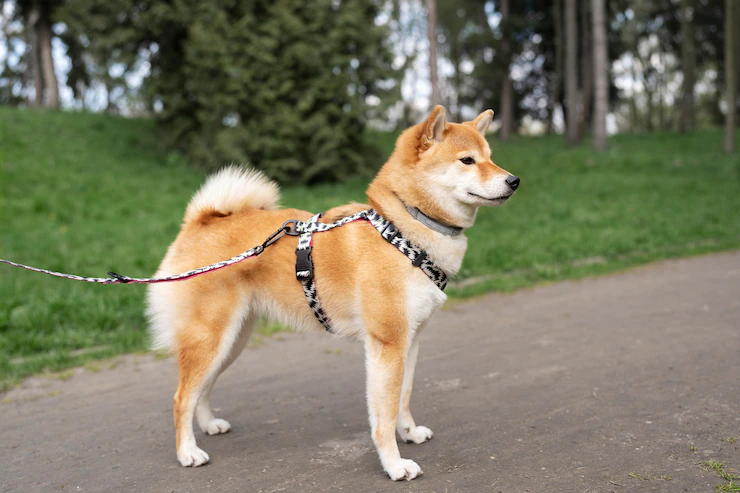 Collars or harnesses are essential dog accessories for every dog. Collars are useful in dog training as well as retaining identification in case a dog is lost. Collars and harnesses come in a variety of styles, and the one you choose may be determined by the type of training you undertake. For positive reinforcement dog training, a flat collar or martingale collar is ideal. A head halter or harness can be the ideal dog training accessory for difficult-to-handle dogs on walks since it makes pulling feel odd to the dog.
Clicker
A clicker is a little gadget that fits in your palm that makes a clicking sound when your dog performs a desirable behavior. You give your dog a treat as soon as you hear the click. Clicker training is one of the easiest ways to train your doggo. While a clicker isn't required for dog training, it does assist in ensuring that your dog exhibits the exact behavior you need. This is because your dog identifies the clicker's sound with a dog training treat. As a result, you may rapidly notify your dog whether or not what he's done is correct without having to wait to give him a treat.
Dog Leash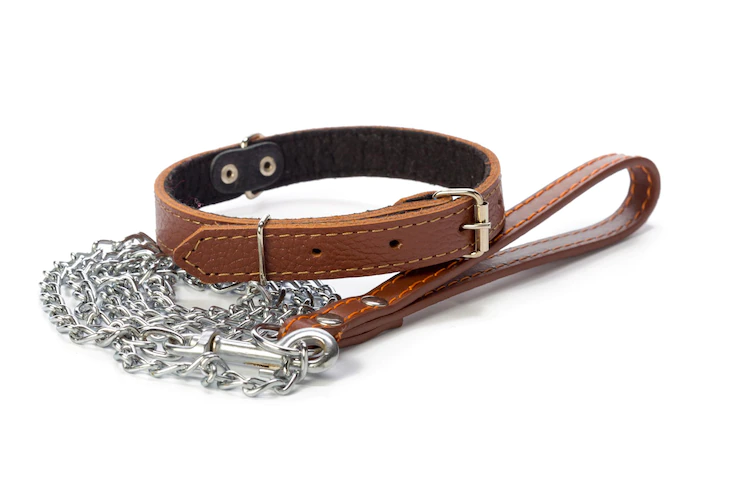 It is mandatory for every dog parent to invest in a good leash. A dog that learns to walk on a loose leash will get a lot more exercise and mental stimulation. These are the stepping stones to your dog's good conduct. Avoid retractable leashes when choosing a leash for training. These merely educate your dog that it's fine to go off on its own. Instead, use a six-foot standard leash to keep your dog close.
Dog Training Treats
Anyone who uses positive reinforcement methods of dog training, such as clicker training, needs to have dog training treats on hand. Giving treats is an easy method to keep dogs interested and a great way to encourage positive behavior. Make sure you give your dogs healthy and natural treats which are free of any chemicals or preservatives.
Dogsee Chews dog training treats come in different sizes. Whether it's puppy training treats or normal training treats you can train your dog without worrying about treating them with a choking hazard. They also are super nutritional as they are rich in Crude Protein, Crude Fat, Fiber, and Moisture etc.
Dog Treat Pouch
Treat pouches are available at a variety of pet supply outlets. When it comes to dog training using doggie treats and timings are crucial. Treat pouches, which normally hang on your belt loop, allow you to store dogs and puppy training treats close at hand.It makes it easier to carry along essential training treats and toys wherever you go for training. And if you've ever forgotten to take dog treats out of your pocket before washing a pair of pants, you'll love having a treat pouch!
Treat-Dispensing Toys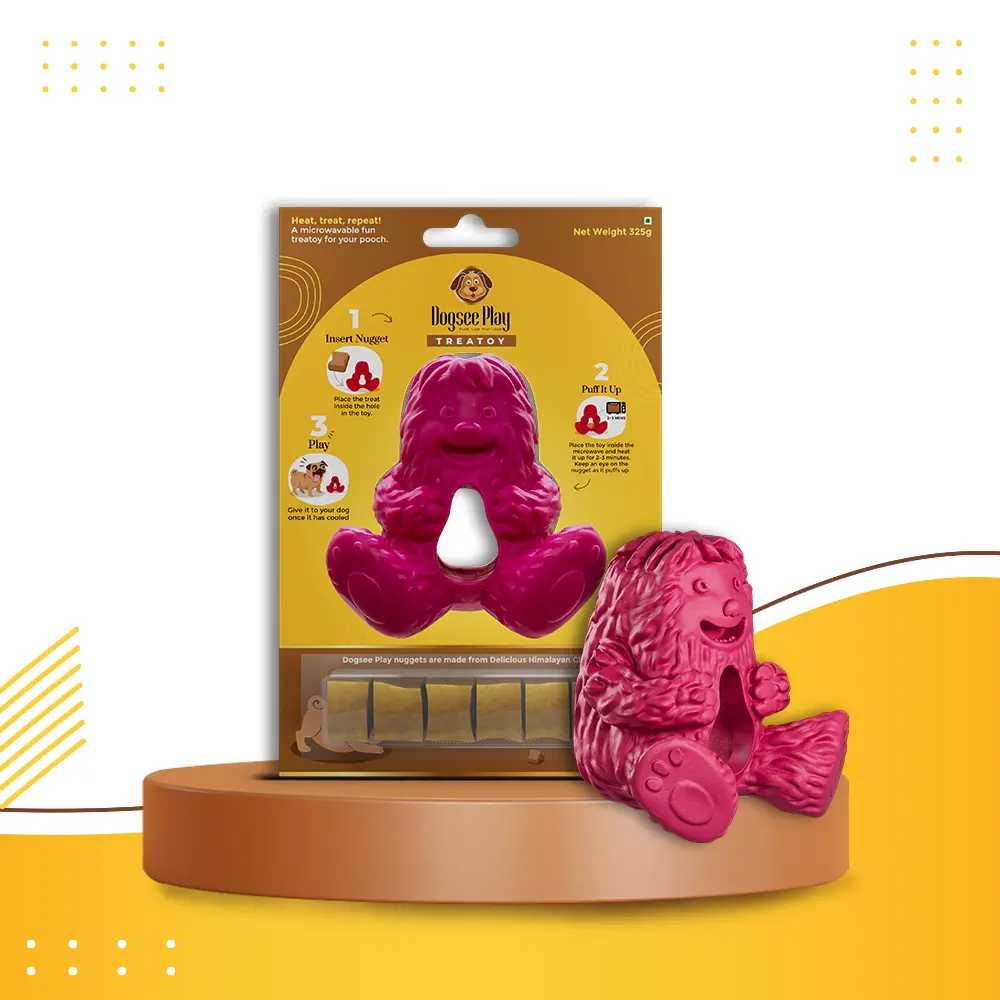 Keep your dog from being bored to avoid some of the most frequent dog behavior issues, such as digging and destructive chewing. You just have to fill these toys with a few dog training treats or a small amount of peanut butter, and your dog will enjoy working to get them out. Best of all, several of these toys are tough enough to resist the most aggressive chewers. That means you may use them again and again to keep your dog occupied.
Chew Toys
Like other training toys, these chew sticks are entertainment and stimulation for your dog. They also provide a chewy item for your dog. Many dogs will chew on furniture, shoes, toys, and anything else they can get their jaws around if left to their own devices. You can prevent your dog from getting into the harmful habit of chewing on inappropriate things by providing him with plenty of chew toys or chew treats. As you need to be cautious when choosing chew toys, it's safer to reward your dog with Hard chew treats. Hard chews can also be used as dog training treats. Some chew toys and bones have been documented to cause injury to dogs. So, selecting a dog chew treat that is made of natural ingredients and is not processed will help your dog receive the best training and nutrition.
Also read: How To Potty Train Your Puppy In A Week
Conclusion
It's vital to begin puppy training as soon as possible once they join your family. Early training and socialization ensure that your puppy grows up to be a confident and well-behaved family member. The correct equipment will help you not only with training but also with speeding it up! The faster you can enjoy how habits improve your daily life with your dog, the better. And what's a better way to train your dogs and puppies other than with dog and puppy training treats from Dogsee Chew.
---
---