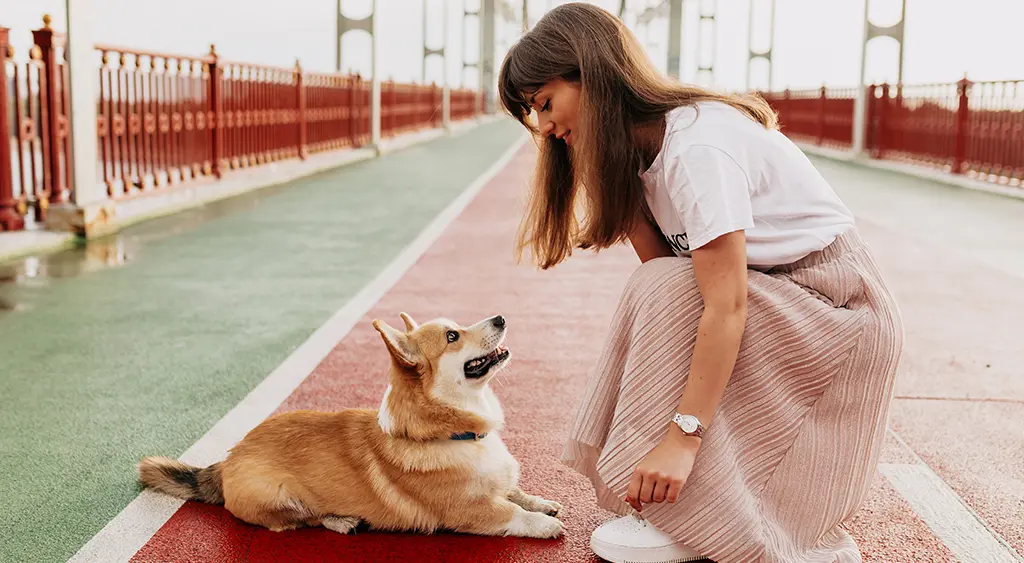 Do you need to go on an amazing trip halfway across the country? Thinking of travelling with your dog too? You might be riddled with questions regarding travel rules regarding how to travel with your dog in trains. People who are doggy parents are usually concerned about their fur babies' safety. We always try to take routes that make travelling with a little one easier. Our inseparable bond with our dogs makes us pamper our pets and show them the utmost love and care. However, this is a little hard to do when going on long trips on public transportation.
If you're looking for an easy guide on how to travel with your dog on Indian railways, this doggy board is perfect for you!
How to book train tickets for dogs online?
The first step in travelling with your pet is to be informed about transportation rules. Luckily for you, the Indian Railways has a list of rules we can follow just to be sure! And guess what? Dogs are allowed on trains! There are several restrictions and rules that we must adhere to. You can only travel with your dog in a first-class A/C coach. Your pet will be loaded into the luggage van if you don't. If your dog is in the luggage van, you won't be able to check on them or visit them. To bring your dog on board, you must notify the parcel office at the train station where you are now stationed. They will give you a booking slip that costs around Rs 10. This booking slip serves as your dog's train ticket. You must carry it with you while travelling with your dog.
Dog Aboard!
As previously stated, your dog will be required to travel with you in an air-conditioned carriage. In addition, additional passengers' permission would be required. If you're taking your dog on a luggage van trip, you'll need a break or luggage box, which is a specially built crate that keeps your dog safe while travelling. You must contact the parcel office at least two days before your departure.
If your dog rides in the A/C coach with you without your permission, you may be subject to a fine. Your dogs are not allowed on trains without permission. The cost of this fine will be determined by the size of your dog. These fines are frequently prepaid in nature. Seeing-eye dogs are not exempt from these requirements.
You'll need to make provisions for your dog's food and water. There are no services available to assist you with this. If any other passengers object to your dog riding in the A/C coach, your dog will have to ride in the guard van. Of course, you won't be able to go to the guards' vehicle and check on them.
During the journey, you must also guarantee that your dog does not enter any other coaches or vans. While travelling with your dog please ensure you follow all the rules laid down by the Indian Railway. If your dog disobeys any laws set by the Indian Railways, it will be promptly sent to the luggage van, and you may be required to pay a fine equal to six times the cost of the luggage cage. When travelling with huge dogs, you may or may not be able to take your dog along with you, depending on their size. They might have to rely solely on the luggage van to get around.
Tips to Consider
Now that you know that dogs are allowed on trains let's aim at making them feel comfortable. When travelling with your dog, they may experience travel anxiety. Make sure you bring along their favourite toys and dog snacks! The most efficient way to keep your dog calm is by distracting them with their comfort items. It could be their favourite squishy or healthy dog snacks! You can also consider amazing, tasty, and long-lasting hard chew bars. Dog chew bars act as a 2-in-1 for pets that need to be distracted while travelling with your dog. Made from real Himalayan cheese that is sun dried to perfection, Dogsee Chews' hard bars fit the bill. These bars alone can keep your dog distracted and busy for a long time. Their tasty and cheesy edges make it safe for your dog to have on a moving coach.
Also read: What are Long-Lasting Dog Chews and Why Does My Dog Need Them?
If you're running out of space for treats, consider freezing them. Dogsee crunch has an array of fruits and veggies for your doggo. Throughout your journey, your dog can be munching on delicious natural and healthy snacks by Dogsee crunch!
Summary
The Indian train system is one of the greatest ways to transport your dog on long excursions across the country. As a reliable and cost-effective form of transportation while travelling with your dog. Now that you know the regulations, you can think of ways to make their travel more joyful. Some passengers even reserve a whole train compartment for their pets so that they don't have to deal with any problems along the route (issues like other passengers not permitting your doggo). Most importantly make sure you both have fun on the trip and carry lots of your favourite doggie treats!
---
---