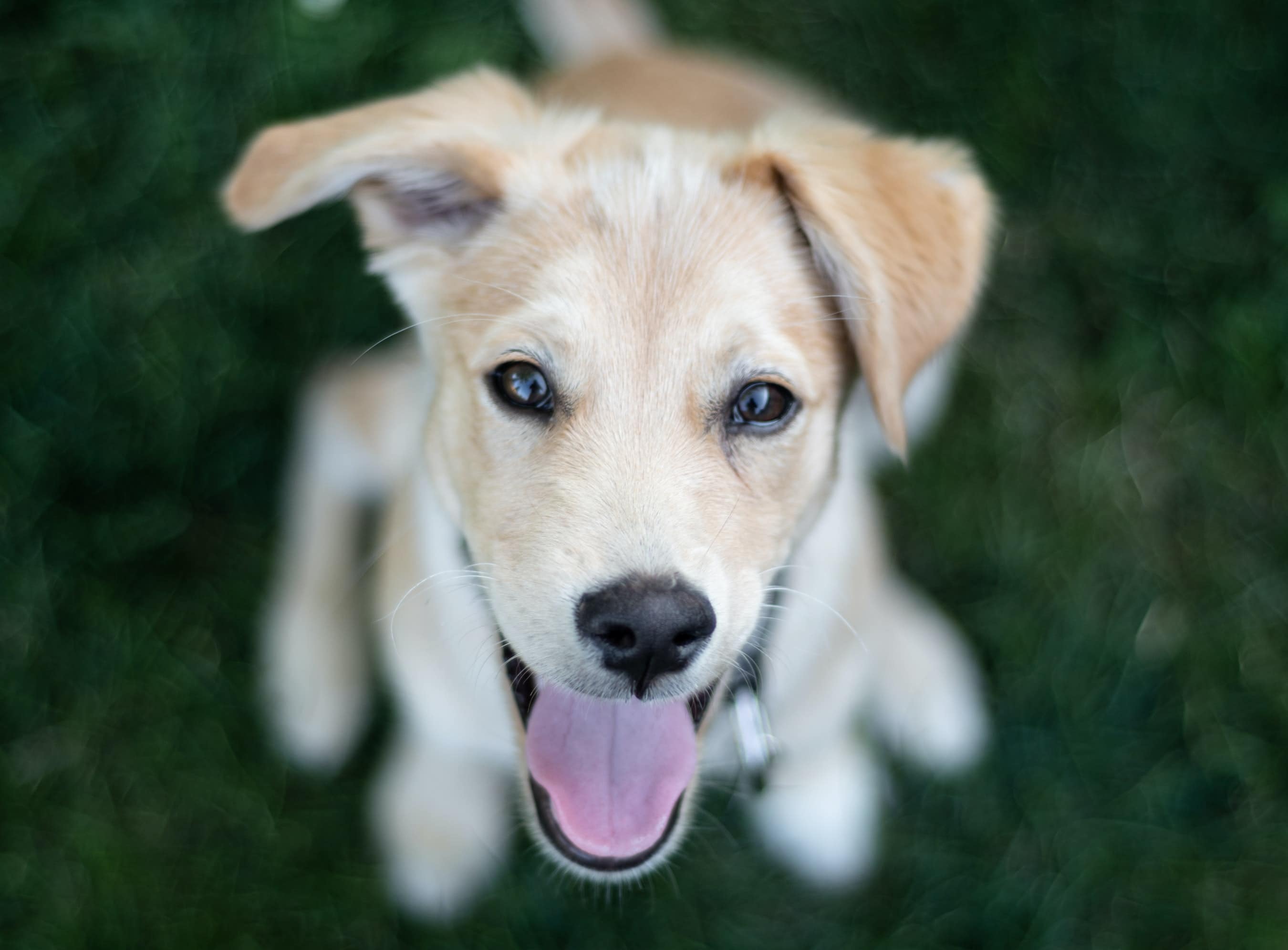 Some puppies can sleep through thunderstorms and remain perfectly when alone, while others cry wolf at the sound of your keys jingling. If your puppy falls into the latter category, introducing them to treats made from cow and yak cheese might be the best option to calm your little one.
You might be wondering, "What are cow and yak cheese treats?" Cow and yak cheese, also known as Churpi, is a traditional cheese consumed in Nepal's Himalayan regions. When hardened through the process of smoke & sun-drying, it is actually the world's hardest cheese. People living in the Himalayan regions not only consume it themselves, but often feed their animals churpi because it is natural and aids nutrition.
Before we get into why cow and yak cheese are great as puppy calming treats, let's look at some of their benefits.
Benefits of Cow and Yak Cheese
Long-Lasting
One of the biggest pros of cow and yak cheese treats is that they are extremely long-lasting. Cow and yak cheese treats are nothing but hardened cheese treats for puppies. Therefore, these treats are handcrafted to make them twice as durable as commercial puppy chews in the market.
Easily Digestible
Cow and Yak Cheese are great natural cheese treats and are completely digestible. In fact, Himalayan dogs have been chewing on this traditional cow and yak cheese for ages! This makes these chews safer than popular commercial chews such as rawhides and bully sticks.
Cow and yak cheese treats are hardened using traditional methods to ensure durability. However, these puppy chews become softer when they come in contact with saliva.
All-Natural
Cow and yak cheese are made from 100% cow and yak milk from the Himalayas. The milk is handcrafted using indigenous traditional methods. Once the butter is extracted, it is then heated to remove lactose and make the hardened cheese. For extra hardness, the cheese is smoke-dried for 35 days. From sourcing to packing, cow and yak cheese treats are made with 100% natural ingredients and free from preservatives, chemicals, and additives.
Grain and Gluten-Free
Grain and gluten are common dog allergens. The beauty of puppy treats made from cow, and yak cheese lies in the fact that they are completely grain and gluten-free. These treats do not contain anything besides cow and yak cheese, lime juice, and a pinch of salt.
Low in Fat
Cow and Yak Cheese have an overall low-fat content but are high in protein and calcium. A study conducted by researchers in Canada and Nepal found that Himalayan cow and yak cheese contained higher levels of Omega-3 fatty acids and "heart-healthy" fats. These nutrients help combat body fat gain, diabetes, and other diseases.
How Cow and Yak Cheese Calm Puppies
You might have noticed that your puppy often resorts to chewing as an immediate reaction when experiencing any discomfort or anxiety. We are not talking about chewing food or treats. No, we are talking about their urge to aggressively bite anything in sight, i.e., blankets, shoes, etc., during times of discomfort.
Chewing is an instinct that puppies are both with, and it is this instinct that helps them feel calm since this redirects their focus and energy towards something controllable. This is exactly why cow and yak cheese chews can be beneficial for your puppy, even when they are as young as 2 months old.
Since these puppy chews have a hard surface, your puppy will be directing all their focus and energy towards getting to the end of this puppy chew. The constant chewing helps soothe their discomfort, provide relief from any anxiety they may be experiencing, and relaxes them. Not to worry, these hardened cheese treats actually become softer when they come in contact with saliva and are completely digestible. These cow and yak cheese treats are not only calming but are also safe. In fact, they are safer than commercial puppy chews like rawhides, bully sticks, or antlers.
High-Quality Cow and Yak Cheese Treats
Dogsee Chew's cow and yak cheese treats are a great, safe option for puppies. These treats are 100% natural and free from preservatives, chemicals, or any additives. Dogsee Chew treats come in various forms and sizes so that you can pick the right treat for your little one depending on the activity.
Dogsee Chew hard bars provide a safe way for puppies to exercise their instinct to chew. When they are being chewed, the hard bars help remove plaque and tartar and freshen breath. There is also a newer version of the hard bars, which is infused with turmeric. These turmeric hard chews help support joint health and provide relief from pain & inflammation and improve dental health.
Another great thing about these hard chews is that you can microwave them when they near the end and give your pup a cheesy, crunchy delight!
The puffed treats are smoked and sun-dried using traditional methods to give them that perfect crunch. These puppy treats are bite-sized, making them perfect for puppy training sessions. Since they are already bite-sized, you can focus all your attention on instilling good behavior rather than having to spend precious training time breaking treats into smaller pieces. These training treats have an overall low-fat content, so you can give your pup as many treats needed to correct their behavior without having to worry about weight gain.
Chewing is your pup's favorite pastime, and it's only right that your little one can engage in their favorite activity in a safe manner that aids their development. Before buying cow and yak cheese puppy chews, make sure you choose the right size that's appropriate for your little one. We hope this information helps you in picking out safe and healthy puppy calming treats!
---
---