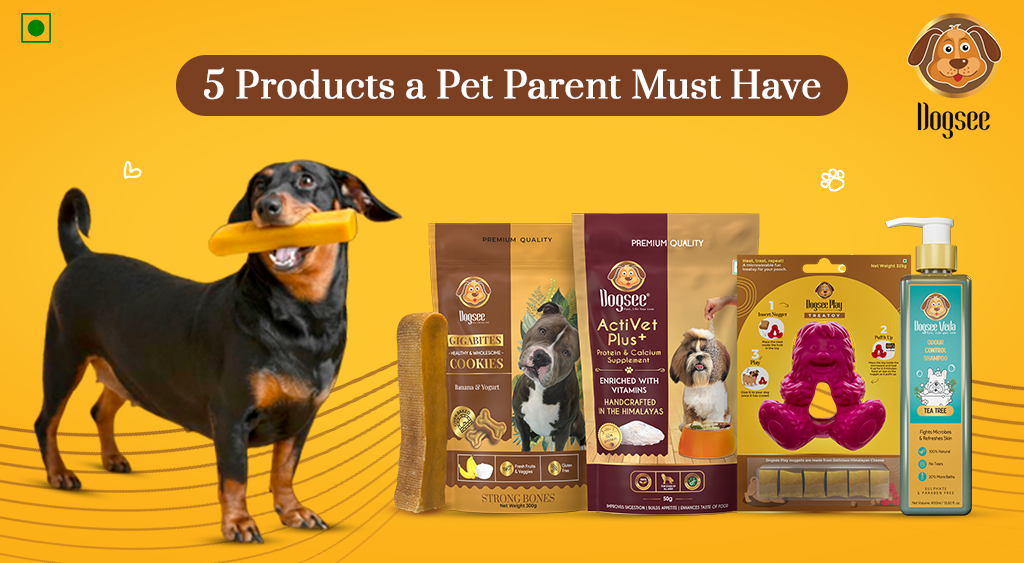 We understand that gauging dog behaviour and selecting the appropriate products for them can be an extremely daunting task.
So, as a pet parent, your furry friend's health and happiness is your top priority. And, choosing the right products to keep your dog healthy, active, and entertained is a big part of the responsibility.
Also, the world of pet products comprises a huge range of options. Without proper knowledge and insight, it can be difficult to pick the right product for your pet's needs.
We're here to take some of the tension off your chest. In this blog post, you will get to know 5 essential products that every dog parent must have, including dental care products, shampoos, toys, and more.
Here's to improving your pet's quality of life.
5 must-have pet products for every pet parent!
We've got you covered with some great options for pet training, dog's dental health, their mental stimulation, grooming needs, and much more. Read on to find out.
1. Dogsee Chew Hard Bars
Just like humans, dogs require regular dental care to maintain their oral health. Neglecting your pet's dental health can result in issues like gum disease, foul breath, tooth loss, etc.
It's hard not to notice how your dog keeps chewing on things like tv remotes, and slippers, among others. They do it because it's their natural instinct to chew.
Dog dental chews can satisfy their natural instinct, while also helping clean their teeth. You can try Dogsee Chew Hard Bars - these are long-lasting dental chews made from Himalayan cheese, are grain & gluten-free, and are 100% Natural.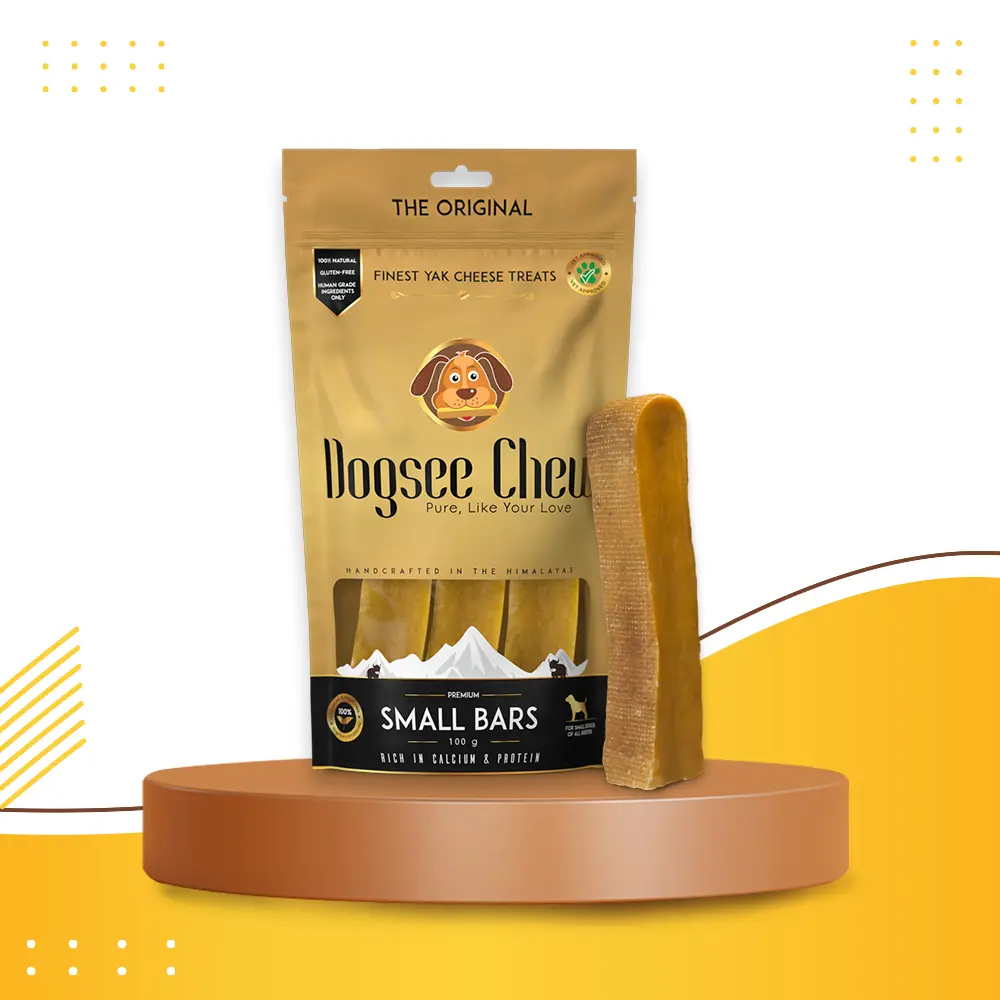 Here's why they are great for your furry buddy's dental care &overall health:
Aids in removing plaque & tartar buildup

Rich in calcium & protein

Keeps breath fresh

Made with all-natural ingredients
They come in 3 sizes - small, medium, and large.
You can also pick the coconut and carrots variants of the hard bars to make it more flavourful for your dog to chew on for hours. We also have soft dental treats for older dogs.
Let's see what a pet parent is saying about the chew bar:
https://www.instagram.com/p/Cq4v9x5Jjzk/
2. Dogsee Veda Shampoos
Both the skin and fur of your adorable pet are very delicate and need extra care. Or else, skin issues such as shedding, patches, allergies and more can crop up.
Using chemical-based dog shampoos is totally out of the question. The toxic content can worsen your dog's situation to a great extent.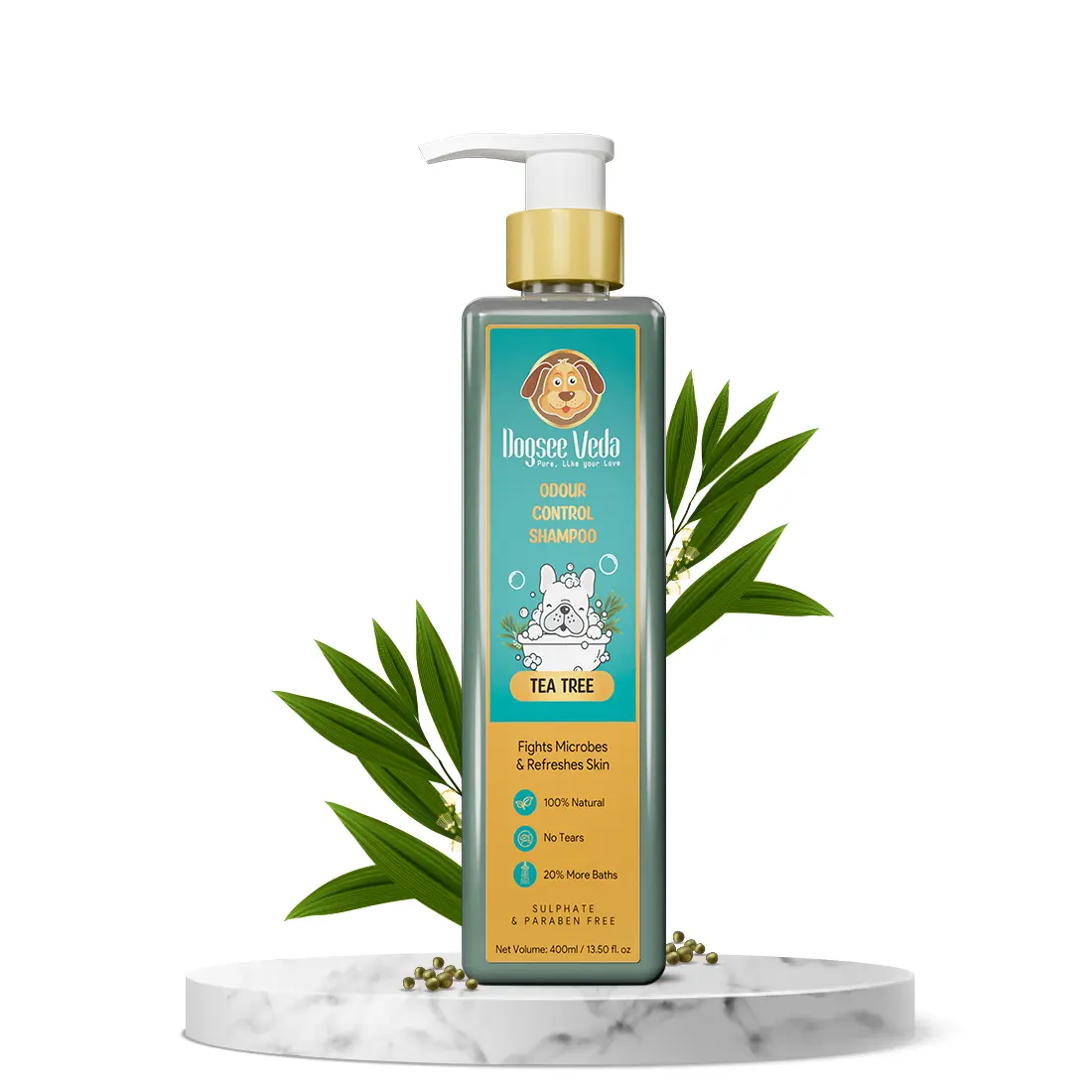 Dogsee Veda, our ayurvedic dog shampoo range is a result of extensive research & is a popular choice among pet parents, but not without reason. Here they are:
Controls odour

Moisturizes dry skin

Adds more shine to the fur

Relieves itching

Controls shedding

Fights Microbes
Our shampoos are suitable for all dog skin and coat types. They are 100% natural, paraben-free ad pH balanced. They come in 2 major variants:
Dry Shampoo (spray and foam)

Normal liquid-based shampoo (oatmeal, tea tree, coconut, aloe vera)
Here are the bath reports from pet parents who have used Dogsee shampoos:
https://www.instagram.com/p/Ch4rHH7pbH8/
https://www.instagram.com/p/CogX8T6JrON/
3. Dogsee Play Treatoy
What do your pet, especially dogs, love doing the most? You guessed it right - Play!
This is where dog toys come into the scenario. They are a must-have for your pet's emotional and physical welfare. Toys keep them busy, and their stress levels in check, ultimately preventing the occurrence or recurrence of destructive behaviour.
However, not all dog toys are made equally.
While considering dog toys you will find various options out there, they are all useful. But choosing the right one for your pooch's needs can be a hassle.
We suggest you try our unique Dogsee Play Treatoy, and see how your dog absolutely loves it.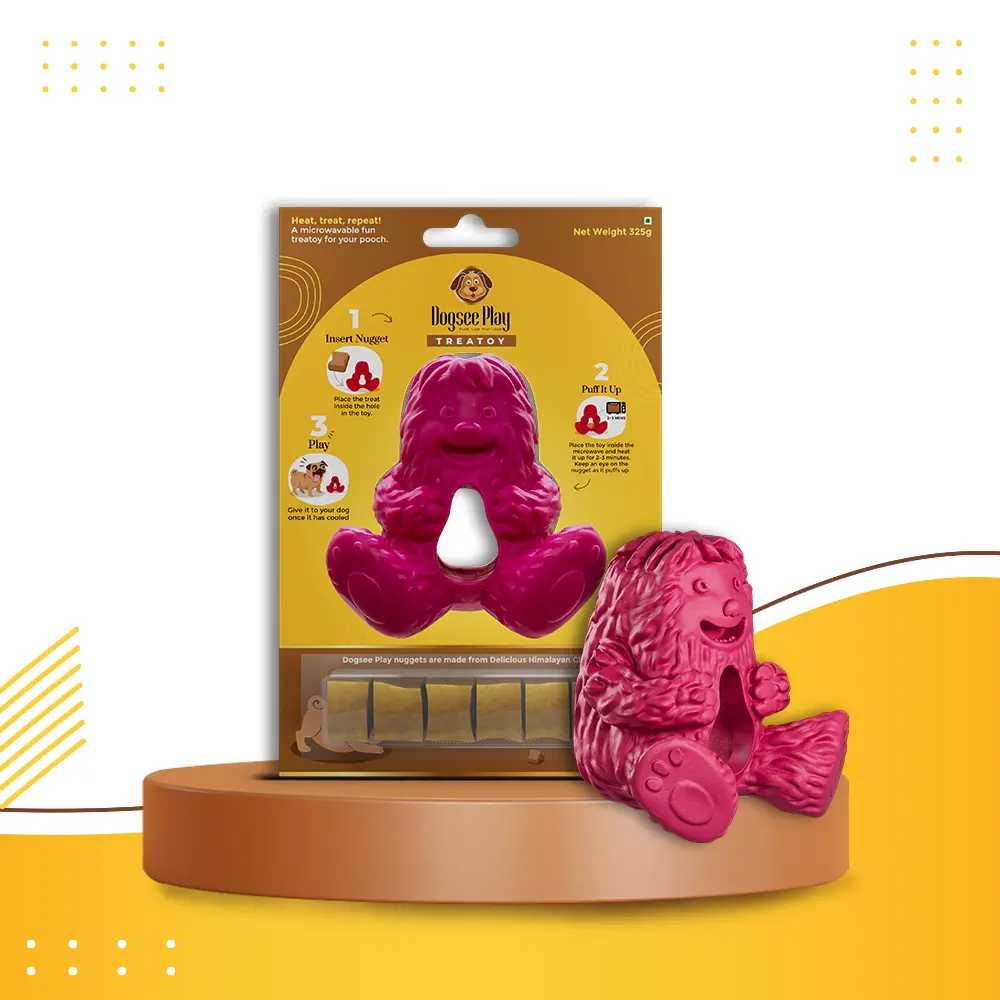 The flexible form of our Treatoy makes for a great chew toy for your pooch. Why is that?
It is made with nontoxic materials

The revolutionary shape helps keep their teeth clean

The form is gentle on the gums

Safe for long hours of play - microwave-friendly & Bisphenol A-free

BONUS- The toy contains cheese puff treats (your dog will spend hours chewing on it)
Our Treatoy is also all-natural and a healthy way to keep your dog entertained. Also, the Himalayan cheese treat is grain free and allergy-safe as it is gluten-free.
It is meant for all dog types & breeds.
Take a look at how some of our furry friends enjoy playing with the toy:
https://www.instagram.com/p/CnWnWbFBgIK/
4. Dogsee Gigabites
Dog cookies, commonly referred to as dog treats, are an excellent method to praise your dog and reinforce training. Sharing cookies or biscuits that are meant for us humans can be extremely hazardous to your dog, causing a number of health issues.
Dogsee Gigabites, our range of grain-free and delicious dog cookies that are rich in protein and other essential nutrients, is a safer option to go with.
These healthy dog snacks are made with high-quality natural veggies and fruits, with no added coulour or artificial flavoring. Moreover, they are great at meeting your dog's daily nutritional needs.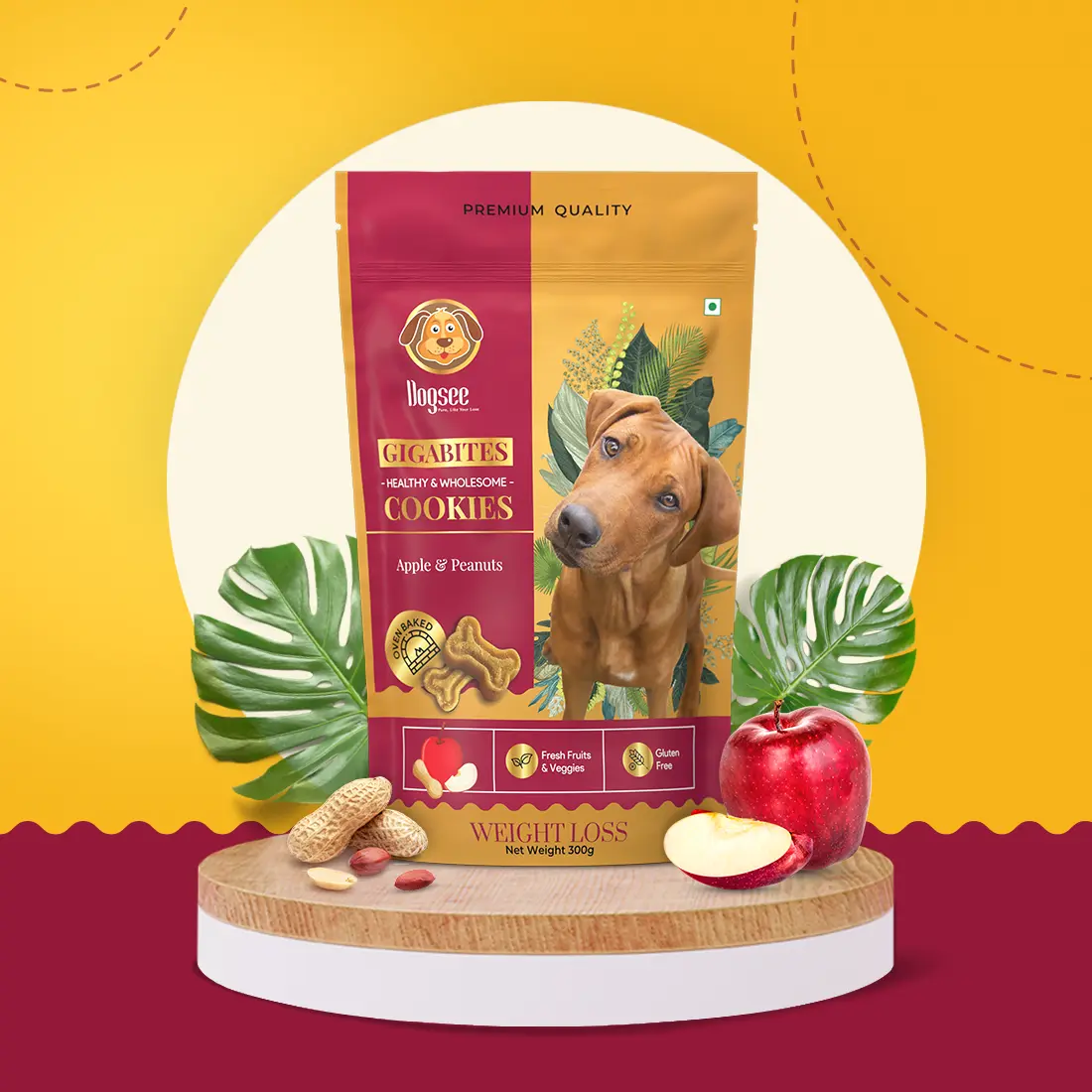 This range of dog cookies is gluten-free with the natural sweetness of jaggery and honey, making them safe and tasty for all dogs.
Dogsee Gigabites is available in four flavours: apple and peanut, bandana yogurt, pumpkin & cinnamon, and carrot.
These yummy treats are a must-add to your cart. Here's why:
Aids in weight management

Strengthens bone

Improves gut health & eye health
Let's watch a cookie story from one of our pet parents:
https://www.instagram.com/reel/CmtnP4PjTyi/
5. Dogsee Activet Plus+
It is often hard to feed your dogs a proper meal - pet parents can vouch for this. Pawrents often need to run around at the back of their pooches and give them treats and hugs, and what not to convince them.
Dogsee Activet Plus+ can help ease your daily task of feeding your dog. These seasoning powders, when added to your dog's meals, boost the taste while also adding an extra touch of nutrition.
Activet+ is a high-protein natural seasoning powder that is a perfect multivitamin and calcium supplement for dogs. This range is also all-natural and preservatives and additives-free like all our dog products.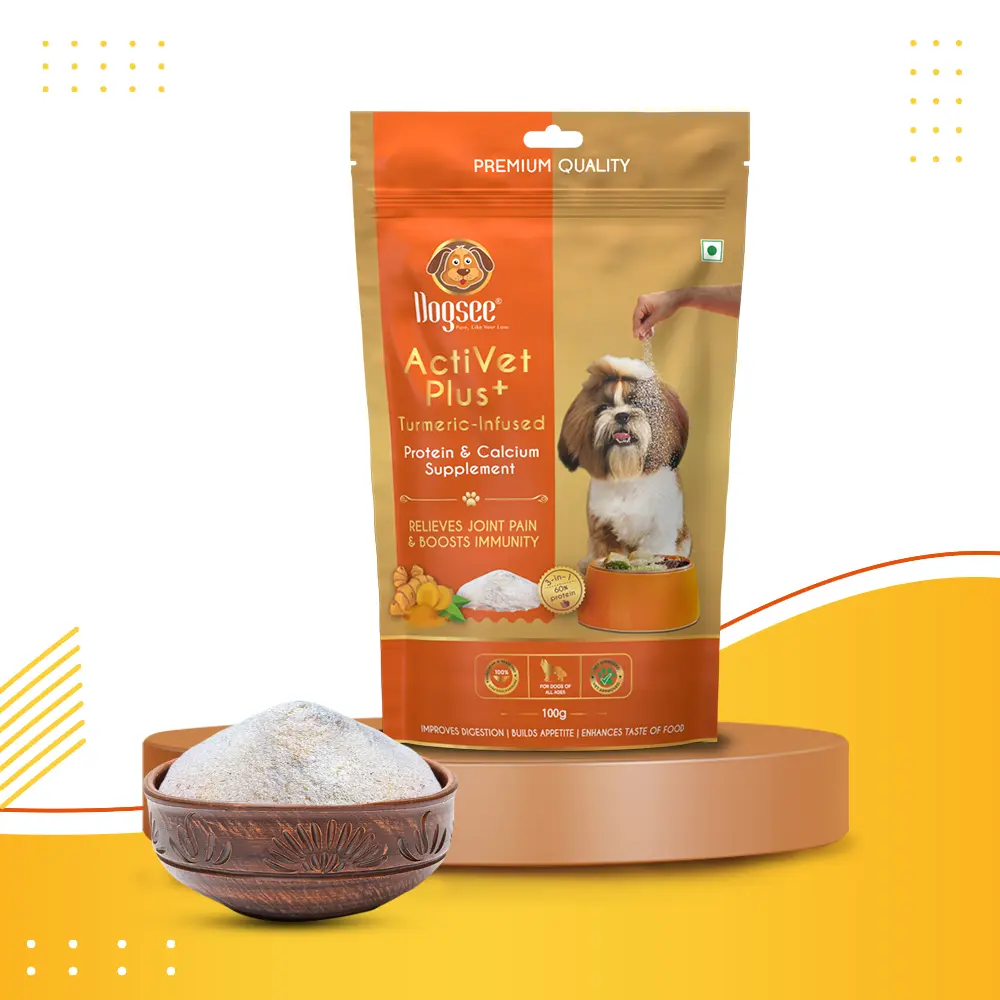 Here are the key reasons to add them to your cart for your dogs:
Aids digestion

Boosts appetite

Works as a food taste enhancer
You can either give this separately to your pooch by mixing it with warm water, honey, or peanut butter or mix it in their regular meals - as per your dog's preference.
Check out these comments which were added after delicious dog meals:


If you're particularly looking for dog treats, check out these 5 nutritious and healthy dog treats.
Frequently Asked Questions (FAQs):
1. Does the shampoo Dogsee include any chemicals?
Answer: Ayurvedic components are used to make Dogsee Veda shampoo. We use plant-based antibacterial, antifungal, and antiseptic substances including coconut oil, jojoba oil, aloe vera juice, and hibiscus.
2. Do little dogs have access to any chews?
Answer: Yes, our long-lasting Dogsee Chew small bars are ideal for smaller dog breeds and puppies.
3. Where do I get a dog shampoo that controls odour?
Answer: The revitalizing Dogsee Veda tea tree shampoo treats your dog's skin conditions and for odor control.
4. What is the best soft chew toy to keep my dog busy?
Answer: Dogsee Play Treatoy would be a perfect choice for your dog. Its flexible form is easy on the gums and the shape helps keep their teeth clean. Plus, it contains Himalayan cheese treats to make it enjoyable for hours.
5. How can I make my dog finish his meals?
Answer: It's simple. Just sprinkle some of our delicious, yet nutritious Activet+ seasoning powder over their food and see them cleaning their bowls off in no time.
Conclusion:
Every second we spend with our dog is wonderful, precious, and fun - thanks to their lively energy, loving cuddles, and hilarious activities. As pet parents, we can make their lives happier and healthier with the right choice of products.
Do visit Dogsee for blogs, treats, chew bars, and more! Here's hoping that we could help you with amazing dog product suggestions, and insightful and useful information.
We are aware of your love for your dog. So, stay tuned for our upcoming blogs to know more about dog-related information and tips to make dog parenting a hassle-free journey.
Follow us on
Instagram
&
Facebook
for additional advice on how to take care of dogs.






---
---