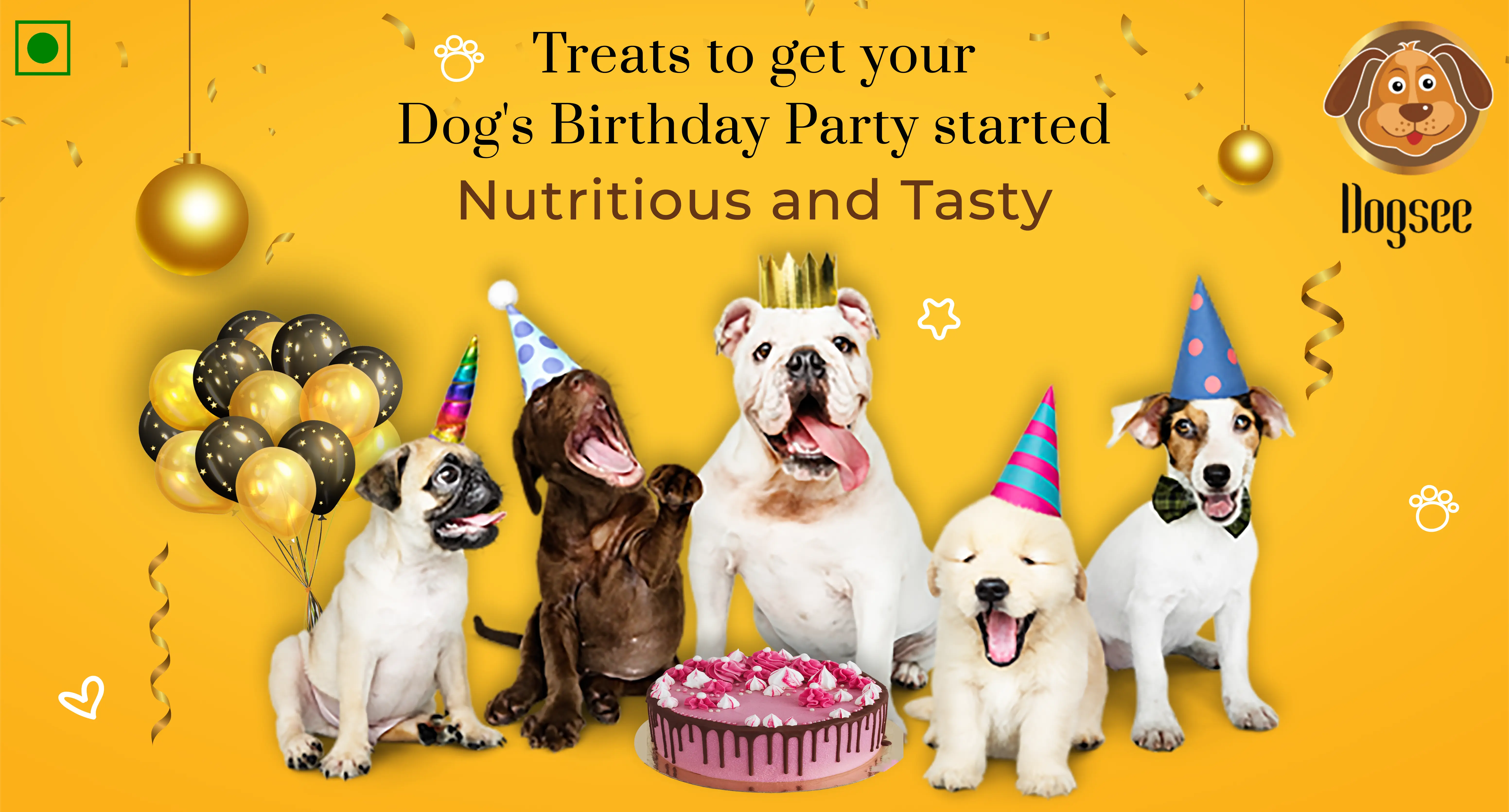 Is your furry friend's birthday around the corner? Want to treat your dog and his friends yummy and delicious party food? Read on to know more!
Humans often celebrate their birthdays with cakes and chocolates. However, dogs have quite a different appetite. That doesn't mean that you can't still give your Doggo a delightful birthday celebration! In this post, we'll cover some of our favourite food ideas for dogs' birthday parties.
While you are exploring dog birthday party food ideas, It's important to choose healthy food options for a few reasons. Firstly, you want to make sure that your dog and his/her friends are getting the nutrients they need. Secondly, you want to avoid any potential health problems that could be caused by unhealthy food. And finally, you want your dog and his/her canine pals to enjoy the birthday party and have a good time!
Let's look at some of the
dog birthday party food ideas and other useful tips to ensure that your dog and his/her pals have a gala time.
Helpful tips on food for your dog's birthday party:
If you're throwing a birthday party for your dog, you'll want to make sure they have plenty of good food to eat. Here are some tips for feeding dogs during their birthday party:
Make sure there are plenty of dog-friendly snacks available. Dogs love treats, so ensure you have plenty of tasty snacks for them to enjoy.
Set out a buffet of their favourite foods. Dogs have different taste preferences, so offering a variety of their favourite foods is a great way to ensure they'll all be happy.
Get creative with the presentation. Dogs love food that smells and looks good, so present the food in a way that's appealing to them.
Frequently Asked Questions (FAQs):
1. What can I feed my dog for birthday?
Answer: You can treat your dogs with healthy snacks that come in different varieties and flavours. The best treats are those that are made with natural ingredients and that do not upset their tummies.
2. What treats do dogs enjoy the most?
Answer:There's no one answer to this question since different dogs will have different favourite treats. However, some treats that are commonly enjoyed by dogs include chewy cheese treats and crunchy fruit and vegetable treats like freeze dried Apple dog treats and freeze dried Banana dog treats.
3. Are cheese treats good for my dog's birthday party?
Answer: Cheese is a great treat because it is both nutritious and tasty. However, ensure that you choose cheese treats that are made with good quality milk. Himalayan Yak and Cow cheese treats are one of the most nutritious treats.
4. How much birthday food should I give my dog and his friends?
Answer: While there are many different types of treats out there, the number of treats you give to your dog depends on their size and personality. Small dogs will usually need fewer treats than large dogs, and puppies will usually need less than adult dogs. Dogsee's Puffed treats like
turmeric mini-pops
come in the perfect bite sizes and can be an ideal birthday food.
Here are 4 dog treats that you must buy for your pooch's party.
When choosing treats for a dog's birthday party, it is important to choose ones that are easy to eat. This way, the dogs can enjoy their treats without making a mess and getting their furry bodies sticky and dirty. There are many types of treats that are not too messy, such as freeze-dried fruit and veggie treats , dog cookies and other dog chews that don't get too soft and leave their residue all over the place.
Let's look at some ideal dog treats below.
Dog Cookies: Dogsee Gigabites: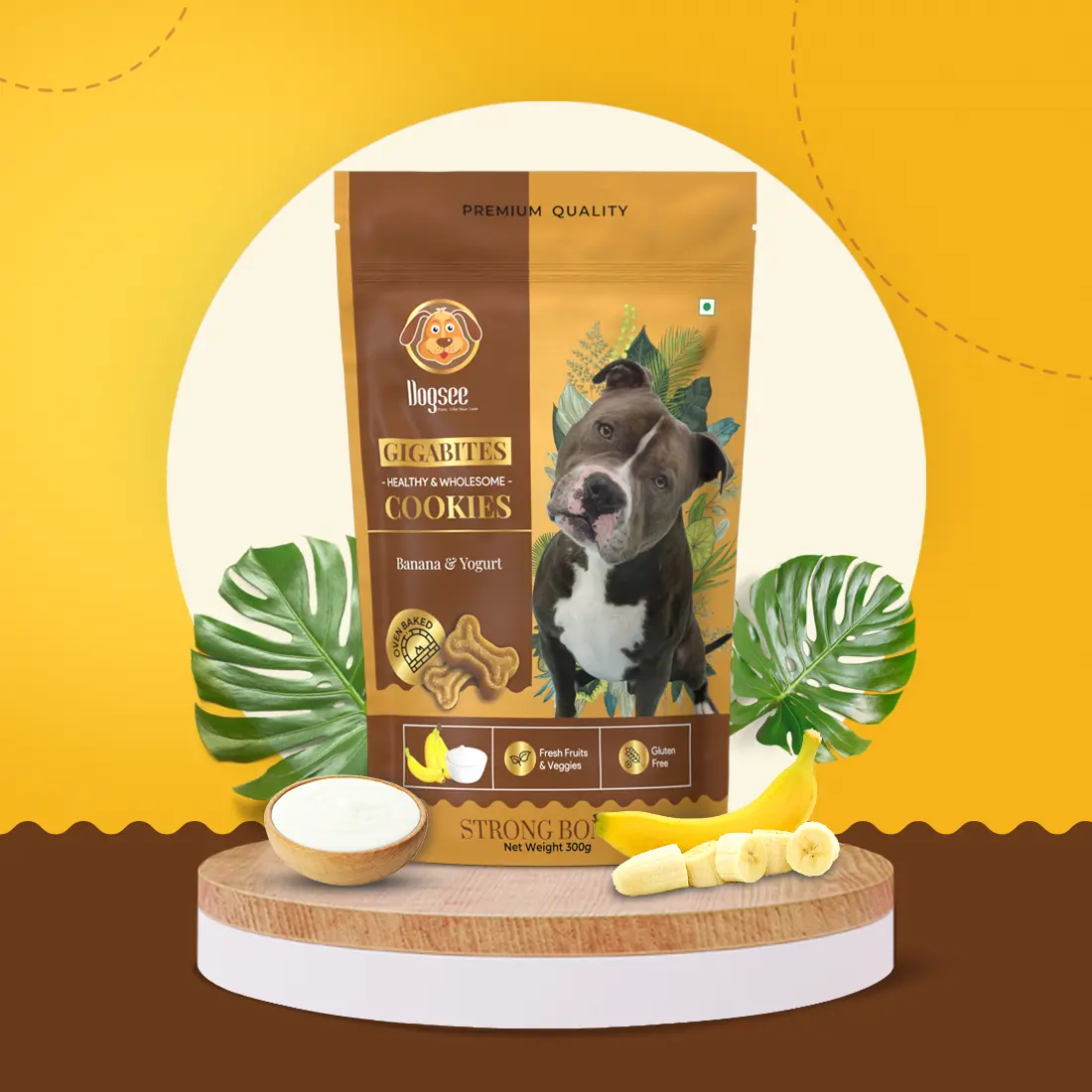 The Dogsee Gigabites Cookies that come in different flavours are an excellent way to meet your dog's nutritional requirements. Made with high-quality ingredients, natural sweetness of honey and jaggery, the cookies are a healthy and delicious option for your pooch and his friends. In addition to being nutritious, the cookies are also very flavorful and easy to feed, making them a great choice for your dog's party.
They come in 4 different flavours:
Pumpkin and Cinnamon Cookies

Yoghurt and Banana Cookies

Apple and Peanut Cookies

Carrot Cookies
Dogsee Crunch Freeze Dried Fruit and Vegetable Treats: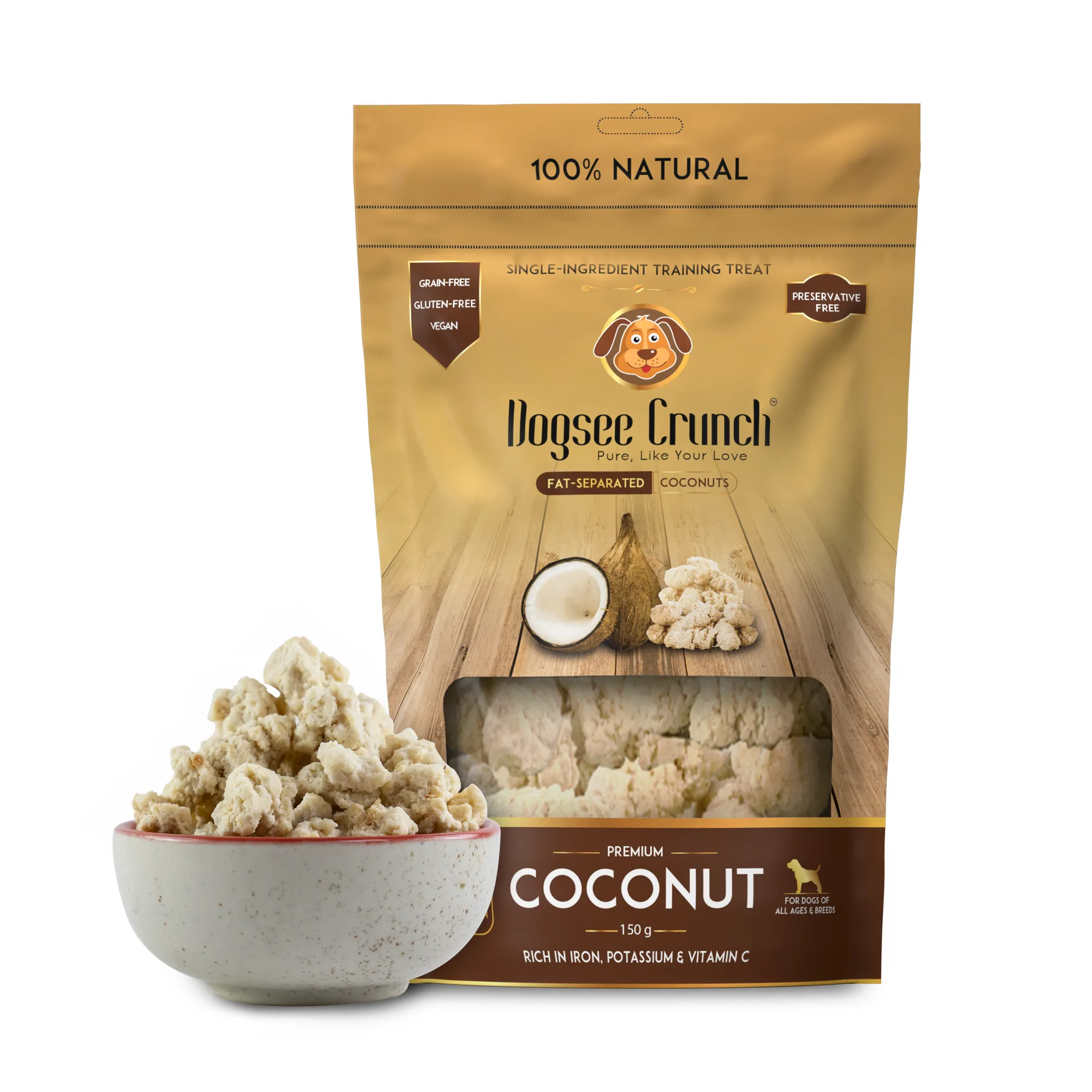 These single ingredient treats are the best birthday treats for dogs. They come in irresistible flavours like Banana, Beetroot, Coconut and Apple. For instance, Dogsee Crunch's freeze-dried apple dog treats are made with only one ingredient - Real Apples and the same goes with the other flavours. The Vitamin A in these treats helps keep your dog's skin healthy and coat shiny. The Vitamin C in the treats helps boost your doggo's immunity. These treats have been proven to be great puppy snacks too. These treats are sure to get your canine friends wagging their tails with a lot of enthusiasm.
They come in 4 flavours:
Apple

Banana

Beetroot

Coconut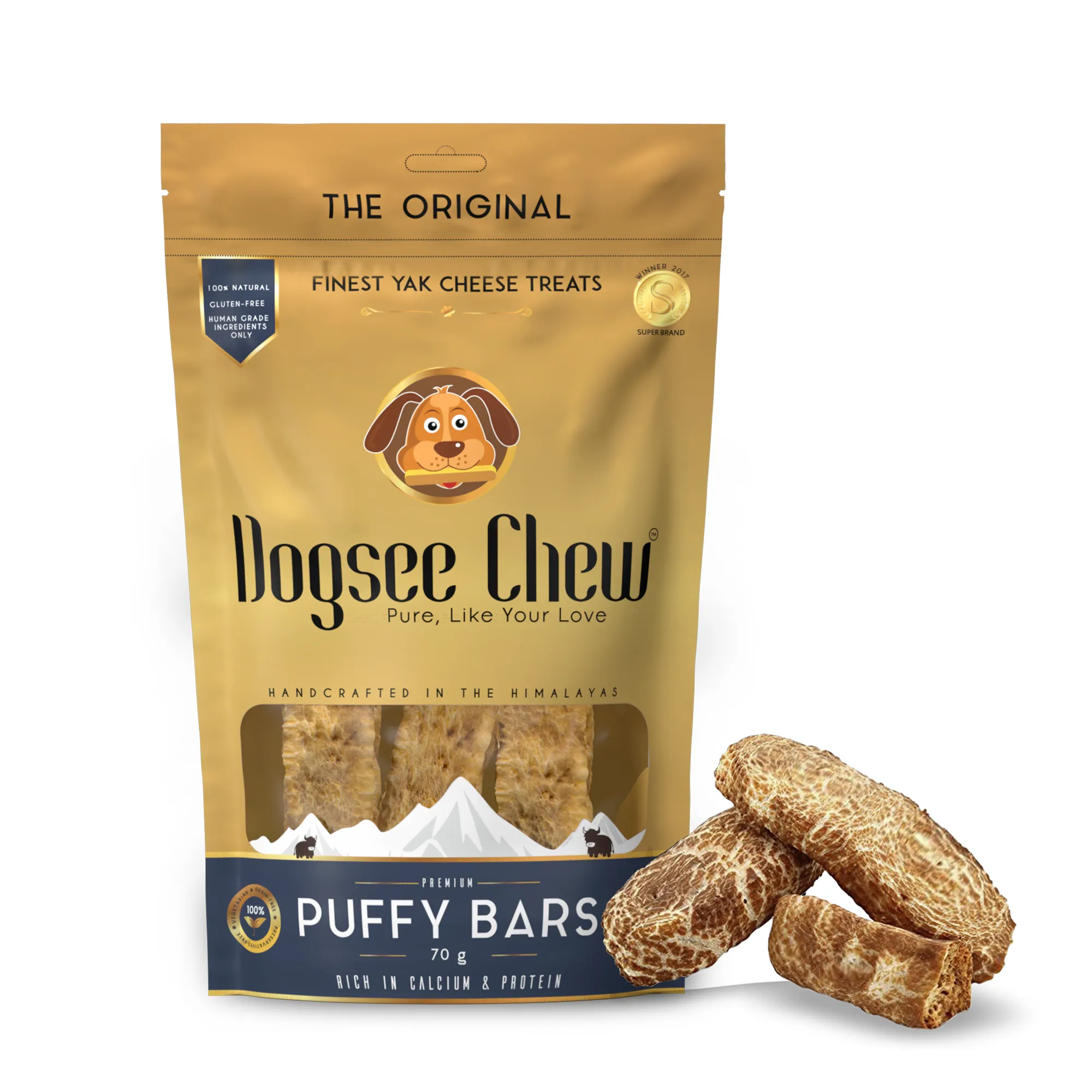 These puffed and crunchy dog treats are made from yummy cheese sourced from the Himalayas. These cow and yak milk chews are full of nutrition, and are the best soft doggie treats, whether you are looking for healthier training treats or softer chews for your dog. These treats are free from any artificial flavours or preservatives.
These come in 3 flavours:
Cheesy Mini Pops

Turmeric Mini Pops

Coconut Mini Pops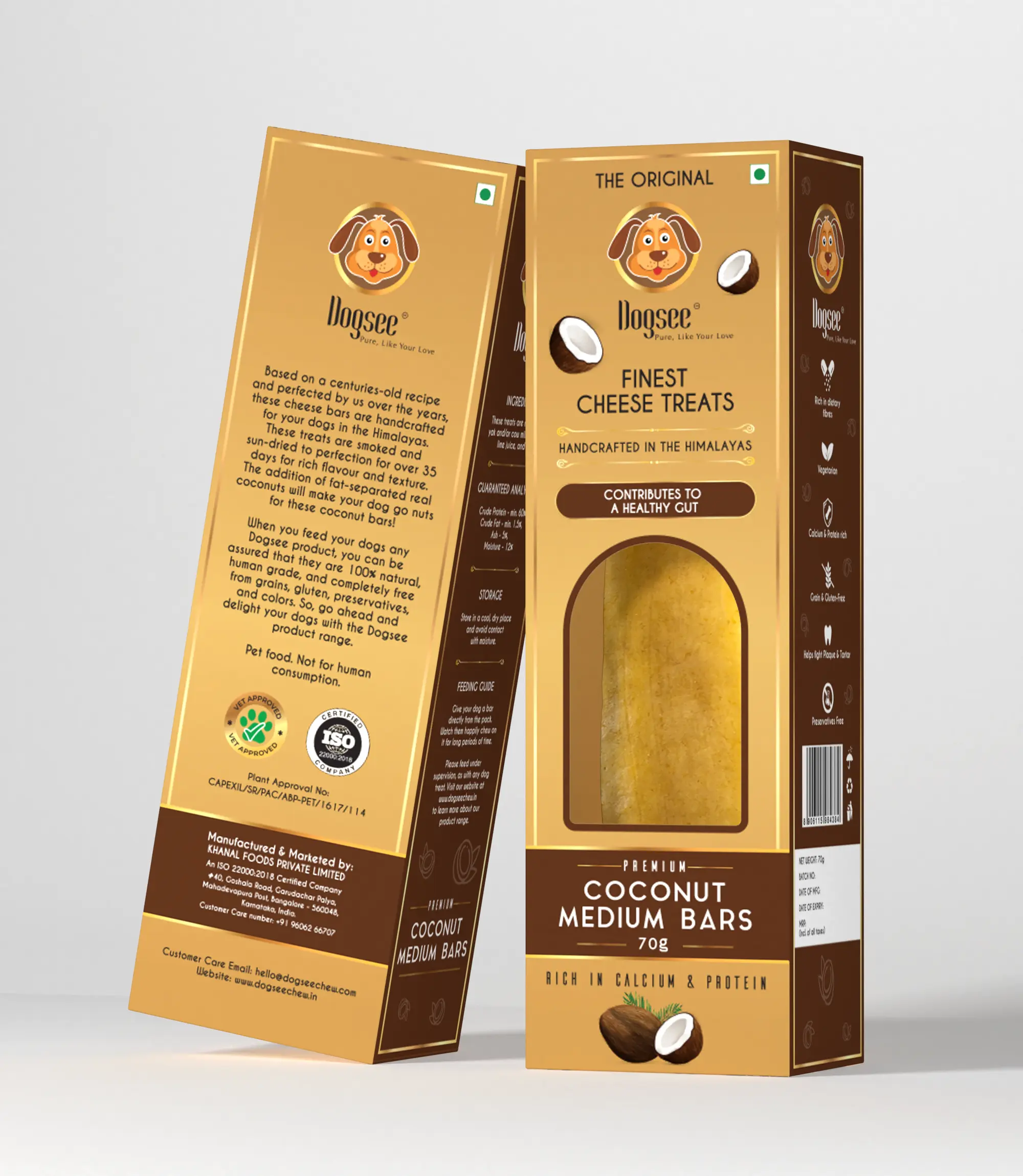 Perfect for a return gift, these Dogsee Singles Small Bars are long-lasting hard bars that come in specially crafted boxes made using eco-friendly materials only. These dog chew sticks are ideal for your dog's dental hygiene, fighting against plaque and tartar. Because of their rich flavour, these natural dental chews leave your dog's breath fresh. The canine attendees to your pet pooch's birthday party will appreciate your smartness when they get a taste of these cheesy and deliciously yummy treats.
Do's and Don'ts to keep in mind for your dog's birthday party:
Here are some do's and don'ts to keep in mind when throwing a birthday party for your pup. First, do make sure that all of the foods you serve are safe for dogs to eat. There are lots of human foods that can be dangerous for dogs, so it's important to do your research ahead of time. Second, don't forget to include some special treats for your pet! They'll be sure to enjoy some extra love and attention on their big day. Third, make sure that all of your guests are comfortable with dogs. Not everyone is a dog person, so it's important to respect people's boundaries. Finally, don't forget to have fun! A dog birthday party is a great opportunity to celebrate the joy that dogs bring into our lives.
Learn more about natural and nutritious dog treats to keep your dog healthy!
If you want to buy dog treats online, then these super healthy treats are powered with essential nutrients like vitamins, proteins, minerals, and calcium and packed with the goodness of Himalayan cheese made from the milk of cows and yaks who live in the foothills of the Himalayas.
And finally, make sure to take pictures of the party and share it with your friends. Your doggo's happy moments should definitely be captured and shared with all the dog lovers out there. Visit our Instagram page and upload images or videos of your pet's special day.
Buy natural treats from Dogsee and throw a fun-filled party for your doggo and his/her friends!
---
---